These DIY gift ideas for moms aren't just for any moms, they're for cool moms! Make one of these projects for your mom for Mother's Day and she'll think you're cool too 🙂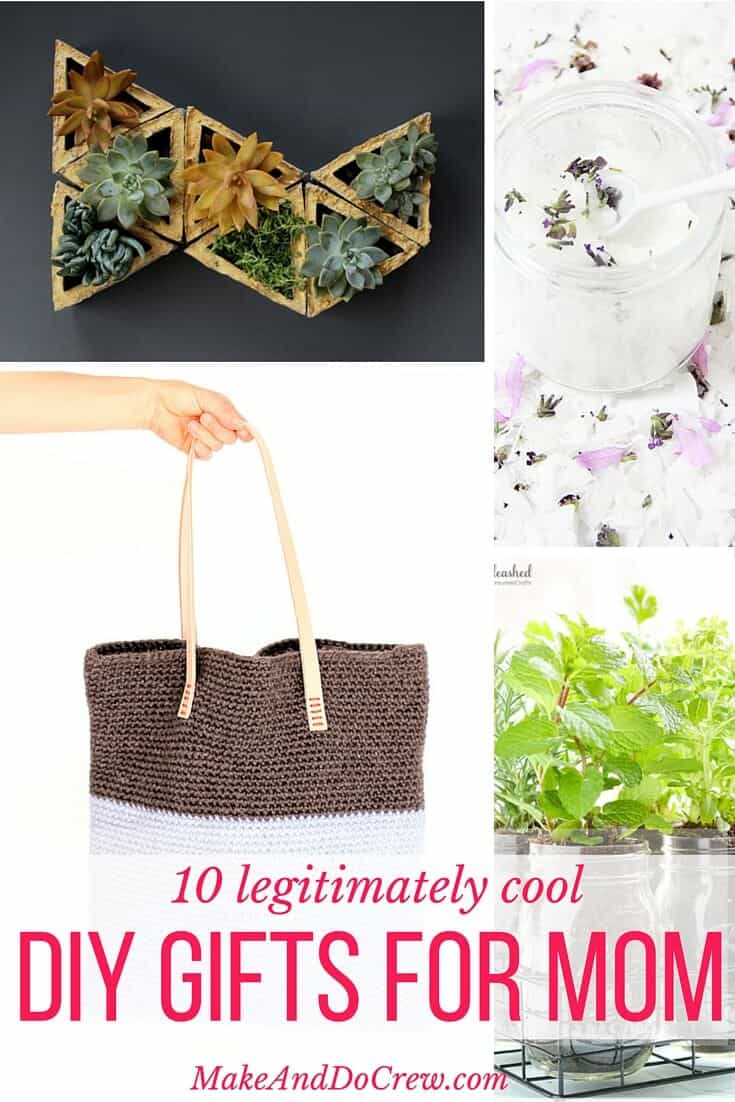 Now that I'm a mom myself, I completely understand how mothers around the world love and cherish every little scribble, macaroni necklace and handprint turkey we've made for them over the years. But, as a mom, I can also attest that I'd love to receive a super cool DIY Mother's Day gift as well.
So today I've got ten legitimately awesome DIYs you can make for your cool mom to make up for all those macaroni necklaces she's worn over the years.
1. Put your love in writing by making your mom some simple DIY art using her favorite quote or song lyric.


2. Crochet this simple tote bag for you cool mom to carry all her cool stuff. Cool? Via DeliaCreates.com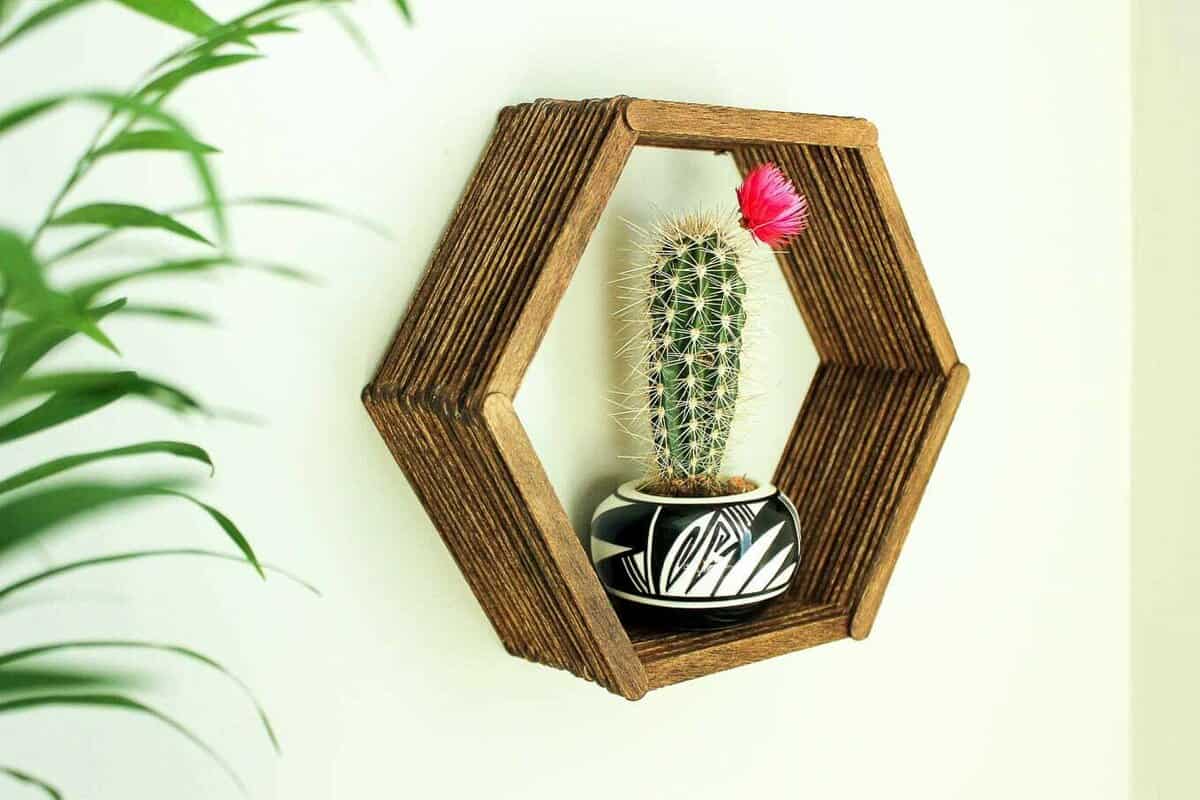 3. Make your mom a modern popsicle stick hexagon shelf to store her cool belongings.
4. And how about some DIY hexagon coasters to go with it? Via IdleHandsAwake.com
5. Follow this simple watercolor tutorial to make gemstone art for your gem of a mother. Via PersiaLou.com
6. This geometric concrete planter looks great wall-mounted or as a centerpiece and it's so beautiful you might just want to keep it for yourself. Via APieceOfRainbow.com


7. Your mom, by definition of being a mom, deserves a break. A long one. That smells like lavender sugar scrub. Via ABubblyLife.com
8. And while she's relaxing with her bath scrub, a DIY teacup candle can set the mood. Via My Kitchen Antics
9. If your mom is as creative as mine, she will love this knitting/crocheting care package.

10. And lastly, make your mom this DIY mason jar herb garden–maybe it'll even inspire her to cook you dinner! (Poor moms, the job just never ends, does it?) Via DIY herb garden
So which DIY gift idea are you going to make for your mom this Mother's Day? If you start right now, you might be able to give her one of each!
WANT THE SECRET STUFF?
Get instant access to my vault of exclusive FREE crochet patterns and craft templates.