This free wine label printable makes an easy, yet memorable DIY teacher appreciation gift.
 On the long list of career paths I considered during my college years, being an English teacher was one that definitely got a half second of my attention.
My sage older self now realizes that any of the other options on the table–from sports psychologist to graphic designer life coach (I was quite the multi-passionate little 19-year-old wasn't I?)–would have been a slam dunk compared to the work, patience and dedication required to teach children.
I truly do not know how these people do it. The only conclusion that I can come to is that they have Popeye-sized "patience muscle" as we call it in our house and they drink a lot of wine.
Which is where this teacher appreciation gift idea comes in. If you travel the internet looking for the best thank you gifts for teachers, many of them don't take into account that a teacher has spent 35-45 hours a week with like 30 children. For nine months. In my opinion that thank you gift idea better involve alcohol.
But let's be honest, no one has time for an elaborate homemade teacher appreciation gift the last week of school. So, I put together these free printable wine labels that check both the "Thoughtful DIY gift idea" box as well as the "easy enough I can actually do it tonight" box.
If you live near a Trader Joe's, you can pick up several bottles of Two Buck Chuck (although it costs $3 here in Colorado) and make all your end of school year teacher presents in less than an hour. (And that includes 20 minutes for you taste test a glass or two of wine.)
Just in case you're as indecisive as I am, I created two color schemes for this wine label printable. You can thank me with a bottle of wine later.
PS: This year Teacher Appreciation Week is May 2-6, so get on this gift early and give your kids' teachers a little something to wash down the rest of the school year, if you know what I mean.
HOW TO MAKE A WINE BOTTLE TEACHER APPRECIATION GIFT
So you can spend more time drinking wine and less time shopping, this post contains affiliate links at no extra cost to you.
• wine (If you don't live near Trader Joe's, Amazon can magically make wine appear at your house!)
• coconut oil to remove labels (Use the leftovers to distress wood!)
• spray glue or a glue stick
• scissors
• color printer (This is the one we have and like.)
• printable teacher appreciation wine bottle label
1. Soak the bottle of wine in water for a while to loosen the label. Smear some coconut oil on the label to help further loosen the glue. Scrape the label off.
2. Print the free wine labels. Cut around the trim line.
3. Cover the back of the label in spray glue (hint-you need less than you think) or glue stick glue and press it onto the wine bottle.
4. Pour yourself a big glass of wine and marvel at how your family has managed to survive one more school year. Cheers to that!
If you're looking for some fun activities to occupy your kids during summer vacation, here are a bunch of ideas including:
Sewing Sock Robots (a perfect project for beginner sewers!)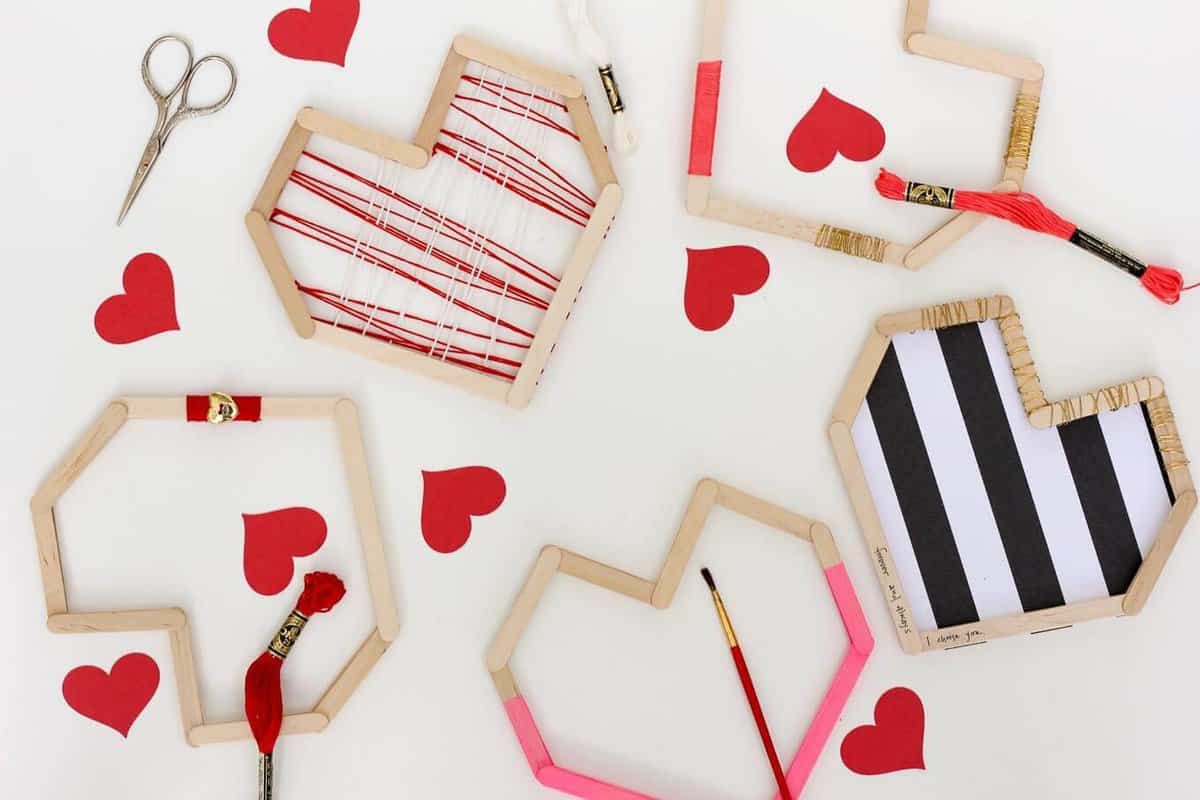 Making Popsicle Stick Heart Art
And follow me on Pinterest where I love to pin lots of activities to keep creative kiddos busy. Visit Jess @ Make and Do Crew's profile on Pinterest.
WANT THE SECRET STUFF?
Get instant access to my vault of exclusive FREE crochet patterns and craft templates.