I love a well-decorated table. But let's be honest. I don't live in a Pottery Barn catalog. To me, a "charger" is something that keeps my iPhone from dying, not something to put my plates on. And it takes every molecule of my focus to pull off a Thanksgiving spread that's not too hot (burned) or too cold (going to give someone E Coli). With those standards in mind, I set about collecting super simple Thanksgiving decor ideas for this year's table inspiration.
Here are five ways you can use stuff you already have around to dress-up your Thanksgiving tablescape. This approach will also save you a few bucks to put towards going out to breakfast the day after. (That's always our plan at least!)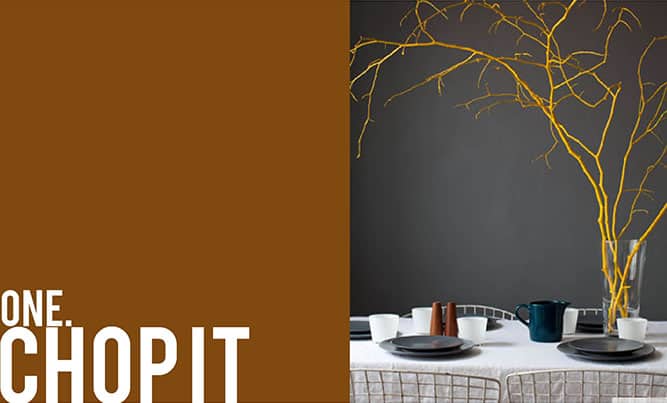 Find a branch. Paint it yellow. Done. Modern. Organic. And never going to wilt.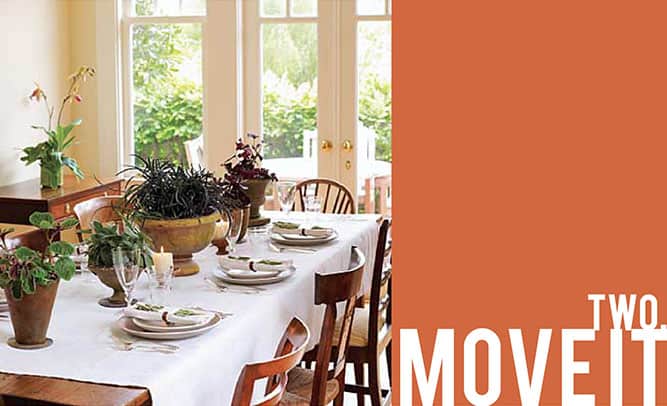 Collect the houseplants that usually decorate your windowsills and give them a seat at the table this year.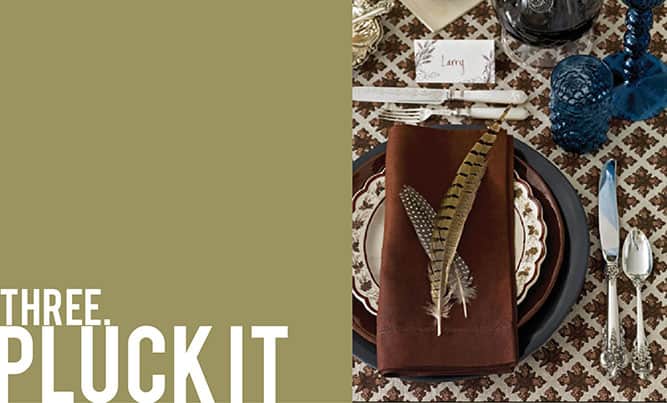 Borrow a page from the Native Americans and use all the parts of the buffalo turkey. Not sure what the feather and fowl at the same table etiquette is, but I love always love decorating with natural elements.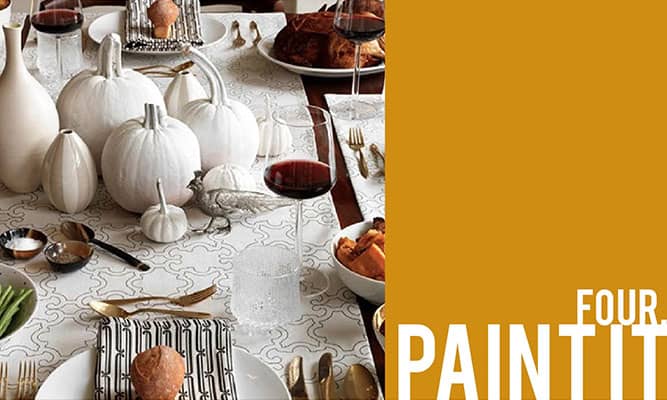 When in doubt, paint something white. Easiest decor trend ever.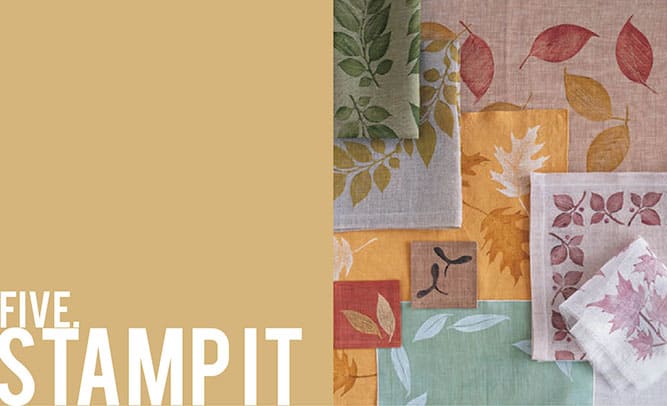 This isn't exactly a table decor idea specifically, but I sure love the idea of making some leafy table flair.
How do you plan to decorate your table? Will you be throwing it together just about the time the turkey is coming out of the oven, like I will?
Image Sources:
1) The Kimball legend
2) My Home Ideas
3) Marcus Nilsson
4) Design Public
5) Martha Stewart