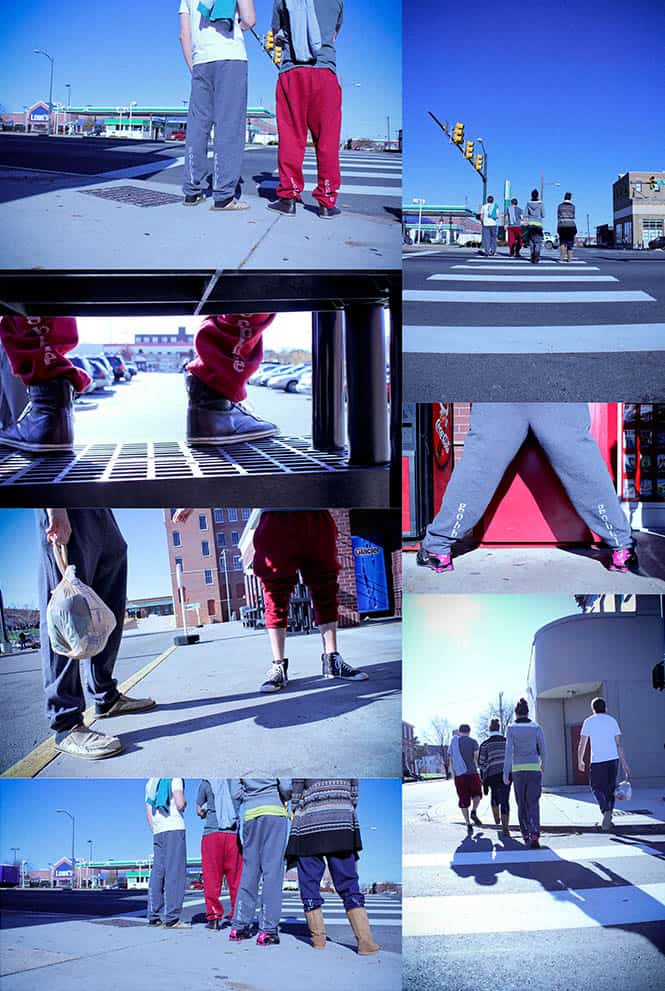 My sisters and I love our food. And we love our sweatpants. I have a feeling the two probably have something to do with each other. Let's just say we've never met an elastic waistband we didn't at least make out with. Which is why back in August I promised that all those ambitious eaters who attended Thanksgiving at my house would receive a pair of brand new, never-been-worn, deliciously soft and forgiving sweatpants for the occasion.
With three sweat pant connoisseurs en route to my house last week, I had to whip up a Thanksgiving uniform that would meet their expectations. Enter: The Gobble Gobble pants.
All you need to make some of these magical pants for yourself is sweats, rubber alphabet stamps and some fabric paint.
I picked up these grass fed, free range sweatpants at Walmart for $6 each. Besides the fact that the black pair had a giant hole in one of the leg seams, they were quite sufficient for our purposes.
I used these spiffy stamps that have come in handy for many a craft before this gobble gobble extravaganza.

For paint, I just used some white screen printing fabric paint I had laying around. You could really use any fabric paint that is thick enough to cover the stamp, but thin enough not to goop up every letter.
Then I simply assembly-lined those gobble gobbles out. It took me about 20 minutes to make all five pairs, including the five minutes I had to spend washing paint out of my other not-intended-for-paint pants.

Now that we've established a Thanksgiving uniform, I'm starting to think every holiday needs their own sweatpants. I mean, I don't think anyone should be surprised if they find some "Ho Ho Ho-izzle" sweats under the tree in about 27 days. Just sayin.