Lion Brand Yarn wants to support your charity efforts this season by providing you with free yarn to make my "Granny Gives Back" Hooded Blanket!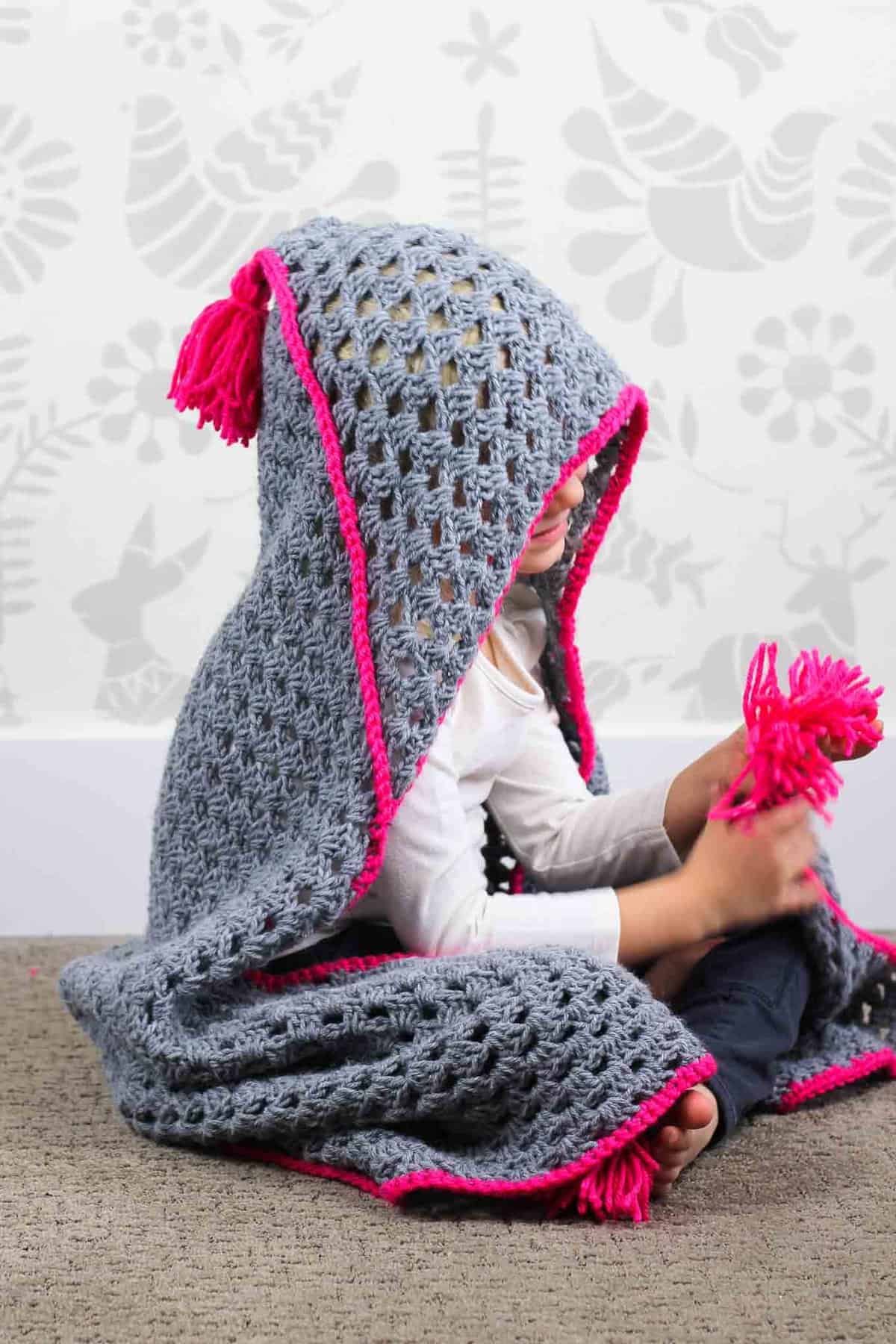 Do you remember a couple weeks ago when I shared about the Yarn Heroes campaign I've been doing with 14 other awesome bloggers and my friends at Lion Brand?
Perhaps another weird picture of me dressed as a yarn super hero will jog your memory:
Lion Brand has generously offered to provide two lucky readers with all the yarn necessary to make my "Granny Gives Back" Hooded Blanket for the charity organization of your choosing. Isn't that awesome?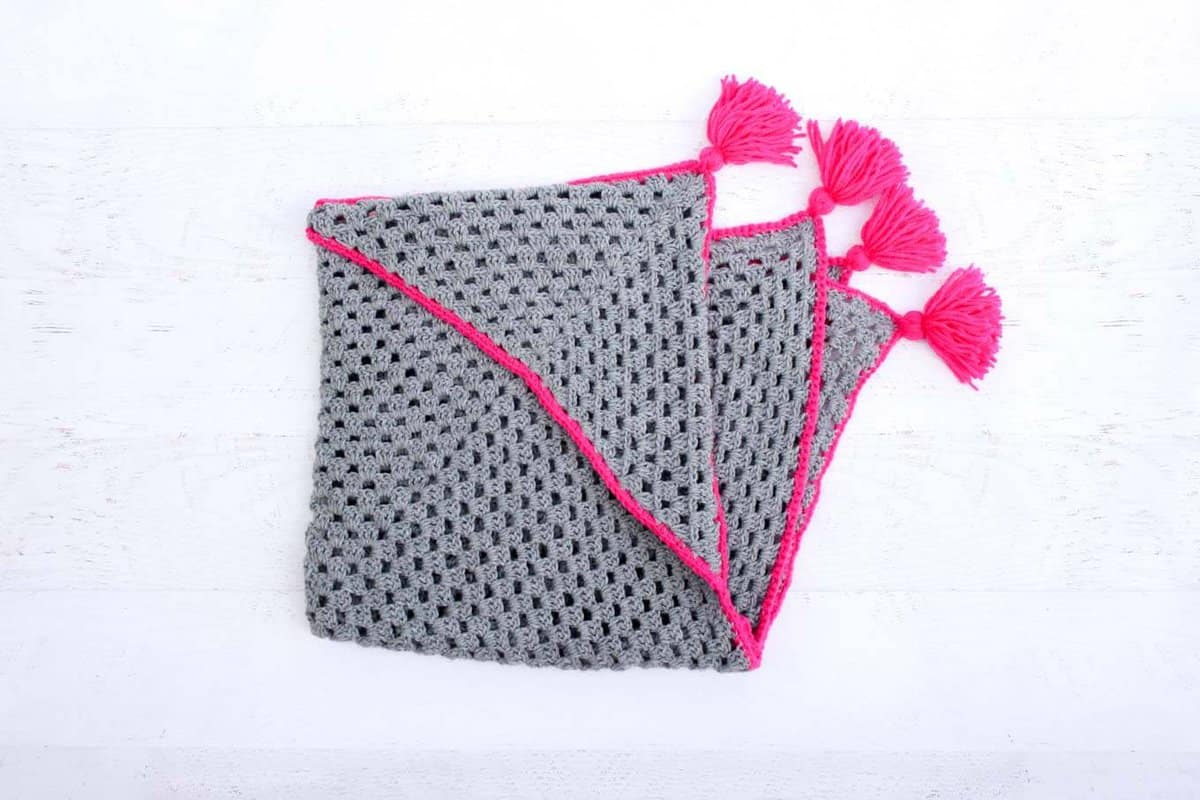 One of the things I love most about crocheting is that we can truly lift others up with our creative efforts. And this Yarn Heroes project is like a super bolt of yarn-y, loving goodness for the whole world to enjoy. So many free patterns. So much free yarn. So many good causes.
Next week when I announce the giveaway winner, I'll also be sharing which charity will receive the "Granny Gives Back" Hooded Blanket that I made. In the mean time, I'd love for you to win the yarn to make your own! Two winners will receive a skein of Pound of Love yarn and a skein of Vanna's Choice yarn to complete their hooded blanket. Lion Brand is also throwing in a pack of Bonbons to each winner! Enter below multiple times and hop over to Instagram and Facebook for additional entries.
Giveaway is open to US and Canadian residents until 11:59pm MST on December 5, 2016.
Also! If you're no stranger to crafting for charity, you should definitely send Lion Brand a note ([email protected]) and tell them about your charity projects. Each week they're choosing winners to receive $250 worth of yarn to further your charity crafting cause!
I've already heard of one Make & Do Crew reader winning enough yarn to make SIX hooded blankets. Just think how much happiness those blankets will create for the kids that receive them!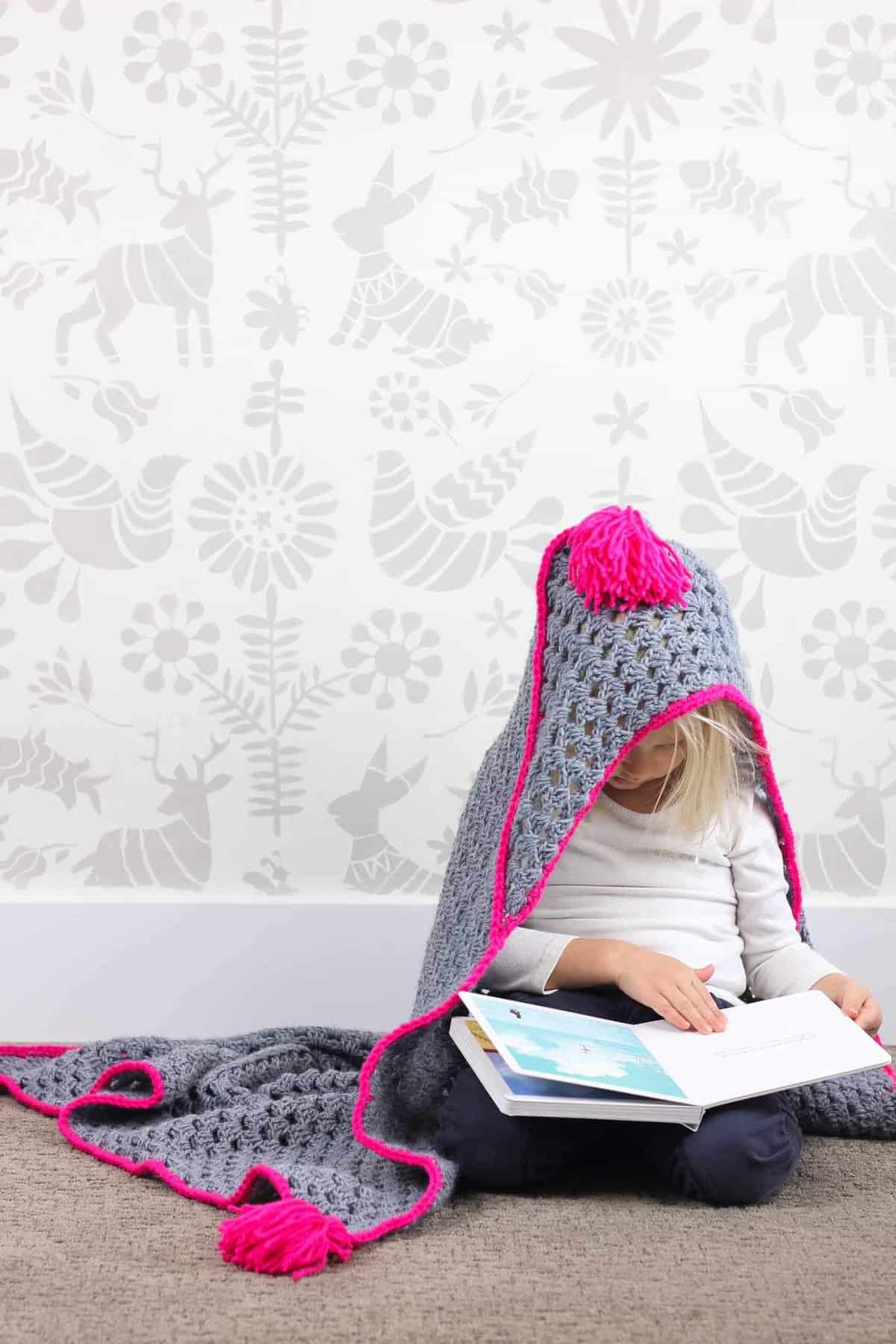 While you're waiting to win your free yarn, I'd love for you to check out the free knit and crochet patterns the other 14 bloggers have created for the Yarn Heroes project below. There are some great ones! And if you simply cannot wait to get started, don't! Until December 15, 2016 you can use the coupon code YARNHEROES2016 for $5 off an order of $20 or more at LionBrand.com.
[Moogly] [Mama In A Stitch] [All About Ami] [One Dog Woof] [Sewrella] [Delia Creates]
[Underground Crafter] [Sh*t That I Knit] [Kristy Glass] [Two of Wands] [Twinky Chan]
[A Crocheted Simplicity] [Little Red Window]  [B-Hooked Crochet]
WANT MORE FREE CROCHET PATTERNS?
I've got more free crochet goodness for you that'll knock your little handmade socks off.