"Corner-To-Corner Crochet: 15 Contemporary Projects" has been quite the labor of love (and crochet stitches!) and I'm so excited to finally share this secret project with you! Pre-order now to receive an exclusive free bonus pattern!
This post contains affiliate links.
Holy moly, guys. It's been over a year in the making, but I can finally share something really special I've been working on for you–a new book!
Together with A LOT of crochet help from my sweet and industrious mom, patience from my husband and weekends away from my kids, I've written "Corner-To-Corner Crochet: 15 Contemporary Projects." It includes–you guessed it–15 modern patterns to use and wear, plus complete tutorials on every skill you need to get started. The book will be available at the end of October, but if you pre-order now, you'll receive an exclusive bonus pattern. (Click here to pre-order!)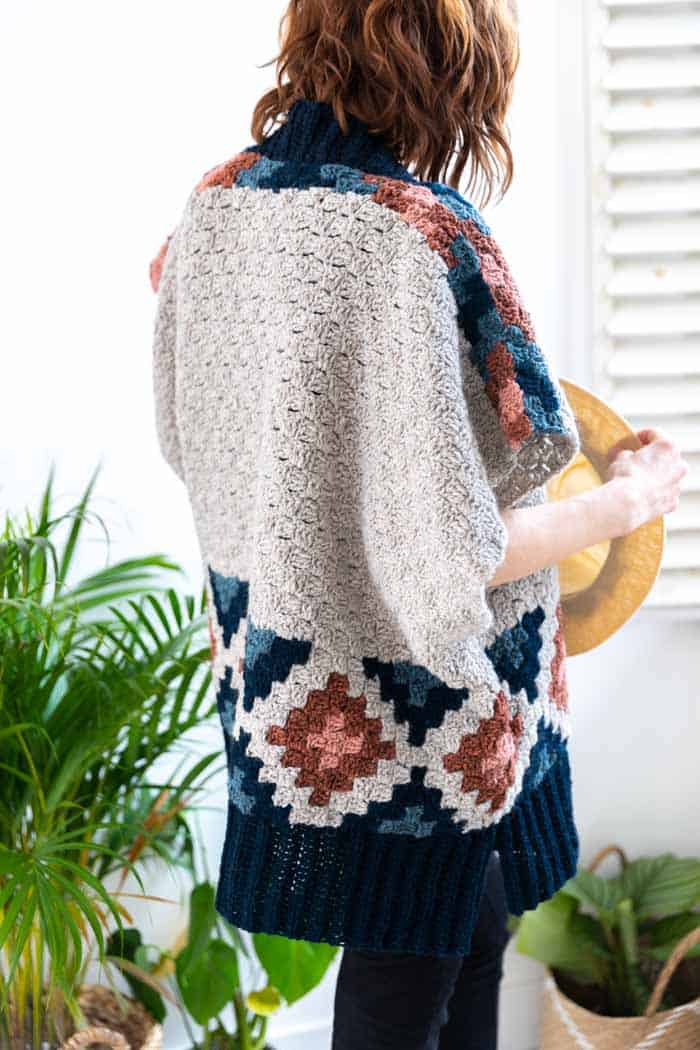 I Love Corner-To-Corner Crochet
It's no secret that I've fallen in love with corner-to-corner crochet over the last few years. Ever since designing my family's Christmas afghan (get the free pattern here!), C2C crochet has completely inspired the kid in me who loved to draw. I adore how this simple technique of using the diagonal box stitch allows us to crochet color work patterns that would otherwise be super complicated to tackle.
When SewandSo publishing approached me last year with the idea of creating a book focused on teaching corner-to-corner crochet, I really could think of no other crochet skill I'd rather help people learn. While I've shared a lot of free C2C crochet patterns and tutorials on the blog, I loved the idea of creating a comprehensive guide to this magical technique, complete with a ton of projects you'd feel proud to wear and display in your home.
Take a Peek Inside the Book
I'm always curious to know a little more about a book before I purchase it, so I put together this quick flip through video below so you can get a feel for what it'll be like to hold your copy in your own two hands!
What Does the Book Include?
Even if you've never tried corner-to-corner crochet before, I wanted this book to be a resource you could pick up and put to use. You'll find several step-by-step photo tutorials laid out in the same straightforward manner you've come to expect on the blog. (Plus, you can always watch video tutorials here!) 
And whether you're totally new or have miles of C2C on your crochet resume, I think you'll find patterns in the book that'll inspire your inner hooker. For beginners, there are projects like the Crested Butte Cowl or the Sediment Poncho that require no color changes and make quick, satisfying projects out of basic rectangles.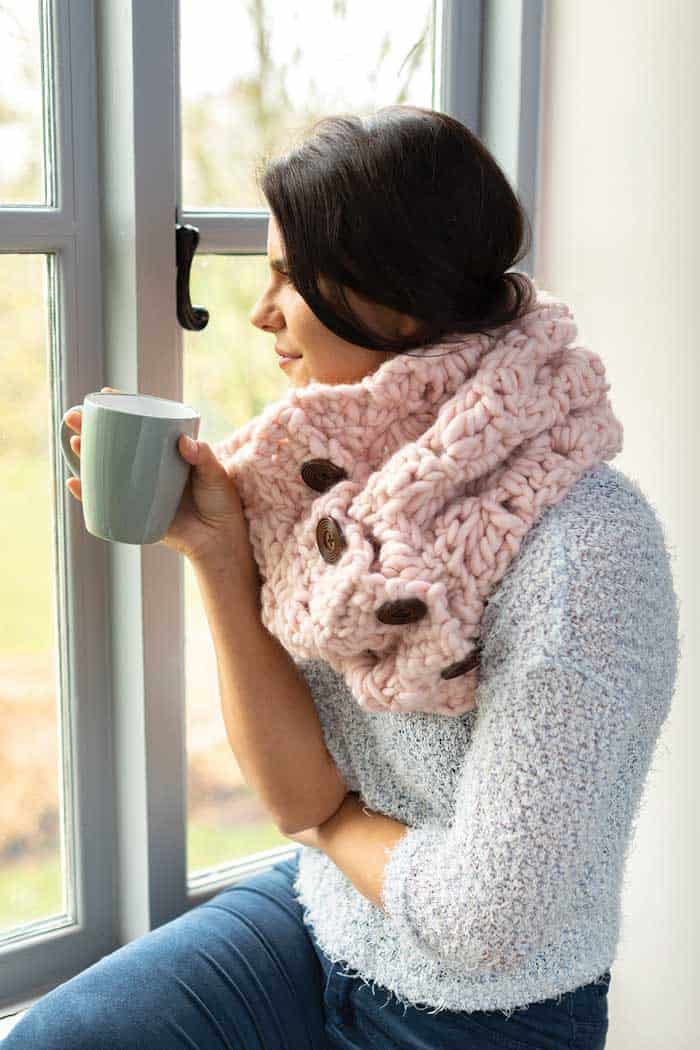 For those looking to add to your handmade home, you'll find six modern afghan patterns that'll complete your Instagram-worthy living room, bedroom or nursery. And if you want to snuggle in your C2C skills everywhere you go, you can make the Endless Sky Poncho, which uses a graphic repeating pattern to create a beautiful, southwest-inspired sweater.
And if you want to start designing your own corner to corner crochet patterns (I highly recommend it!), I cover that too, describing the simple resources and formulas you can use to get started.
Each pattern contains a C2C graph as well as line-by-line written instructions. I hope the combo of both make these patterns approachable for all learning styles!

Why Pre-Order?
If you think you're interested in picking up the book, I'd highly suggest pre-ordering it now so that you can get access to the exclusive Slopestyle Beanie bonus pattern. It makes for a speedy, on-trend hat and it's easier than it looks. But this bonus pattern is only available to pre-order customers!
If you place your order now, the book will ship to you once it's released at the end of October, but you'll be able to download the bonus pattern immediately.
Here are the details on how to pre-order so you receive the bonus Slopestyle Beanie pattern:
(Offer valid until October 26th, 2018)
If you preorder my book on Amazon, it's yours with my thanks! Here's how to get it:
1) Preorder "Corner to Corner Crochet" on Amazon by clicking here.
2) After you have placed your order, click here to receive your free bonus project. (You'll need to input your order number, so have that handy).
3) Whip up your Slopestyle Beanie in time to go apple picking!
Thank You!
It's because of your enthusiasm for crochet and support of my little crochet operation that I have the opportunity to tackle projects like this book. I appreciate you being here with me and I cannot wait to see what you make from the patterns included in the book. Please share them with me and the rest of the Make & Do Crew community by using the hashtag #c2ccrochetcrew so we can admire your stitches!