Jump to:
With some simple techniques, basic stitches, and practice, it's possible to crochet a wide variety of textiles. Sweaters, scarves, hats, tote bags, and cute homewares are all great crochet projects.
We'll walk you through everything you need to know about crocheting as a beginner, from the most common crochet stitches to the techniques you'll need to tackle a whole project.
Choose a smooth yarn that is not too slippery for your practice squares. A yarn with the same thickness throughout will also be better for learning. Especially avoid fuzzy, boucle, faux fur, or novelty yarns at first.
Beginner Tip: Believe it or not, the yarn's color can also make a difference in the ease of learning to crochet. Dark yarns are often more challenging to use than light ones, as it is difficult to see where to make your next stitch and count your stitches accurately. Pick a light color to practice with.
Related: Free Crochet Patterns To Use Up Scrap Yarn
What really matters is the hook size. The hook you'll need is determined by the weight of the yarn and is provided on the yarn label. But the general rule is: the thicker the yarn, the larger the hook.
Different Types of Hooks
In terms of materials, aluminum crochet hooks are often the least expensive. Bamboo and wooden hooks tend to be the best for beginners because they provide friction that prevents the yarn from slipping off.
An ergonomic grip handle is ideal for anyone who finds working with a hook uncomfortable or needs extra support. These crochet hooks are super comfortable, and the colors add a little pizzazz to your supplies.
Often the type of yarn impacts which crochet hook to choose. For example, a slipperier yarn may be easier to work with if you use a grippier hook.
Try different types of crochet hook materials and grips to find your preference.
Pin it! click to save this tutorial for later ⇨
Most crocheters hold the hook in their dominant hand and the yarn in the other. If this feels unnatural, try it the other way around
Try each method and opt for the one that feels most comfortable and helps you keep tension. (Keeping the tension consistent throughout will help you follow patterns more accurately and ensure you don't end up with an oversized or undersized piece.)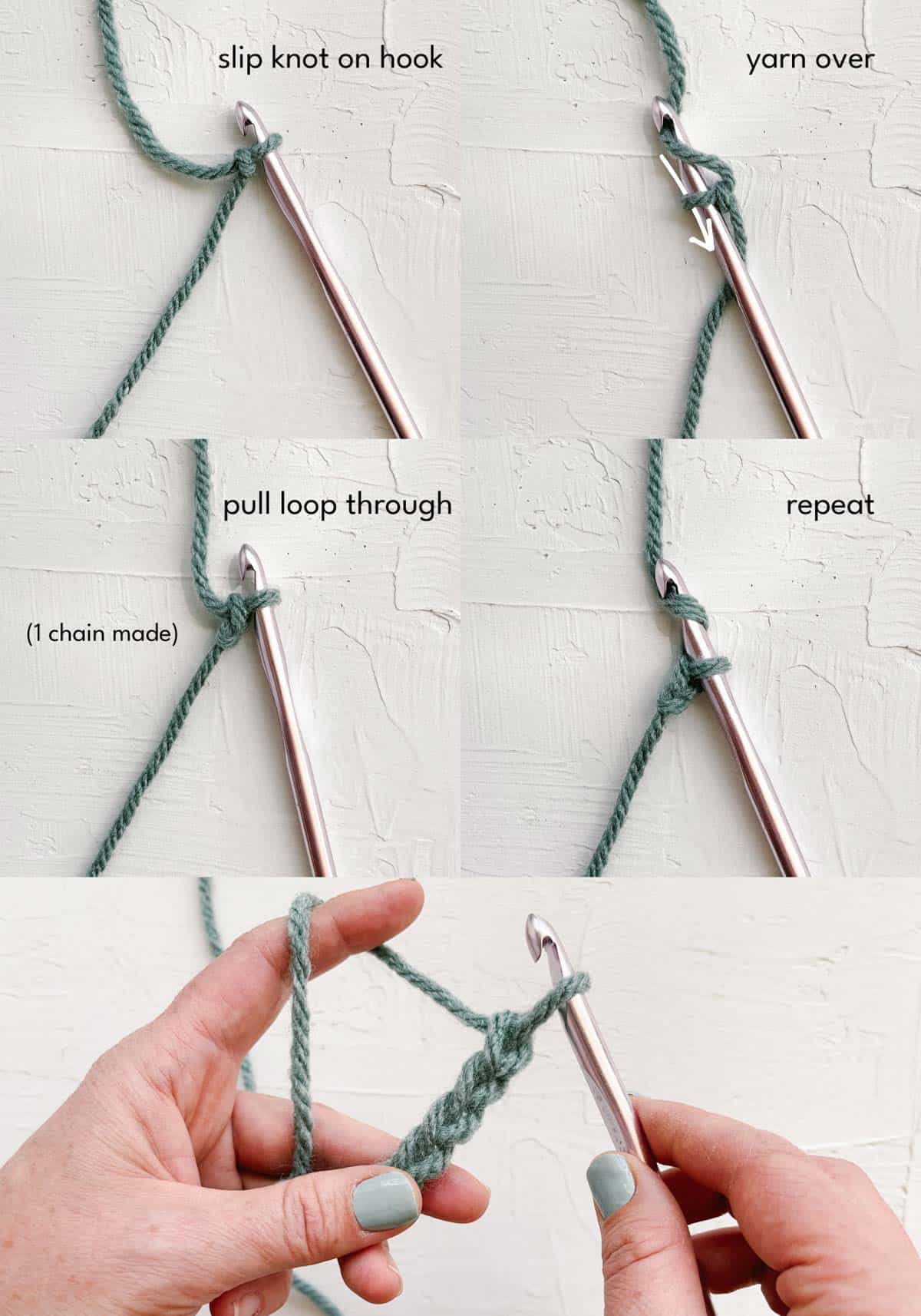 Working the first stitches into the chain is the hardest part of crocheting, as there is little to hold on to at this stage. Don't give up! A little practice goes a long way.
Pro Tip: It doesn't matter whether you make your turning chain stitches at the end of a row, then turn your work, or turn your work to make your chain stitch(es) at the beginning of the next row. Just make sure to stick to the same order throughout your project.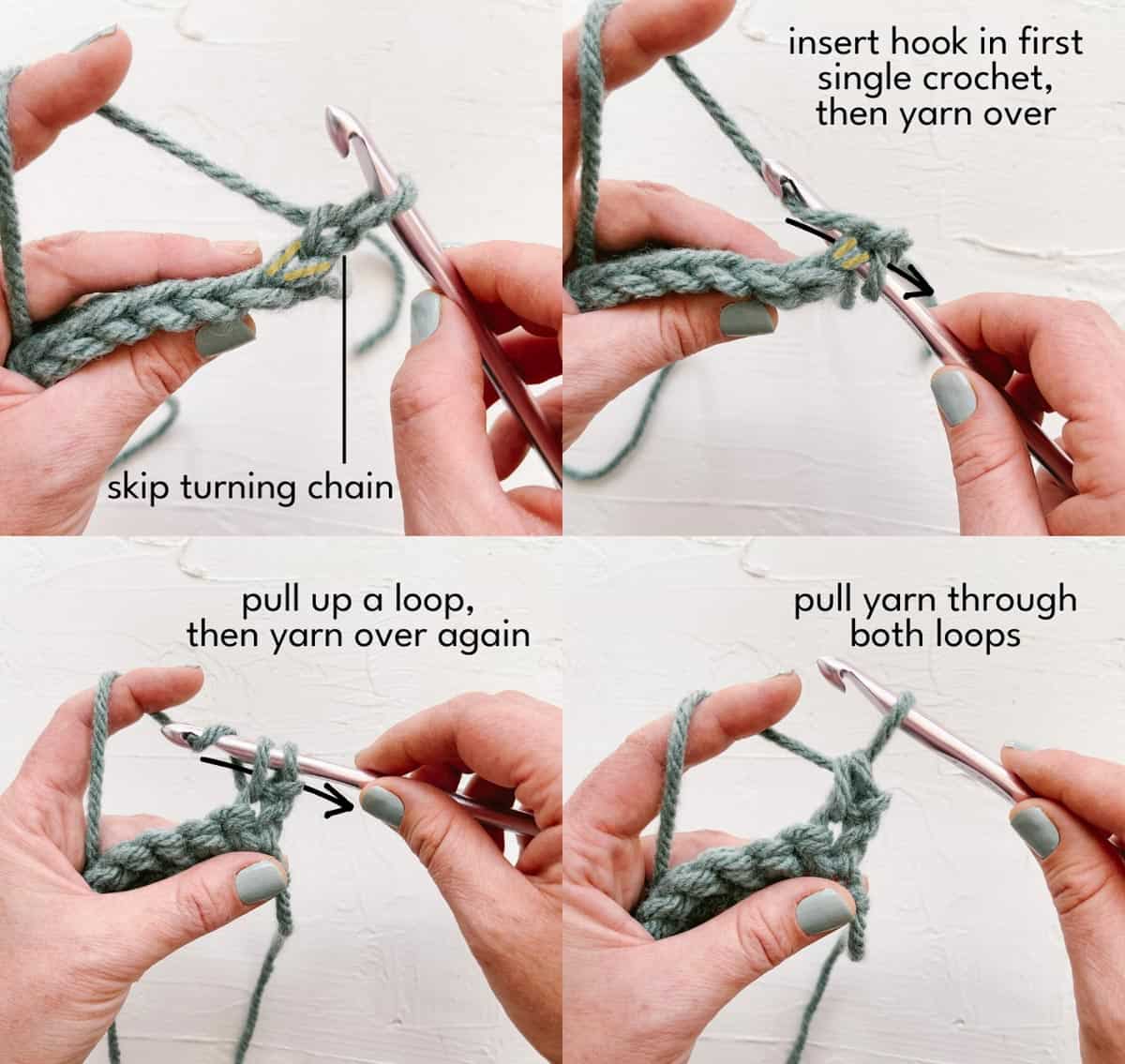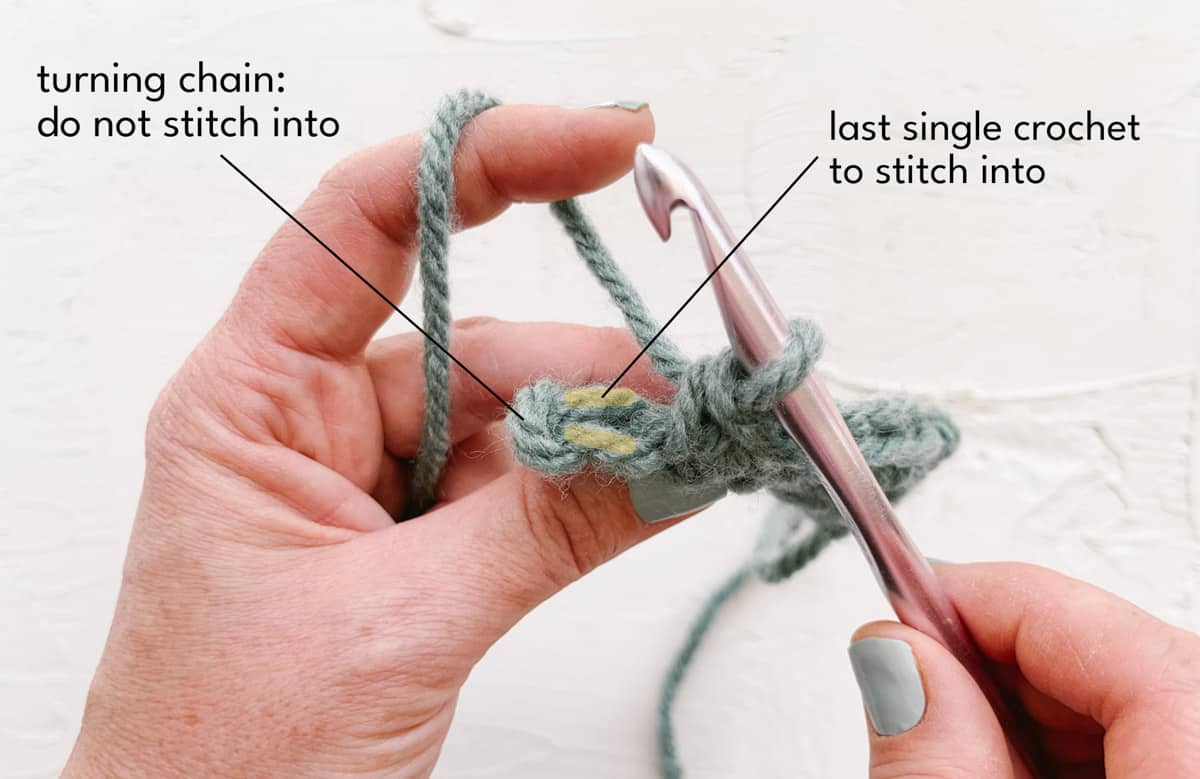 Pro Tip: When counting your stitches, ignore your turning chain stitches (unless your pattern specifically tells you to include it.)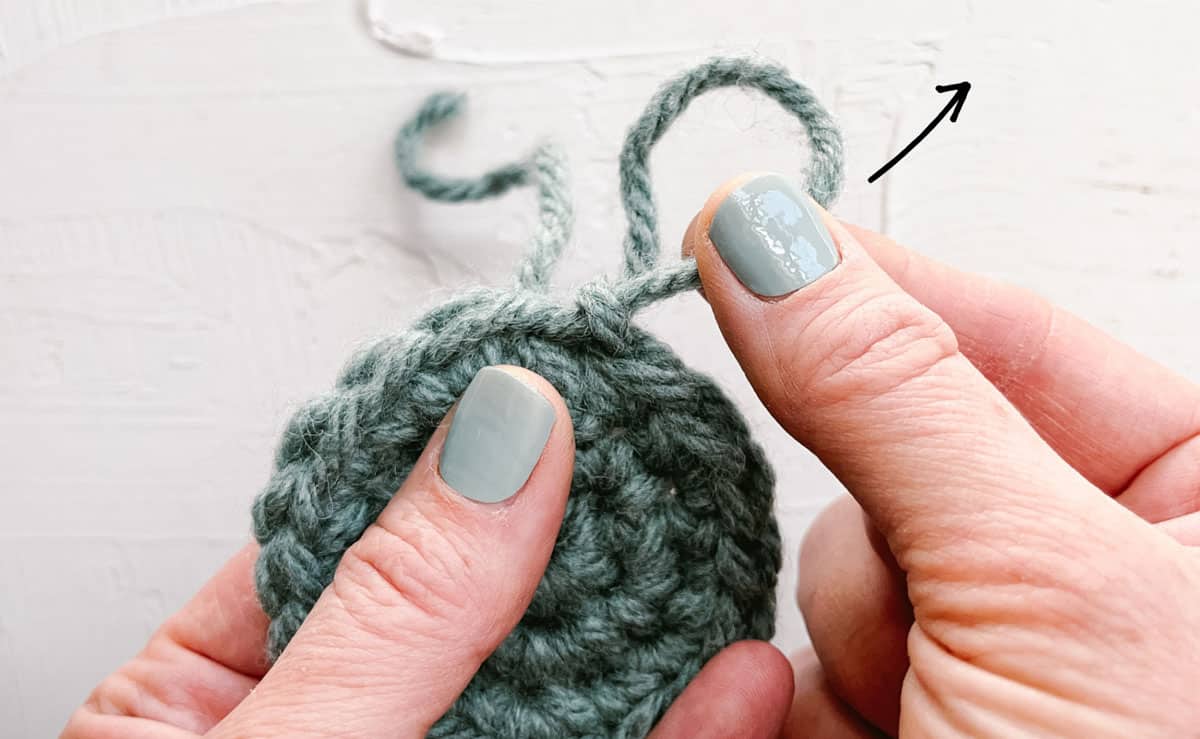 FAQs About Getting Started