Each of these stitch tutorials is made using multiple colors of yarn to create stunning effects! This crochet stitches list has something for everyone--beginner to advanced.
No one has ever accused me of being adventurous with color (except when I painted every square inch of my tiny bedroom in college a combo of tangerine orange and neon green), but I love looking over this particular crochet stitches list because the combinations are stunning!
Each of these crochet stitch tutorials uses two or more colors of yarn to create a visual pattern. Many of these stitches would create fantastic crochet home decor projects like afghans, pillows or cushions. Someday I would love to make a sampler afghan out of dozens of smaller swatches like this. Don't these photo collages almost look like little square sampler afghans themselves?
Take a look at this crochet stitches list and see which one catches you eye. It could be a great way to learn a new crochet skill and experiment with a new color combination in the process. (And don't worry, if you're like me, you can alway try any of these stitches in a combo of black, white and grey!)
1. Woven Overlay by New Stitch a Day
2. Granny Ripple by The Stitchin Mommy
3. Star Stitch by Lilia Craft Party
4. Larksfoot Stitch by Dream a Little Bigger
5. Two Color Plaited Basketweave by New Stitch a Day
6. Heart Stitch by B.hooked Crochet
7. Lazy Waves by Look at What I Made
8. The Block Stitch by Hopeful Honey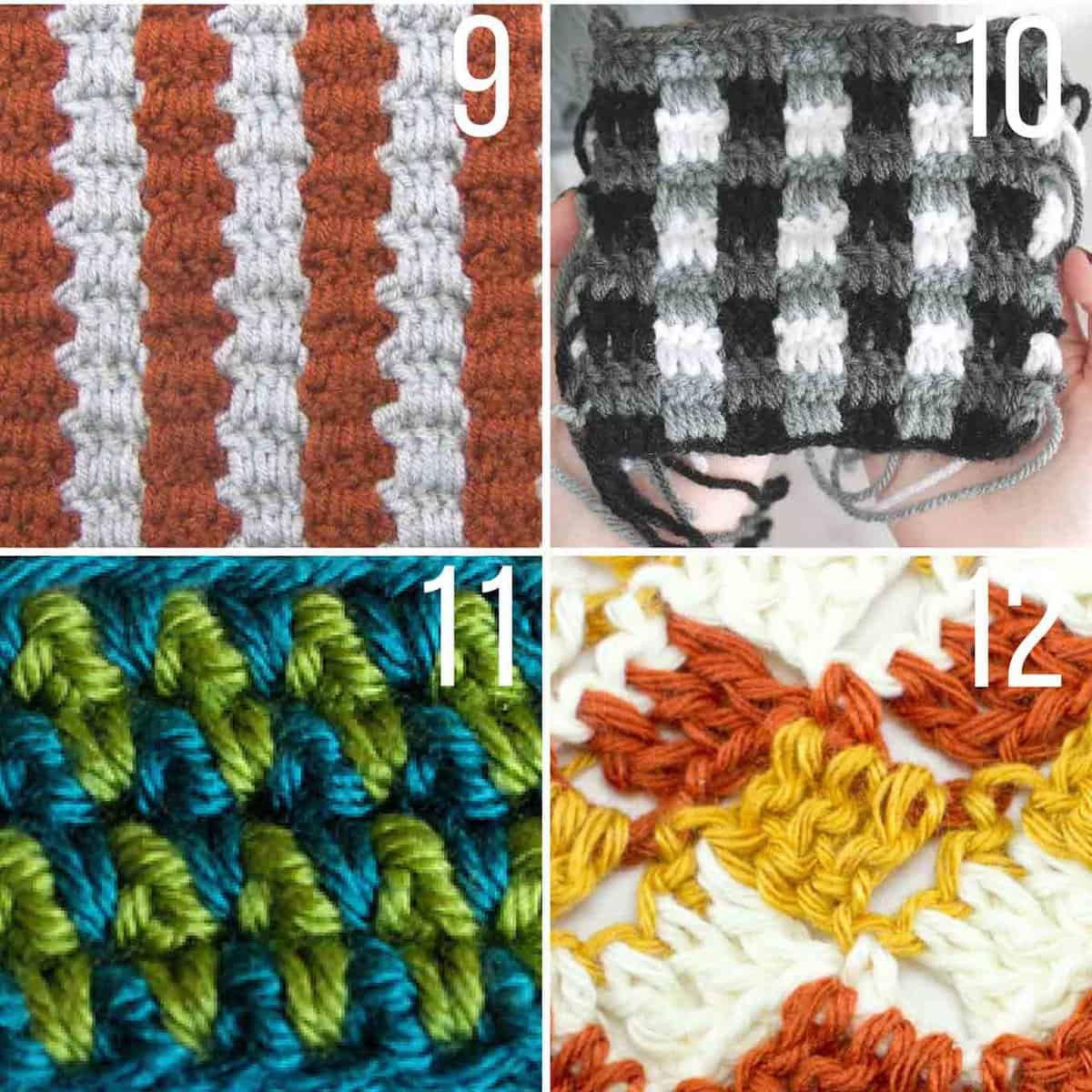 9. Two Color Interlocking Block by New Stitch a Day
10. Plaid Stitch by DIY Everywhere
11. Spike Stitch by Rescued Paw Designs
12. Crosshatch Stitch by New Stitch a Day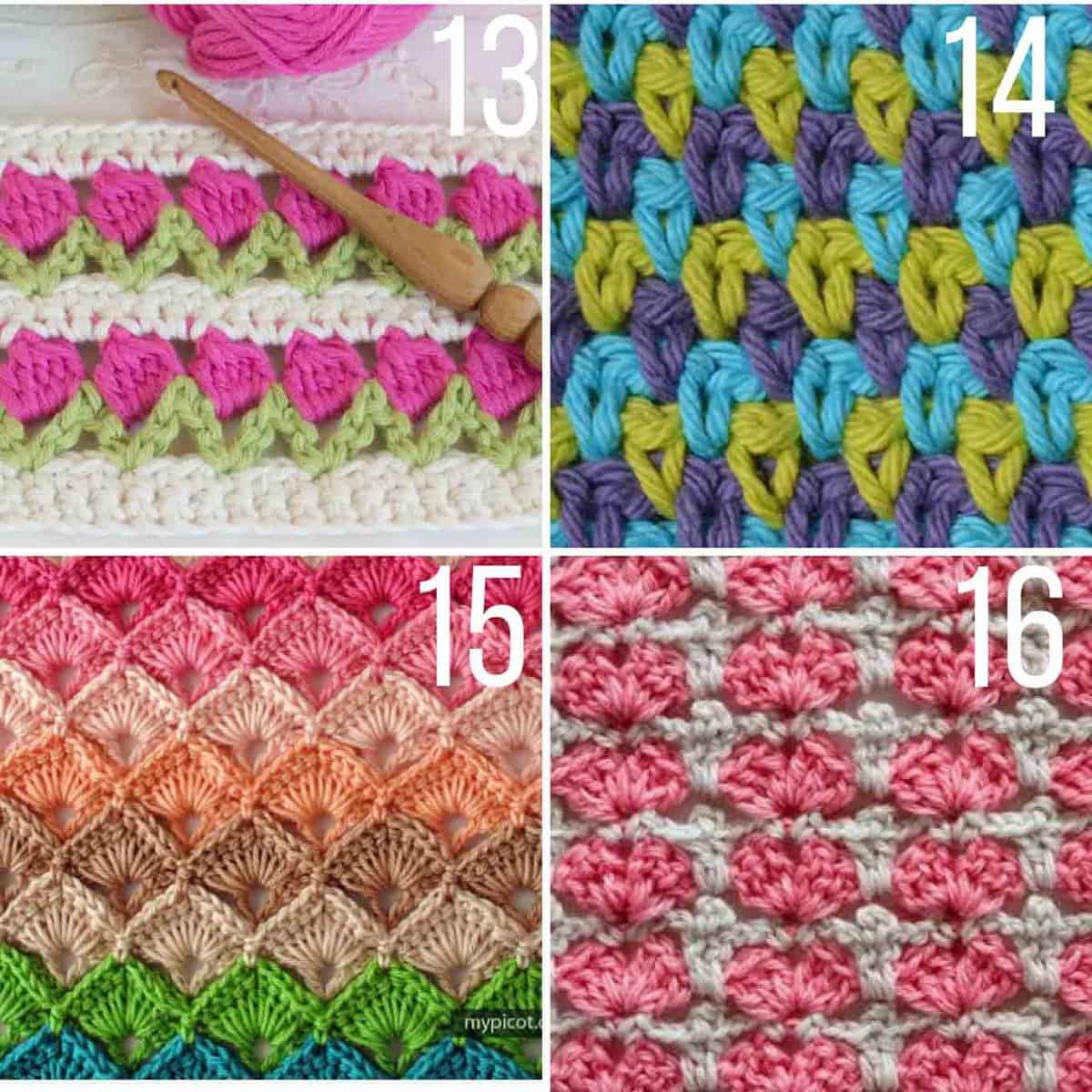 13. Tulip Stitch by Hopeful Honey
14. Sand Stitch by The Stitchin' Mommy
15. Box Stitch by Crochet News
16. Multicolor Crochet by Knit-together
17. Strawberry Stitch by Love Crochet
18. Interlock Crochet by Niccup Crochet
19. Catherine Wheel by Oombawka Design Crochet
20. V Stitch by Hopeful Honey
For lots more crochet stitch tutorials, check out my list of 25+ Crochet Stitches For Blankets and Afghans and all my stitch video tutorials!