The Suzette crochet stitch is surprisingly easy and a perfect "fancy" stitch for beginners. Use it in my free Suzette bag pattern!
I recently shared a free crochet tote bag pattern that is made entirely using this one, simple stitch--the Suzette stitch! This pattern is perfect for beginners who want to move on from scarves and washcloths, but don't want to have their head buried in a pattern while they crochet.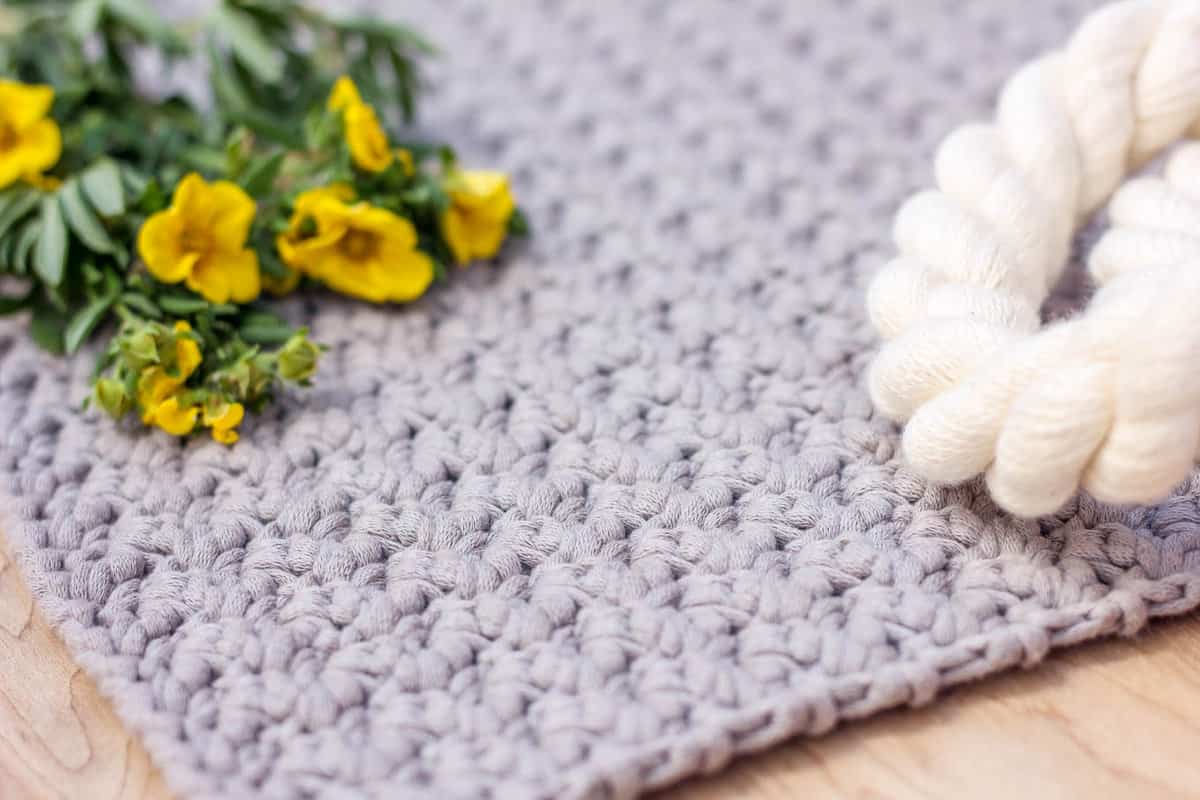 Once you master this one stitch, you'll be well on your way to crocheting your own modern tote bag!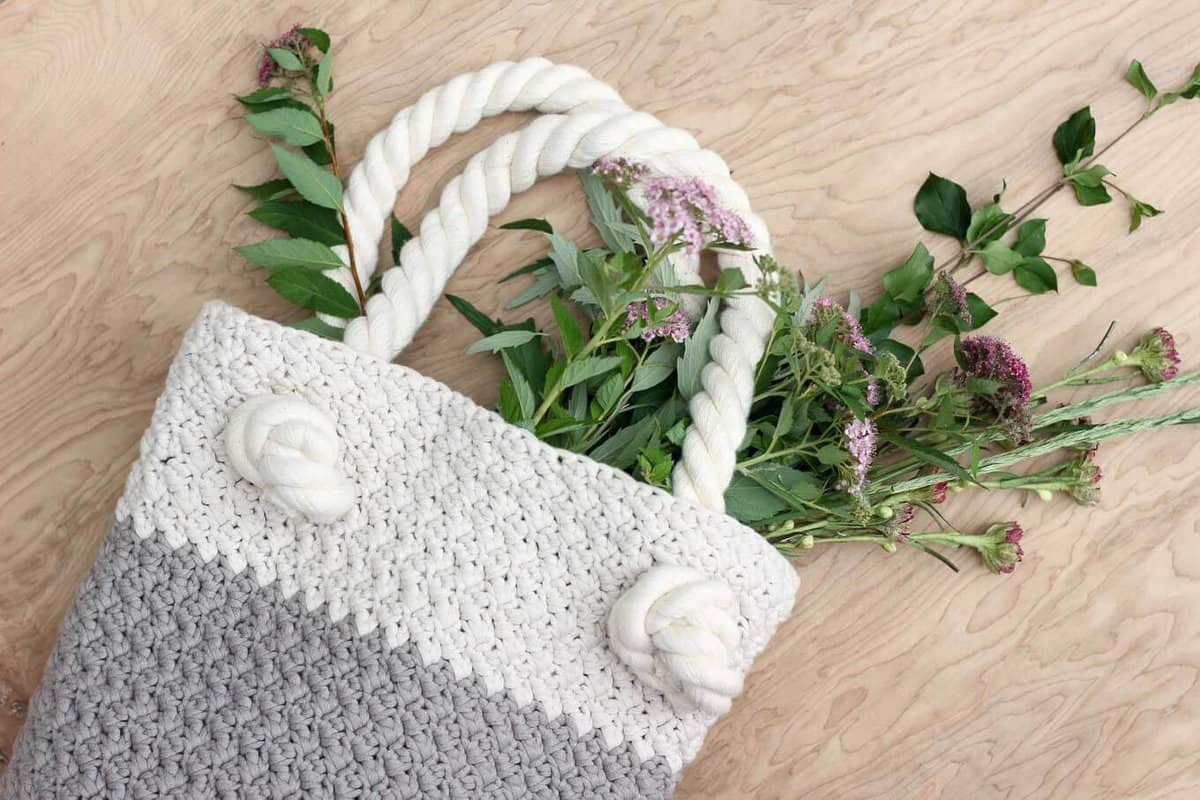 For those of you who don't know, this is my VERY FIRST VIDEO! Woohoo! It's been a goal of mine to get tutorial videos up on Make & Do Crew since I started this site eight months ago, but this video business is intimidating! The technology. The lighting. My voice. All of it.
I feel a mix of pride (I finished it!) and slight shyness (it's not perfect!) about putting it up here. So thanks in advance for being gentle. As Brene Brown puts it, I think I might have a "vulnerability hangover" tomorrow. Please subscribe to my YouTube channel to catch new tutorials as I create them. (If you hurry, you might earn the title of my very first subscriber! Ha.) 
How To Crochet the Suzette Stitch - Written Instructions
This stitch is worked on a foundation chain in multiples of 2. (This means you'll end up with an odd number of stitches to work with because one chain will be lost to turning.)
Row 1: (1 sc, 1 dc) into second st from hook, *skip next st, (1 sc, 1 dc) into next st; repeat from * to last 2 st, sk 1 st, 1 sc in last st; turn.
Row 2: ch 1, (1 sc, 1 dc) into first sc, sk next dc, *(1 sc, 1 dc) into next sc, sk next dc; repeat from * to end finishing with 1 sc in turning ch; turn.
Repeat Row 2 for pattern.
I hope to make a lot more tutorial videos, so please leave a comment for anything you'd like to see a video about!