Jump to:
Is amigurumi harder than crochet?
Amigurumi is a type of crochet and it tends to be easier than larger projects like sweaters and blankets. Amigurumi stuffed animals are made up of easy techniques - like the single crochet stitch - which makes them fairly easy fast crochet projects.
Stitches + Techniques for Amigurumi Animals
If you know the basics of crochet, you can make a stuffed animal! Many of these cute critters might seem different in concept, but they actually share very similar shapes and elements. Understanding this can give you confidence in tackling a wide variety of amigurumi patterns.
Common Stitches and Abbreviations
While each pattern might call for different stitches and skills, magic circles and single crochet stitches are typically the base for most crochet animals. Here are common stitches and abbreviations you likely come across:
PRO TIP: Crochet patterns can be written in US or UK terms. Be sure to check the animal pattern you're following to verify which are used. The above are US terms for crochet stitches.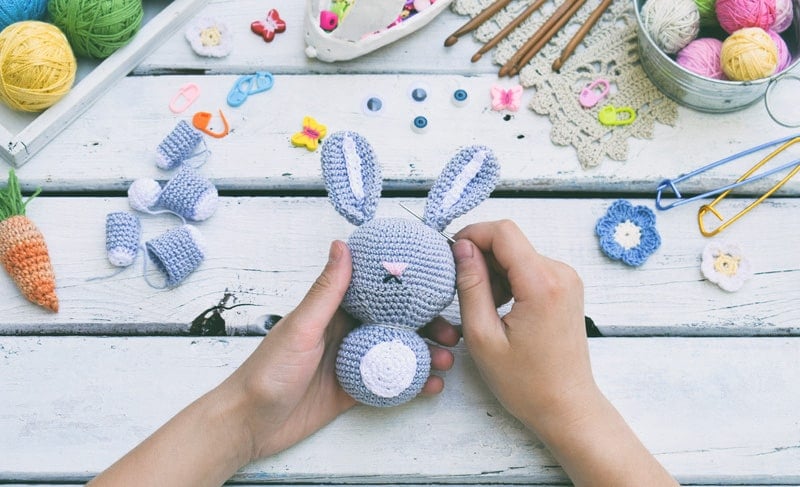 Changing Colors
It is also helpful to know things like how to change colors, but not every animal pattern will require it. To simplify a project, look for opportunities to reduce color changes and stripes.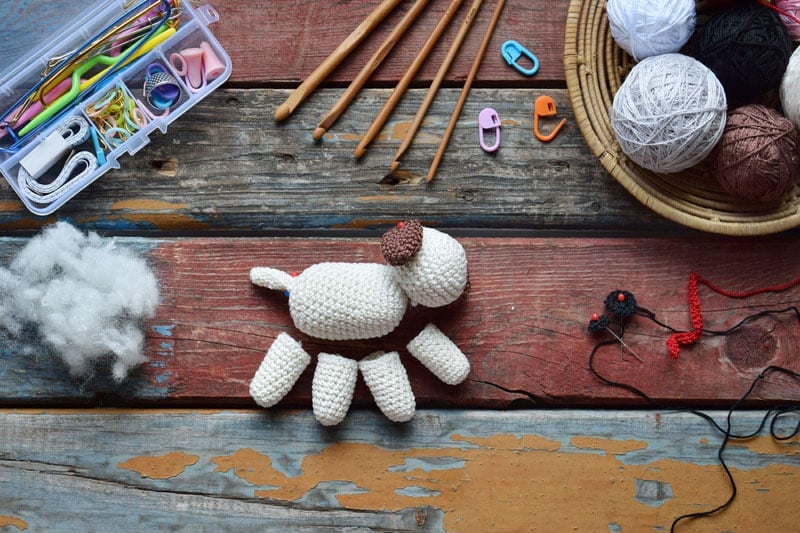 Easiest Crochet Animal Patterns
More Advanced Amigurumi Animals
If you are ready for more advanced crochet animals, look for projects with more detail and limbs. Below you'll find slightly more intricate patterns and techniques that might need some skill and practice, like the jog-less stripe or working with fuzzy yarn.
Large Crochet Animal Patterns
Just because a stuffed animal is big, doesn't mean it has to be hard to crochet. In fact, working with big amigurumi can be easier if you don't like crocheting with little hooks. Plus, there is something extra cute about these giant stuffed toys.
BONUS IDEA: Give your stuffed animal extra personality by adding one or two human-like accessories. Folding wire to make mini glasses or giving your stuffie a sweet crocheted bow or tiny scarf can really level up the cuteness quotient.
Consider Yarn Weight
While you can use worsted weight yarn, sport weight is most commonly used when crocheting amigurumi animals. Sport and DK weight yarn allow for a lot of stitch detail and can be the perfect thickness for small crochet animal patterns.
Amigurumi Animal Yarn Suggestions
Here are some good Lion Brand yarns to try when crocheting amigurumi animals:
PRO TIP: Crochet animals also make charming handmade gifts for kids and adults alike. If you plan on making an amigurumi animal for a child, choose a hardy yarn that can be cleaned in a washing machine.
Common Questions About Crochet Animals