Jump to:
The Best Yarn for Gifts
Choosing yarn for a crochet gift can have some different requirements than making something for yourself. Here are some things to consider.
Fiber Content + Allergies
Some people have allergies to certain yarns, most often to animal fibers like wool and alpaca. If you're making a wearable gift, it's best to check with the recipient about any fibers they cannot wear. (Trust me, I learned this one the hard way with a crochet cowl for a friend!)
Some fiber types that are generally well tolerated by almost everyone include:
Yarn Quality
When you're taking the time to crochet a present, it makes sense to invest in the best quality supplies you can comfortably afford. This isn't the time to make an incredible lace scarf with scratchy-feeling yarn.
That said, my personal philosophy is to only invest in high-end yarn for gifts for other crocheters and knitters. I feel like those are the people who will really appreciate the quality and time investment. Of course, you can make your own choices on a gift-by-gift basis.
Washability + Care Instructions
When gifting a crochet item, it's best to think about how easy it will be to care for. Aim for machine-washable yarns when possible. And I like to attach a little tag with care instructions so that the recipient knows exactly how to launder their gift.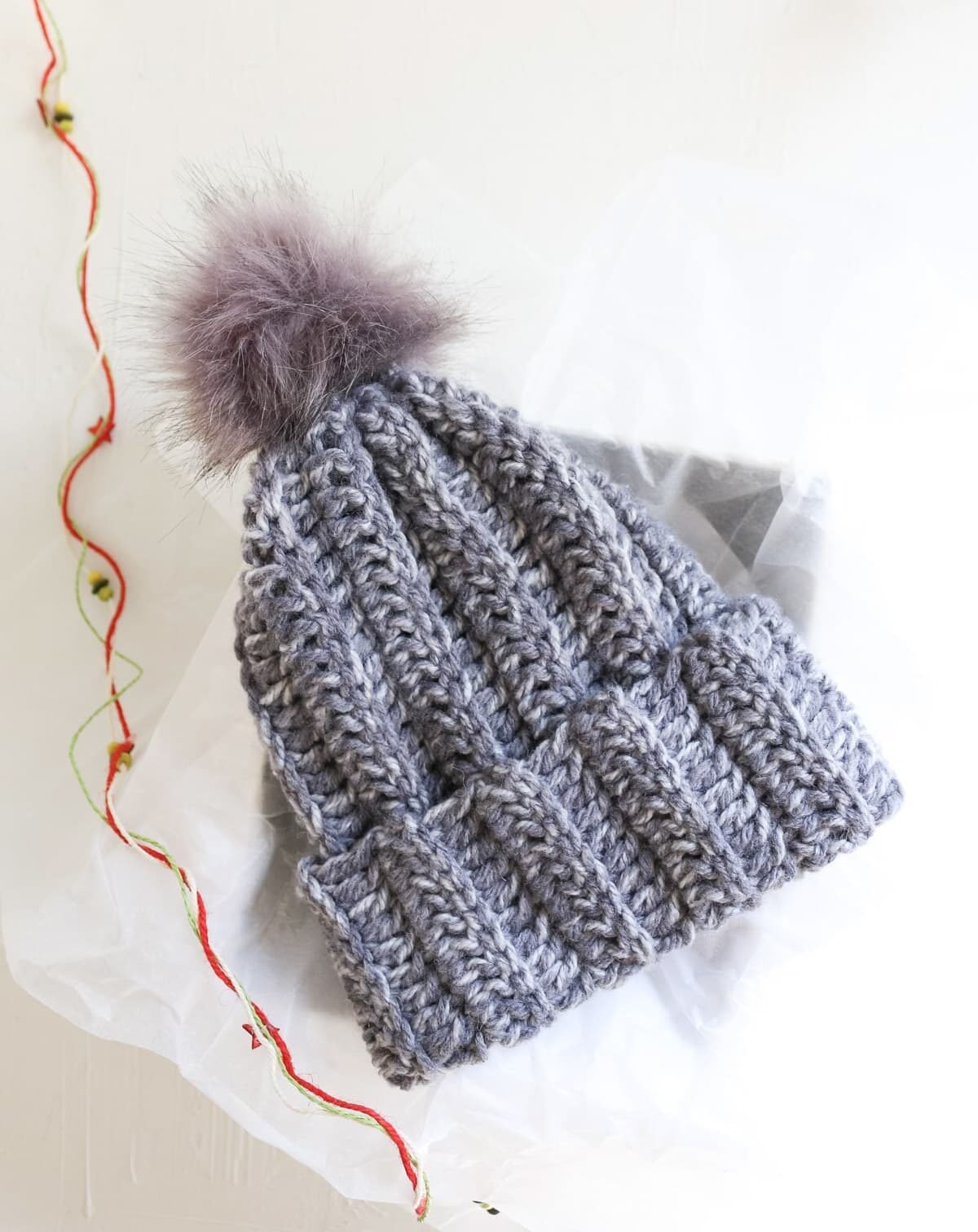 Crochet Gifts for Friends
Need a Valentine's (or galenetine's!), birthday or Christmas gift for your mom, grandma, sister or friend? These patterns say, "I love you!" in a modern and gracious way.
Presents for Dogs + Dog Lovers
We couldn't leave dogs off the list! Here are our favorite crochet things for furry friends and the people who love them.
Still Stuck? More Gift Ideas
Still struggling for the perfect DIY present? Here are some general ideas and who they could be made for.
Gifts for book lovers - make a personalized bookmark or a cozy blanket to snuggle under while reading.
Simple wearable accessories – Fingerless gloves, boot cuffs, or a four-season scarf are quick, neutral gifts that work well if you are unsure of the recipient's style.
RELATED: Our Complete Guide to Temperature Blankets
Crochet Gift Idea FAQs