These modern crochet gift ideas can all be made for around five bucks, which means you can give gifts that are thoughtful, stylish AND easy on your wallet. Win, win, win!
Welp, it's about that point in December where I start freaking out about how few days there are to until Christmas. And then I freak out about how much money I've already spent. (On myself. ;)) And then I freak out because I want to give everyone something both sentimental and stylish and I rarely know what that is.
But one of the aspects about crocheting I love the most is that you can take a ball of yarn and turn it into something that is legitimately cool and you feel proud to gift.
So today, I'm sharing some of my favorite crochet gift ideas than can be made for $5 or less. Whether you need a gift for your your sister, your neighbor or your child's teacher, I've got you covered.
Before you pull out your abacus, let me clarify how I'm calculating the $5 per gift budget. Each of these free crochet patterns can be made with $5 or less of yarn, assuming that you use a 40% off coupon from Michael's, Joann's or Hobby Lobby. Since many of us buy our yarn at these stores (or online from these stores), I figured a coupon was a fair assumption to factor in.
I hope this list inspires the little elf in you to do some budget-friendly holiday crocheting for the rest of the people on your list! Another benefit of these crochet gift ideas is that many of them can be made in a single evening.
(And once you knock a few of these puppies off your to-do list, check out these inexpensive, snazzy wrapping ideas using dollar store supplies!)
Thank you for being a good internet friend and pinning from the the pattern's original website!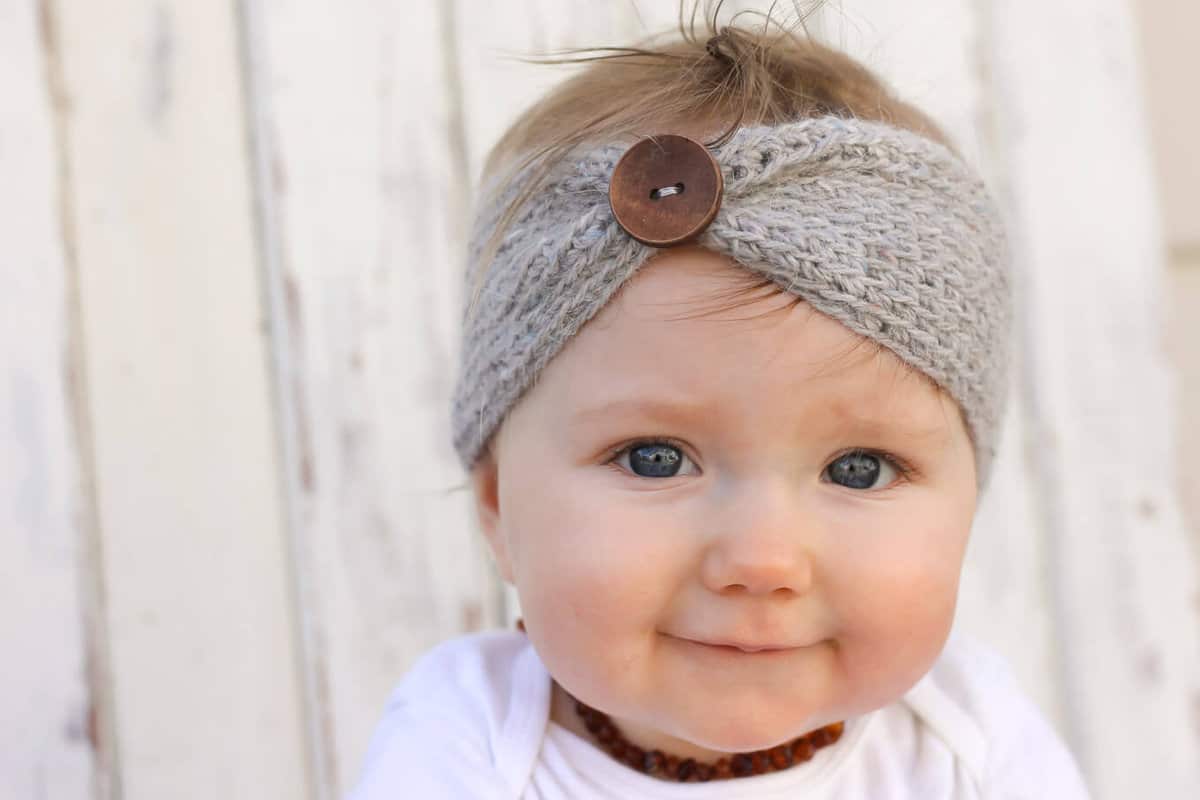 1. "Aspen Socialite" Free Crochet Headband Pattern by Make & Do Crew
This is the ultimate quickie DIY gift. It's fast and easy enough to whip together between hanging the stockings and eating frosting the cookies. The pattern includes sizes baby - adult which makes it an inexpensive crochet gift idea anyone on your list.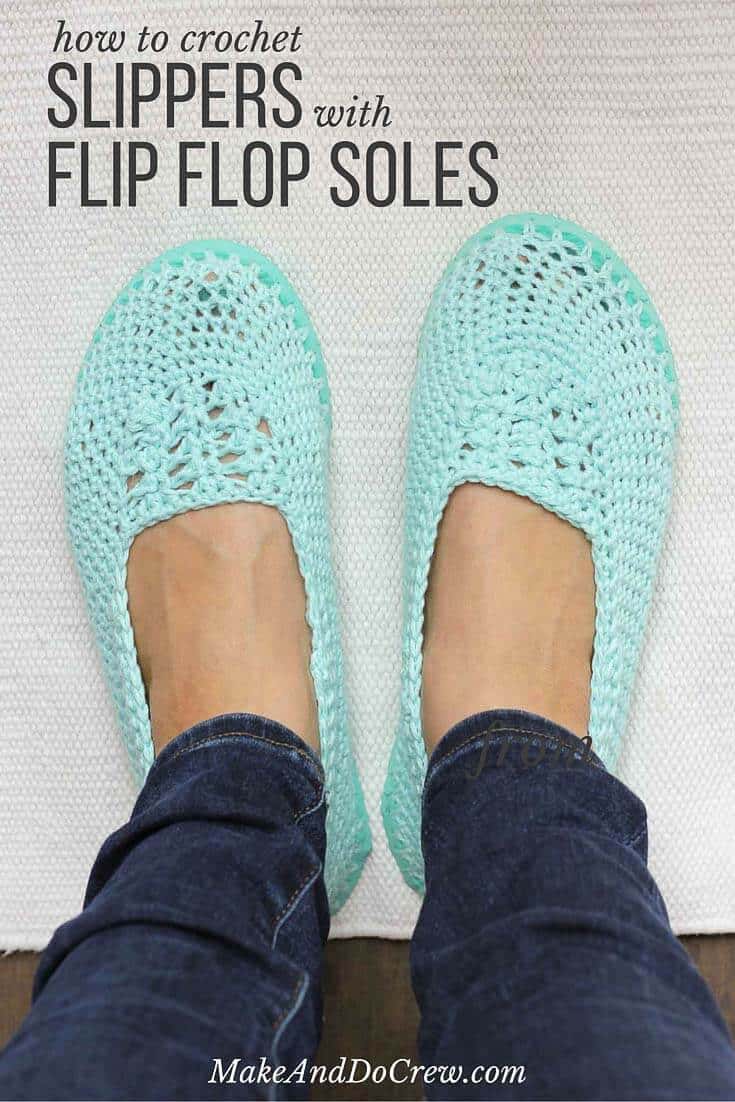 2. Free Lightweight Crochet Slippers with Flip Flop Soles by Make & Do Crew
These crocheted flip flop slippers are a serious bang for your buck. One skein of yarn and one pair of flip flops and you've got yourself an impressive gift. If you're up for a bit more of a commitment check out the moccasin, boat shoe, and sweater boot versions.

3. Triangle Stitch Beanie by Delia Creates
This free hat pattern is equal parts cozy and cute! It's a great project for an intermediate crocheter or a beginner who is looking to step up their game.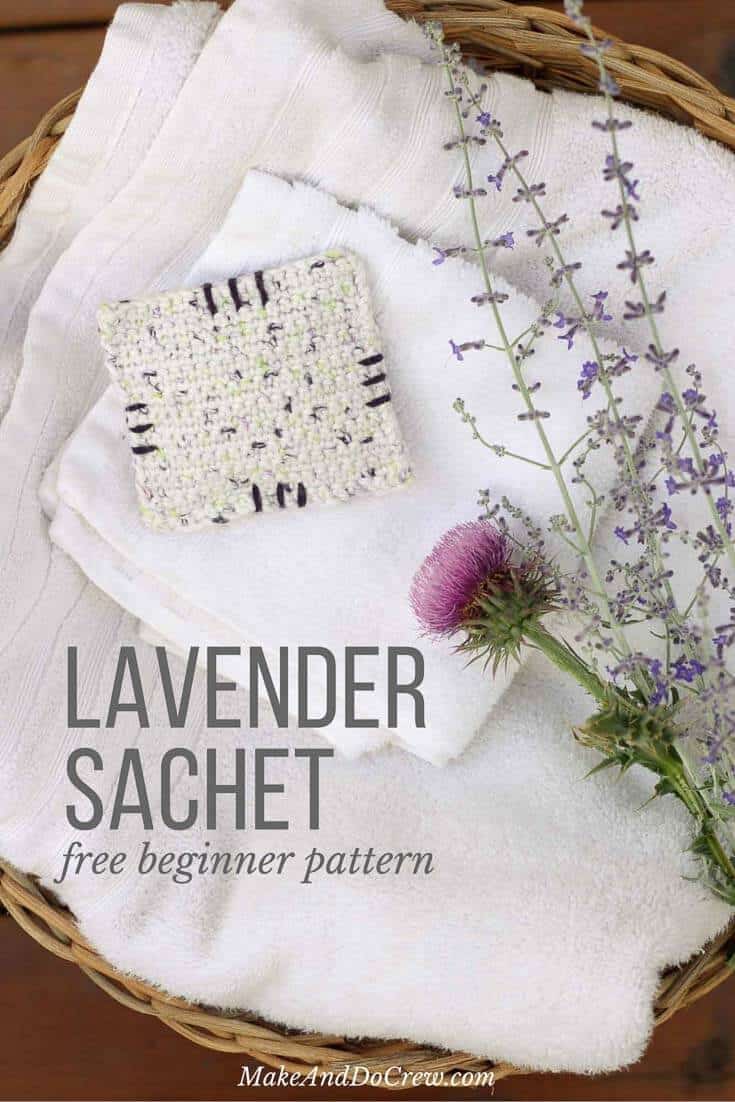 4. Crochet Dried Lavender Sachets from Make & Do Crew
Nothing says "I love you" like fresh laundry. These sweet little lavender sachets are a chemical free and eco friendly way to freshen your clothes. This free pattern is an inexpensive crochet gift idea for beginners to tackle.

5. Roll Down Baby Booties from The Crochet Crowd
I think every baby needs adorable, warm and handmade booties. These are quick and inexpensive and this free pattern includes three sizes.

6. "Piece of Cake Cowl" by Make & Do Crew
This is a perfect starter pattern if you've been wanting to jump on the Caron Cakes bandwagon. It's a quick little diddy and the pattern is simple enough to follow even if you're not an experienced pattern-reader.

7. Black Cat Slouch Hat by PersiaLou
This one-skein project has a surprisingly simple construction. Make one for all your feline-loving friends.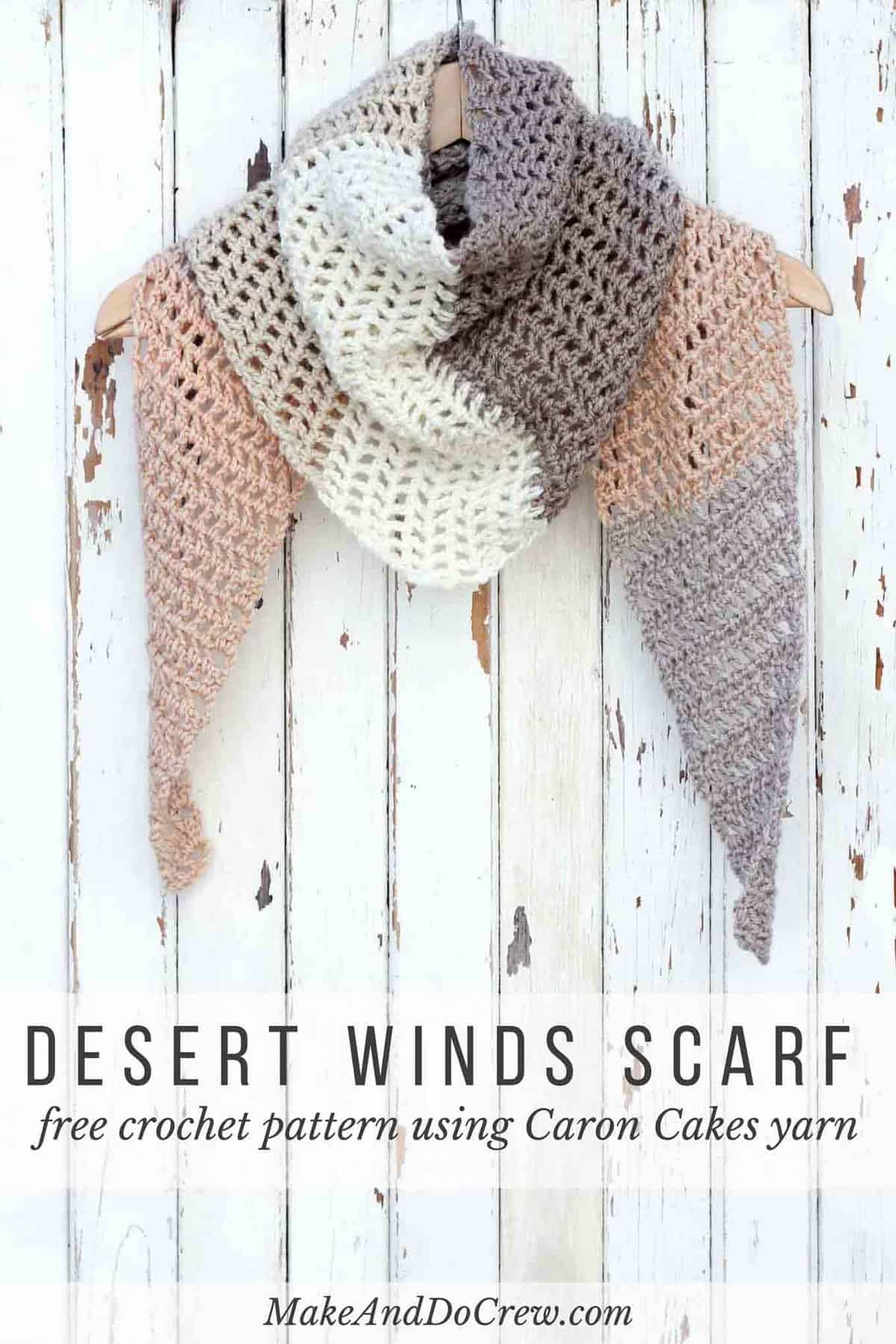 8. "Dessert Winds Scarf" by Make & Do Crew
I'm including another Caron Cakes project because they inspire so many inexpensive crochet gift ideas. You aren't responsible for picking the colors and you can still get a beautiful stripped scarf from a single budget-friendly skein.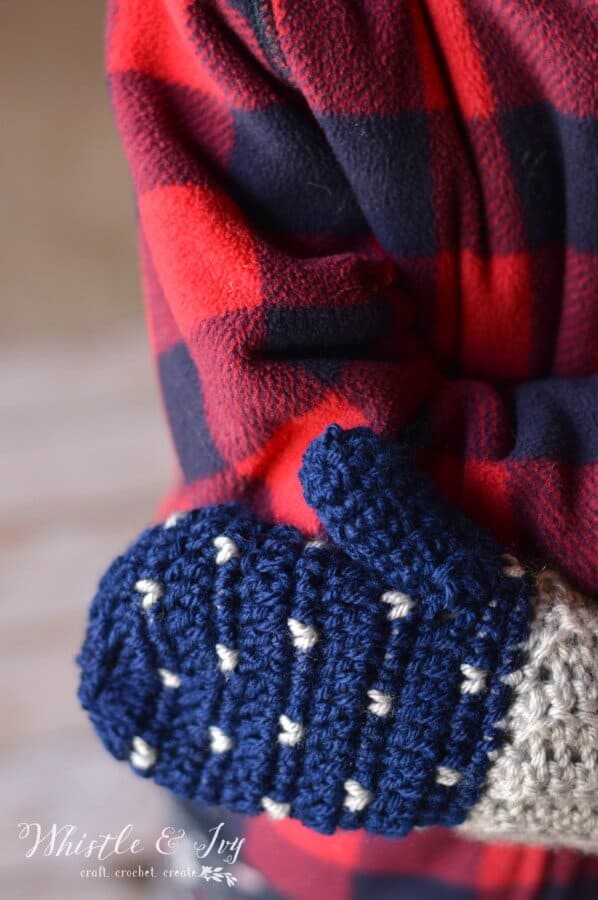 9. Snowflake Crochet Mittens from Whistle and Ivy
These nifty little mittens are fun to make and are just darling. And I love that this stitch looks knit. You can vary the look of these mittens quite a bit just by pairing different colors of yarn.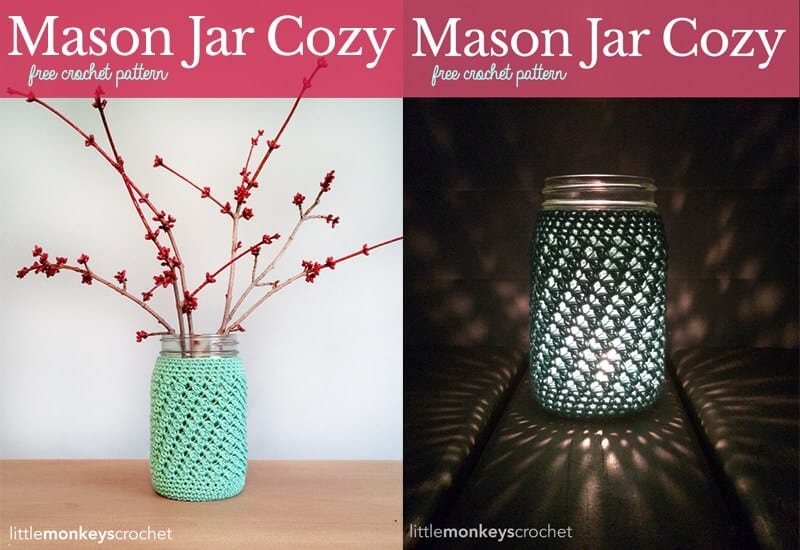 10. Mason Jar Cozy by Little Monkeys Crochet
These mason jar cozies are so versatile. They can make a flower vase extra cozy or serve as a beautiful lantern by adding a tea light. I think they'd make an excellent crochet gift idea for a teacher or neighbor.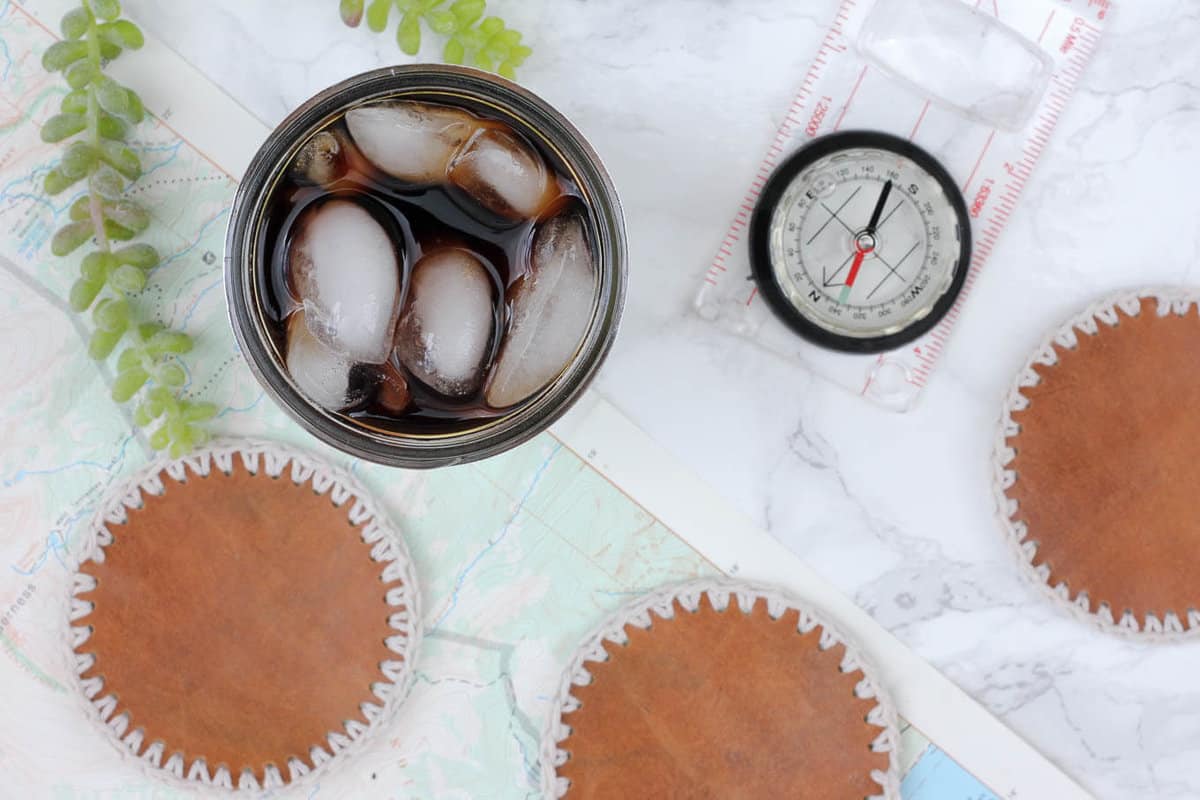 11. Leather + Twine Coasters by Make & Do Crew
Turn some scrap leather (hey thrifted jacket, I'm looking at you!) and some kitchen twine into a classy set of coasters. This quick and simple gift is quite gender-neutral, making it an appropriate gift idea for those hard-to-make-for men in your life. (Love the twine and leather look? You'll like this free basket pattern too!)
I know some people have a go-to crochet gift that they make dozens of each year. Are you one of those people? If so, please share you favorite patterns in the comments! Bonus points if the supplies are under $5!