Jump to:
To pick the right hook size, look at the yarn label for the recommended size. Thin or lightweight yarns such as DK weight generally use smaller-sized crochet hooks. The pattern will call for a larger hook if you're working with chunky, bulky, or jumbo yarn.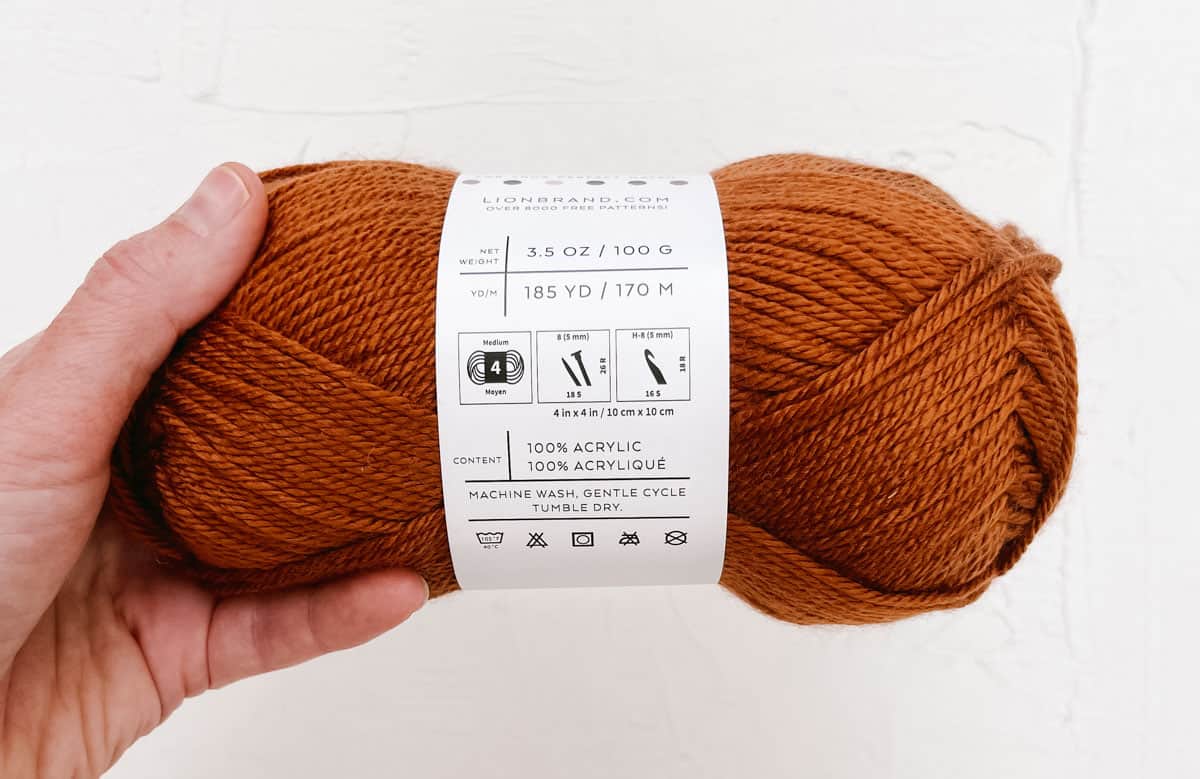 How can you tell what weight category a yarn falls into? Check the label for a number between 1-7, usually inside the icon of a skein of yarn. If you're following a pattern, it will often specify what yarn weight to use.
For example, if you're crocheting a baby blanket, you'll probably want a super soft, machine-washable yarn. When you're learning how to crochet a sweater, the perfect yarn will be comfortable, drape well, and be available in many wearable color choices.
Whether you choose a monochromatic theme or go with self-striping yarn, you'll want to pick colors that you (or the recipient of your gift) will enjoy for a long time.
Yarn That's Too Thick or Too Thin:
Very thick yarn can be tough to handle, and thin yarn takes forever to see progress. As a beginner, look for a category 4 worsted-weight yarn or category 5 bulky-weight yarn.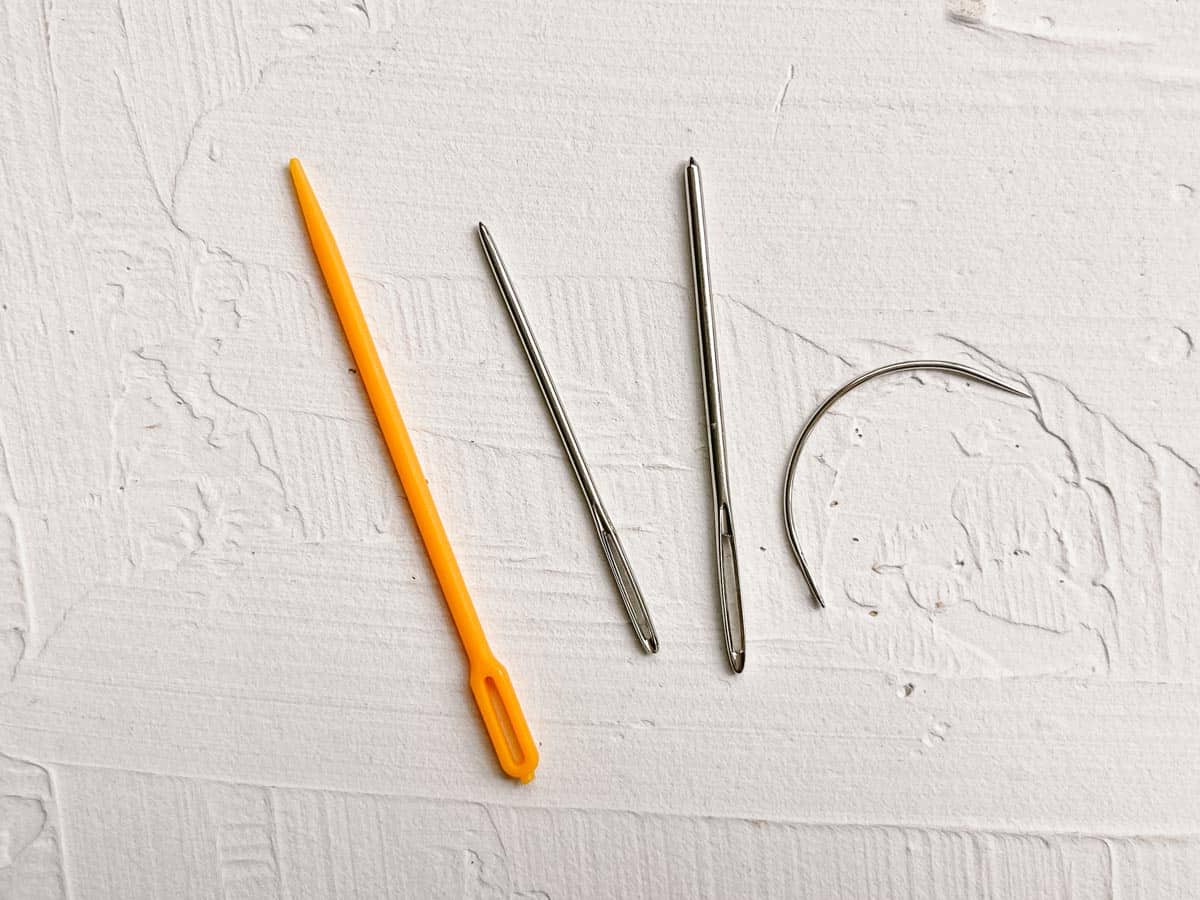 Pro Tip: Make it a habit to put a stitch marker in the "live" loop of your work-in-progress crochet project when you're done working. This prevents the stitches from unraveling until your next crochet session.
It's important to choose T-pins made of rust-free materials, such as stainless steel or nickel-plated steel, to ensure they don't corrode or damage your project.
Pro Tip: Blocking combs are an alternative that combines many pins in one easy-to-manage strip. I recently discovered this helpful little tool, and I'm in love!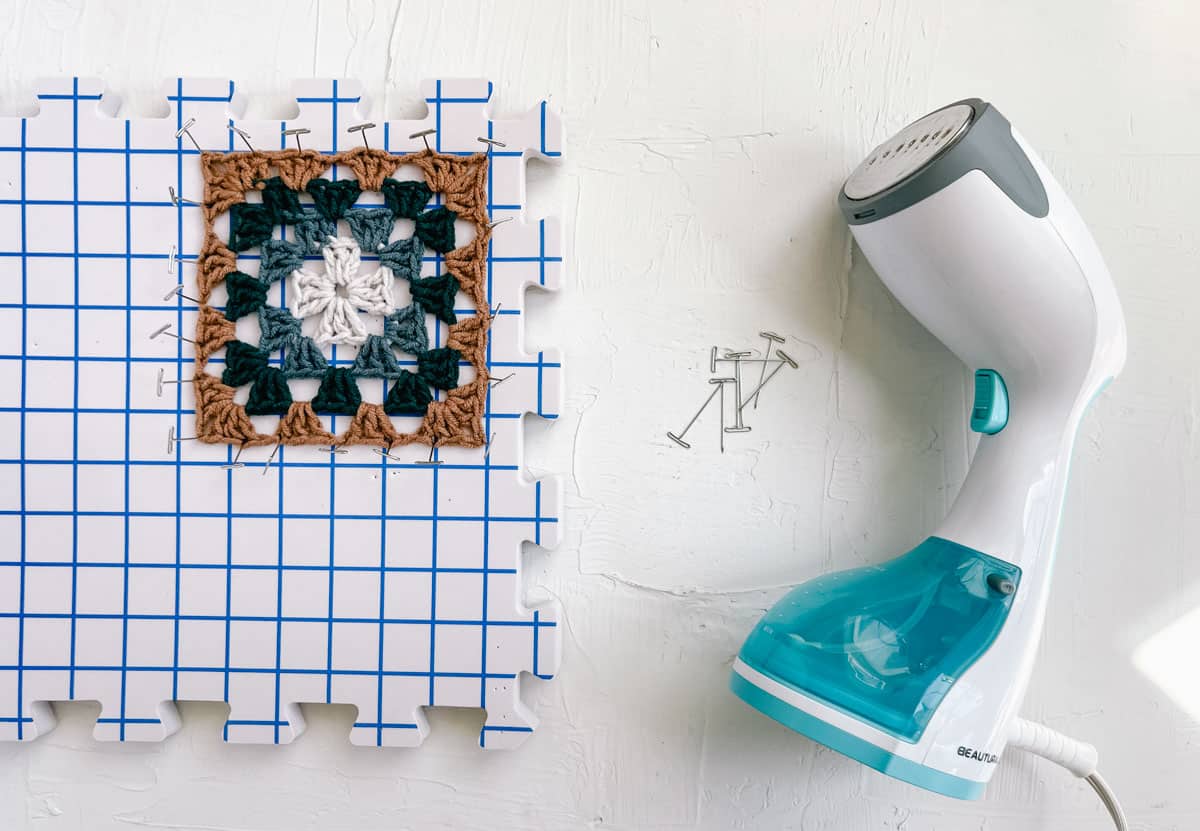 FAQs