Jump to:
The intricate details of lace stitch patterns are much more open and visible after a good blocking. And if your project turned out a little small, blocking can help stretch crochet fabric to meet the desired measurements of a pattern.
Pro Tip: Keep in mind that blocking can help add a couple of inches to a crochet piece, but it generally can't be used to make your stitches smaller.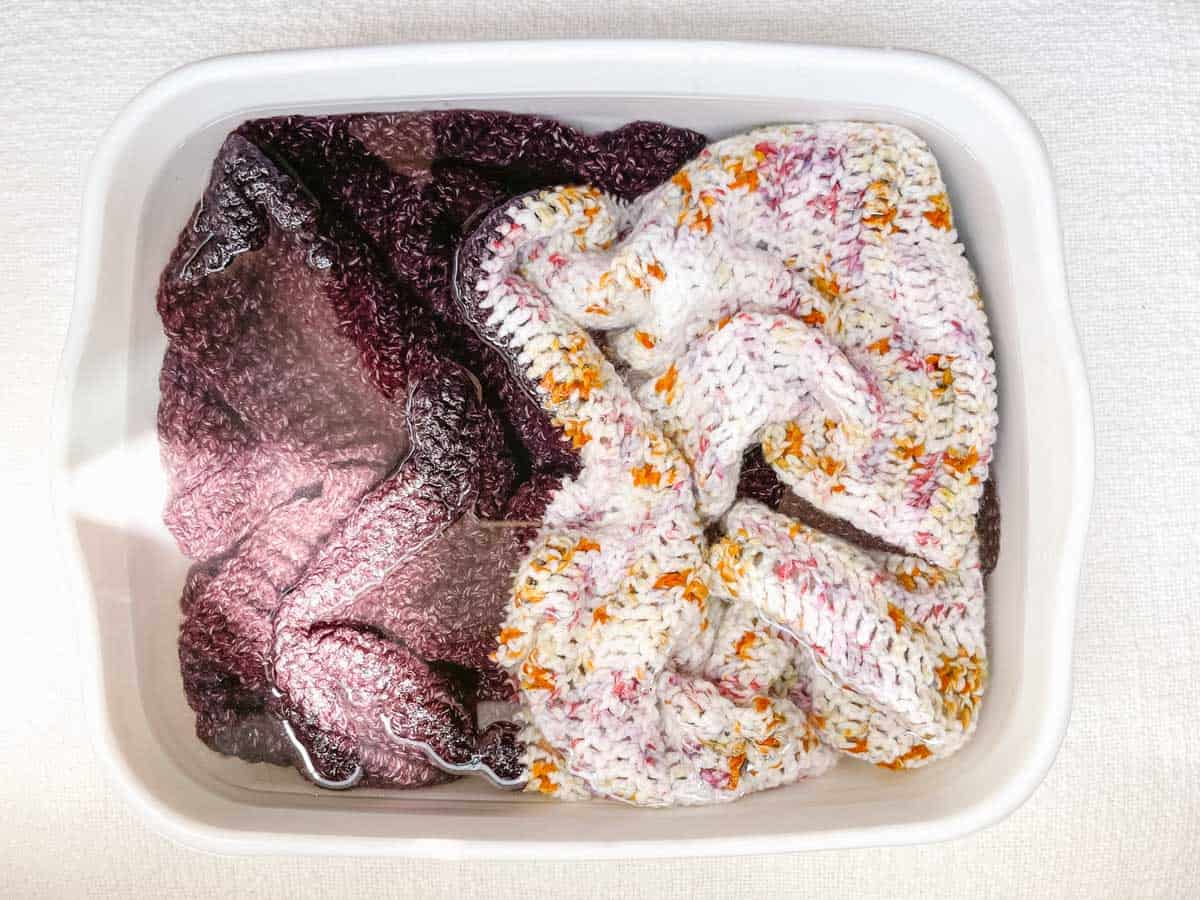 Blocking might be optional when using an acrylic or polyester yarn that's already soft. If your stitches are quite even and you're happy with the look of your fabric, skip it and go yarn shopping instead!
Blocking is especially useful for crochet that requires shaping and or with lace stitch patterns. If your crochet project is curling up, blocking can help to flatten it out and give it the desired shape.
Any crocheting can benefit from a good block. However, it'll have the biggest impact on projects made with natural fibers, such as wool and cotton.
Let's look at some types of crocheting that you almost always want to block.
If you're looking for a fuss-free alternative, consider using crochet blockers. These handy "combs" combine multiple pins in one tool so you don't have to fiddle with individual T-pins.
Pro Tip: Some crocheters choose to wet the project and remove it quickly without soaking it. This method can work too, as long as the fibers are moist enough to stretch.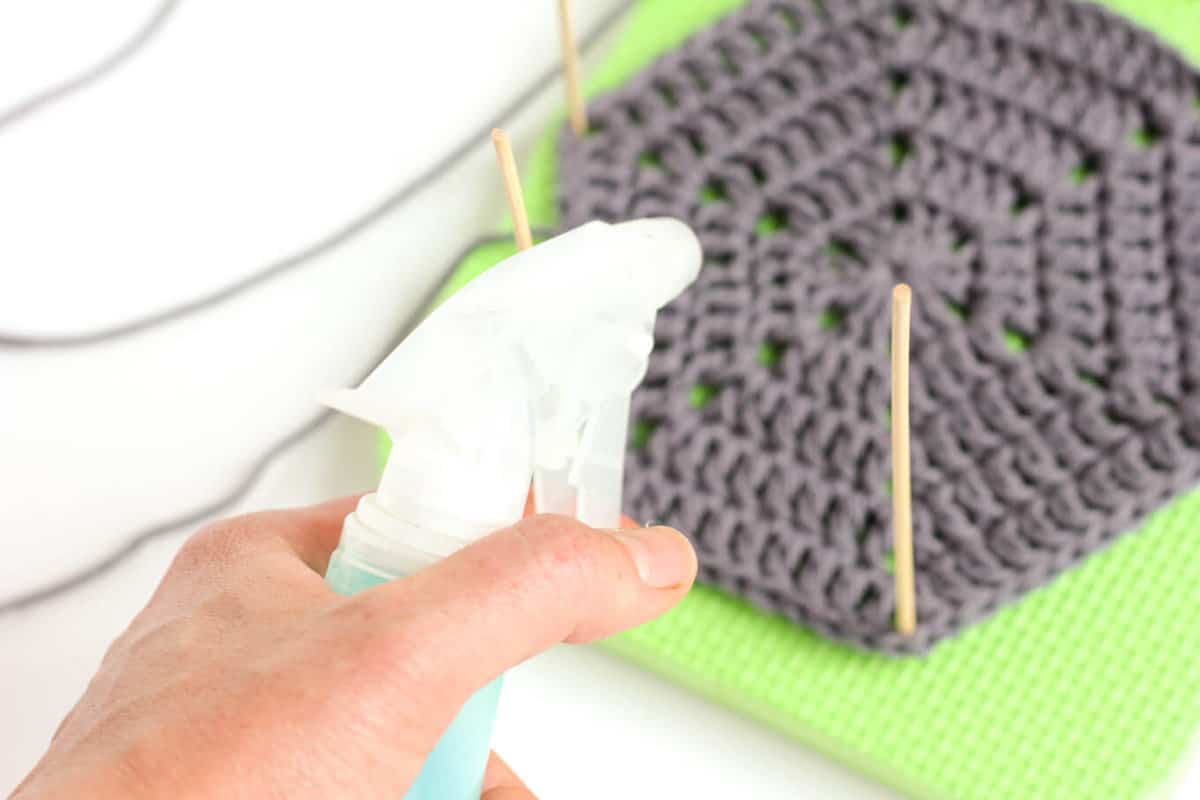 Note: Spray blocking is not as effective on synthetic fibers like acrylic, polyester, chenille, velour, or novelty yarns.
Step 2. Mark the measurements for the finished object on your foam pad.
Step 3. Gently insert the wooden sticks at the appropriate places for the size of your crocheted piece. If you are blocking something with longer edges (like this boho flower headband pattern), place a skewer every 1-1.5" along the edge so it can dry as straight as possible.
Take care to insert the sticks straight up and down and not at an angle.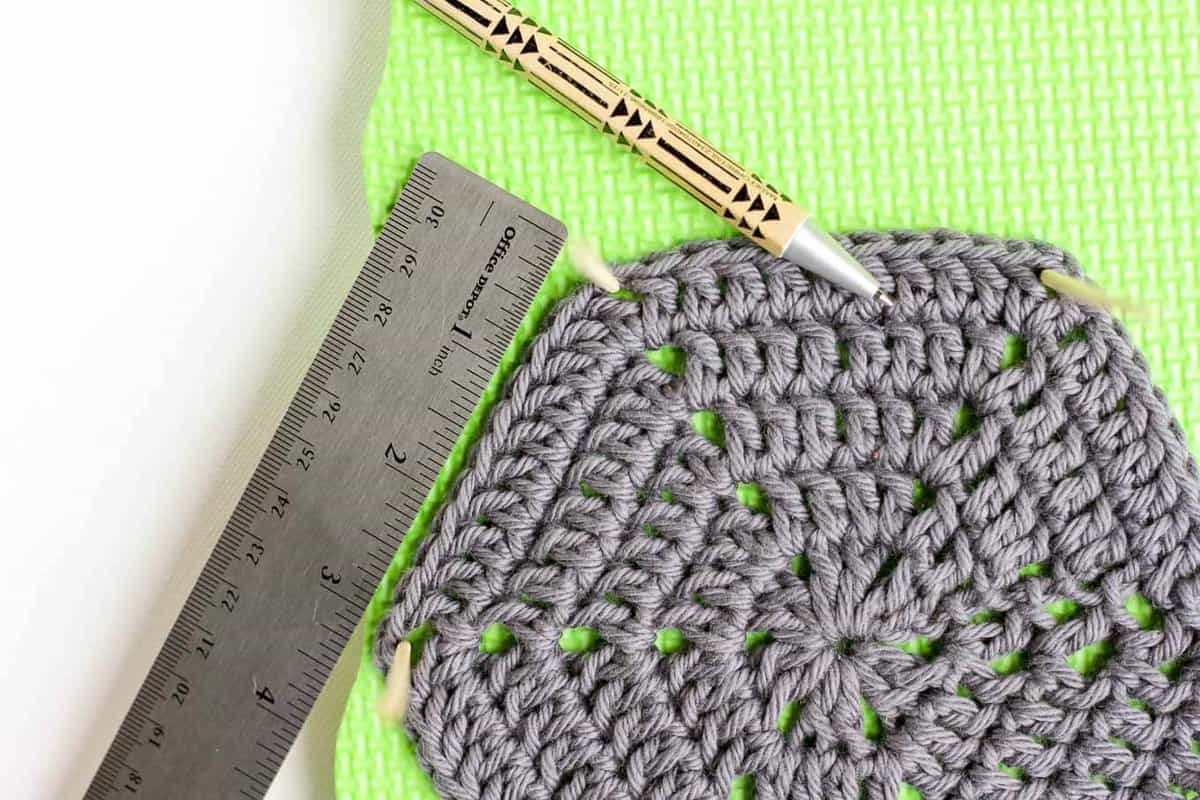 Step 4. Carefully slide one crocheted motif onto the sticks. Spray or steam block it.
Step 5. Stack a few more hexagons, squares, or patches on your homemade blocking board, spraying or steaming each as you go. Set the blocking board where the crocheted pieces will easily dry, like an open window in the shade.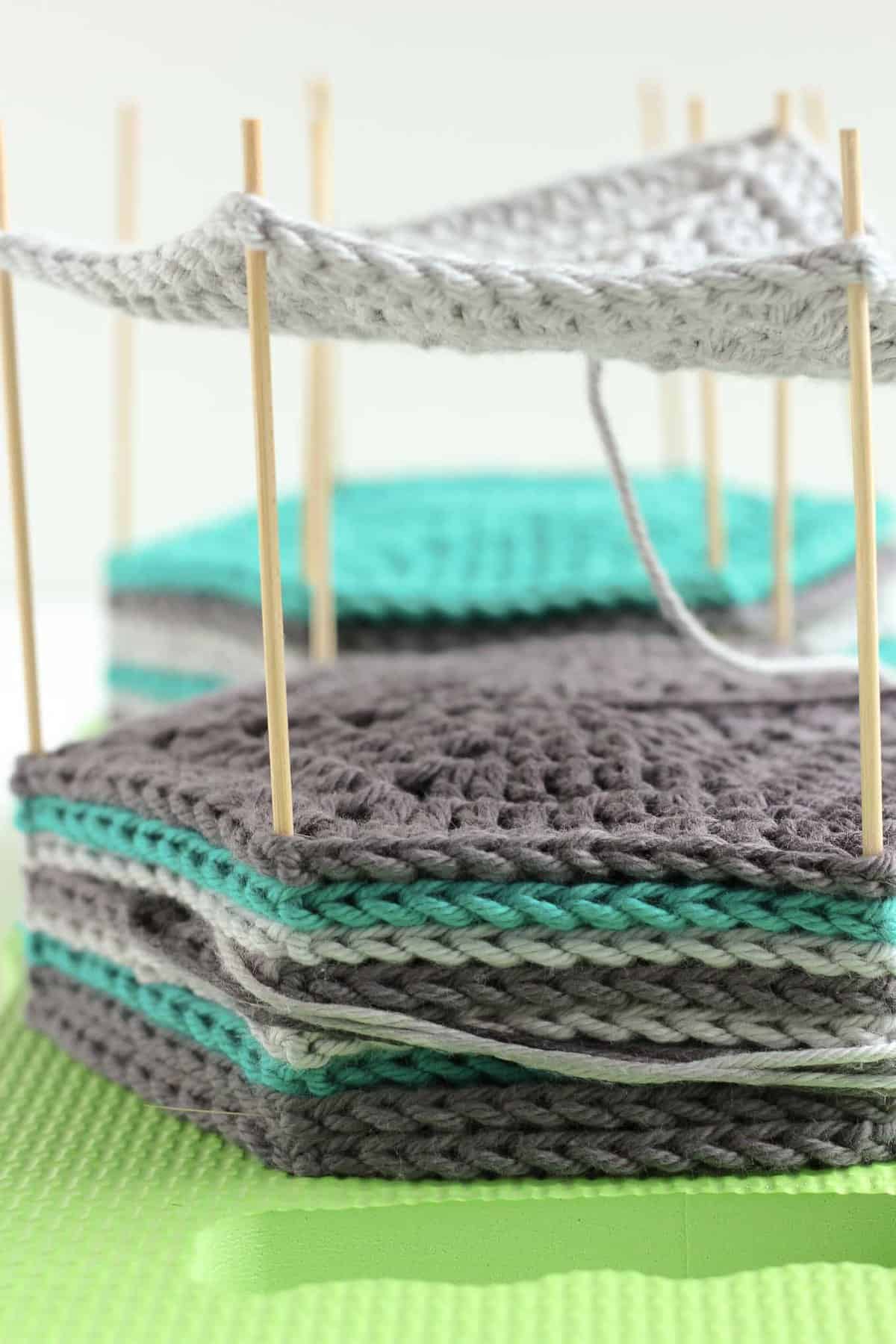 Step 6. Once you're finished, remove the wooden sticks and your DIY blocking board will be ready for your next project.
After wet or spray blocking, you can lay your project flat on a large sheet instead and skip the step of pinning it down. Just make sure to let the yarn dry completely before moving it.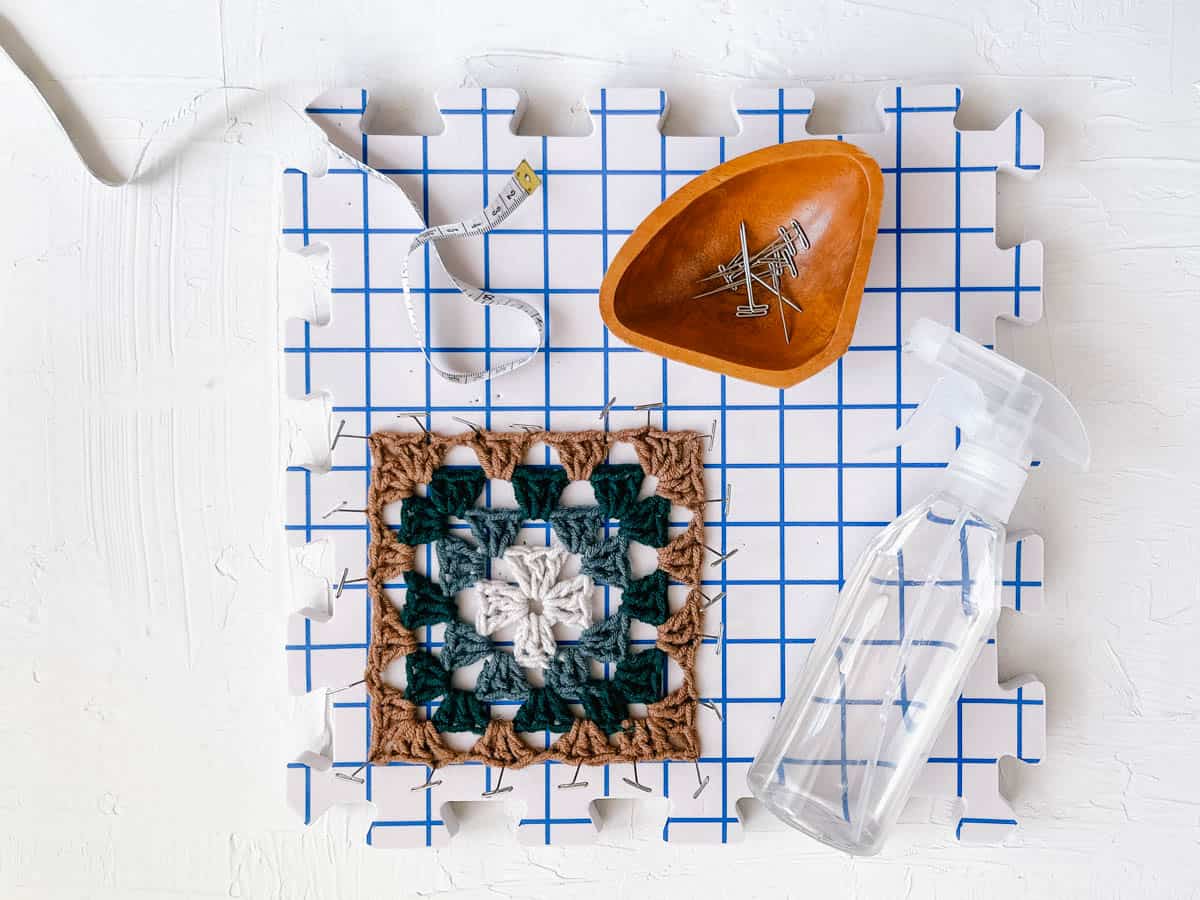 Pro Tip: One way to ensure your motifs are all blocked to the same size is to stack them on skewers, as pictured above. Wet or spray block each before layering them, and leave space between them for ventilation.
Another benefit of blocking before joining pieces is that sometimes your seam will end up tighter than your blocked fabric. If you block your pieces first, you'll likely avoid tension issues like this.
Blocking mats look like puzzle pieces and often come with a grid or lines printed on them to assist with measuring and achieving straight edges. You can also make your own small DIY crochet blocking board with a knee pad from the dollar store.
FAQs About Blocking Crochet