Are you ready to dive into the glorious world of crochet granny square patterns? In this complete guide to grannies, I share my favorite unique crochet granny square patterns. Plus, you'll learn my top tips for crocheting your best squares.
So whether you're looking for a beginner pattern or fun granny squares to mix things up, I've got you covered.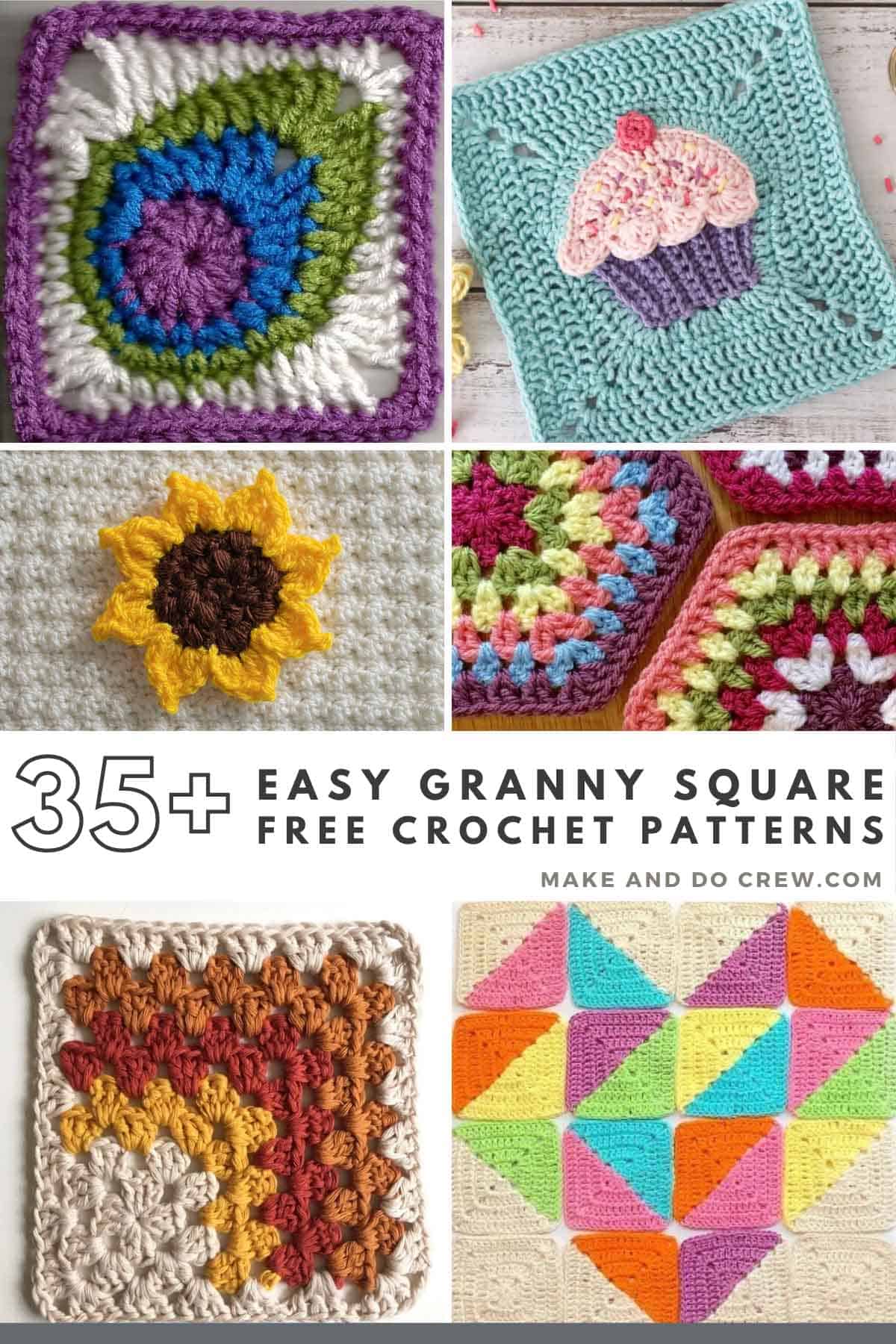 Jump to: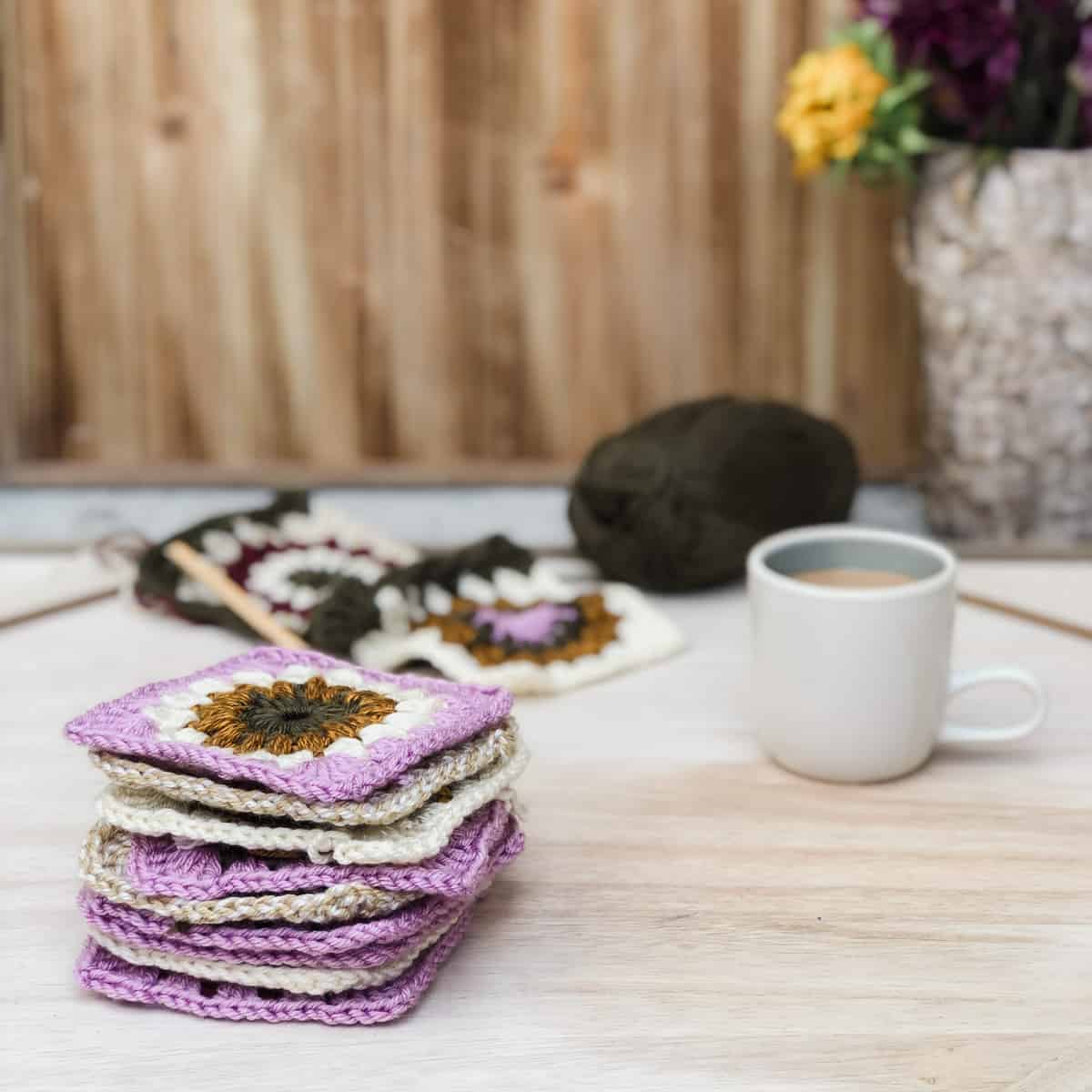 Granny Square Patterns for Beginners
The traditional granny square pattern is a great crochet project for beginners. Because each cluster of double crochet is worked into a space in the previous round, it's an extremely easy pattern to memorize.
If you're just learning how to crochet though, you can still experiment with many of the unique granny squares below. Check out the section of Easy Patterns for Beginners below for the best squares to start with if you're new to crochet.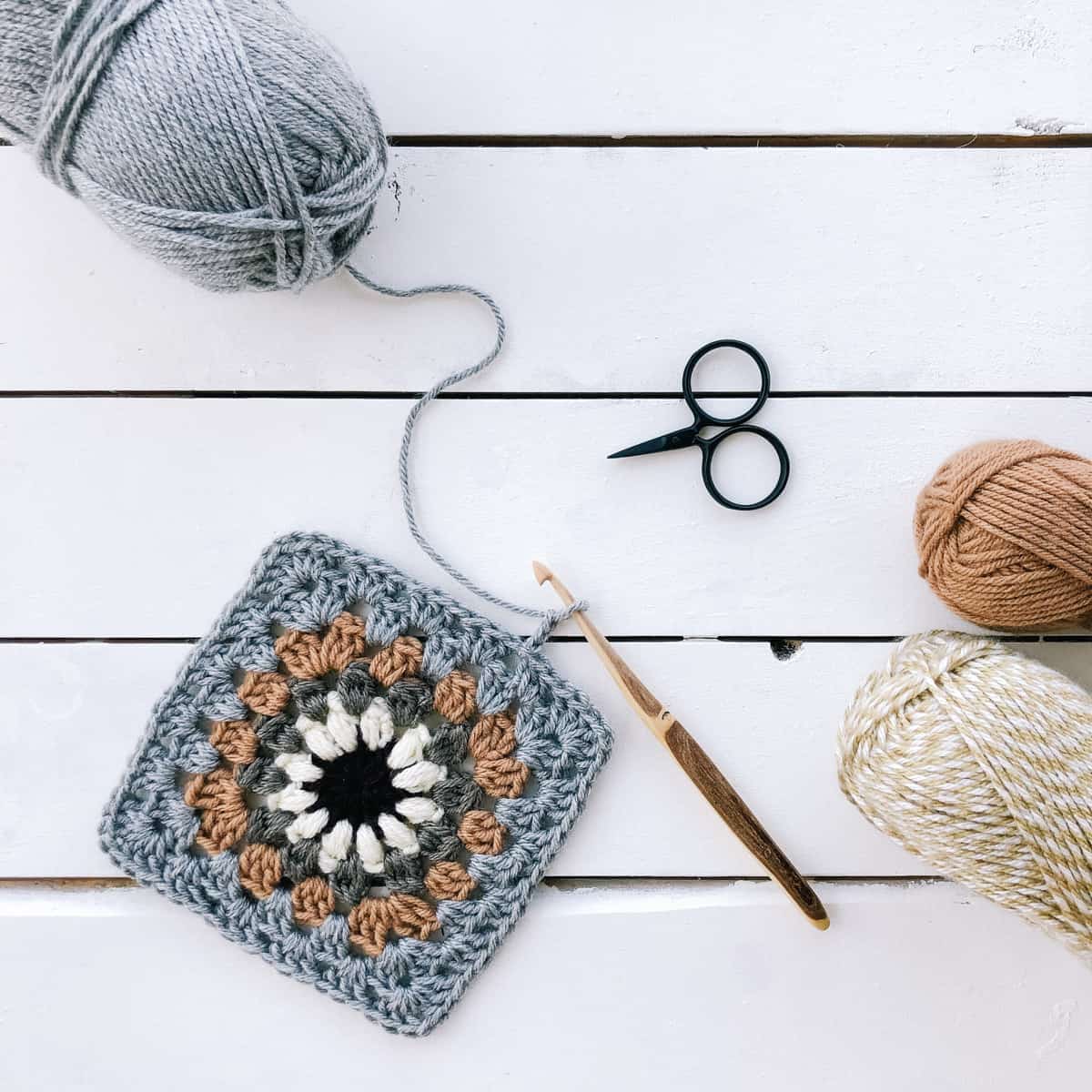 What Can You Make With a Granny Square?
Part of the reason you'll find so many crochet projects made with granny squares is that they're a super versatile motif!
You can use granny squares to crochet bags, sweaters, blankets, cardigans, bucket hats and so much more. You can even use the granny stitch to crochet a hexagon cardigan.
You might also fall in love with these free patterns: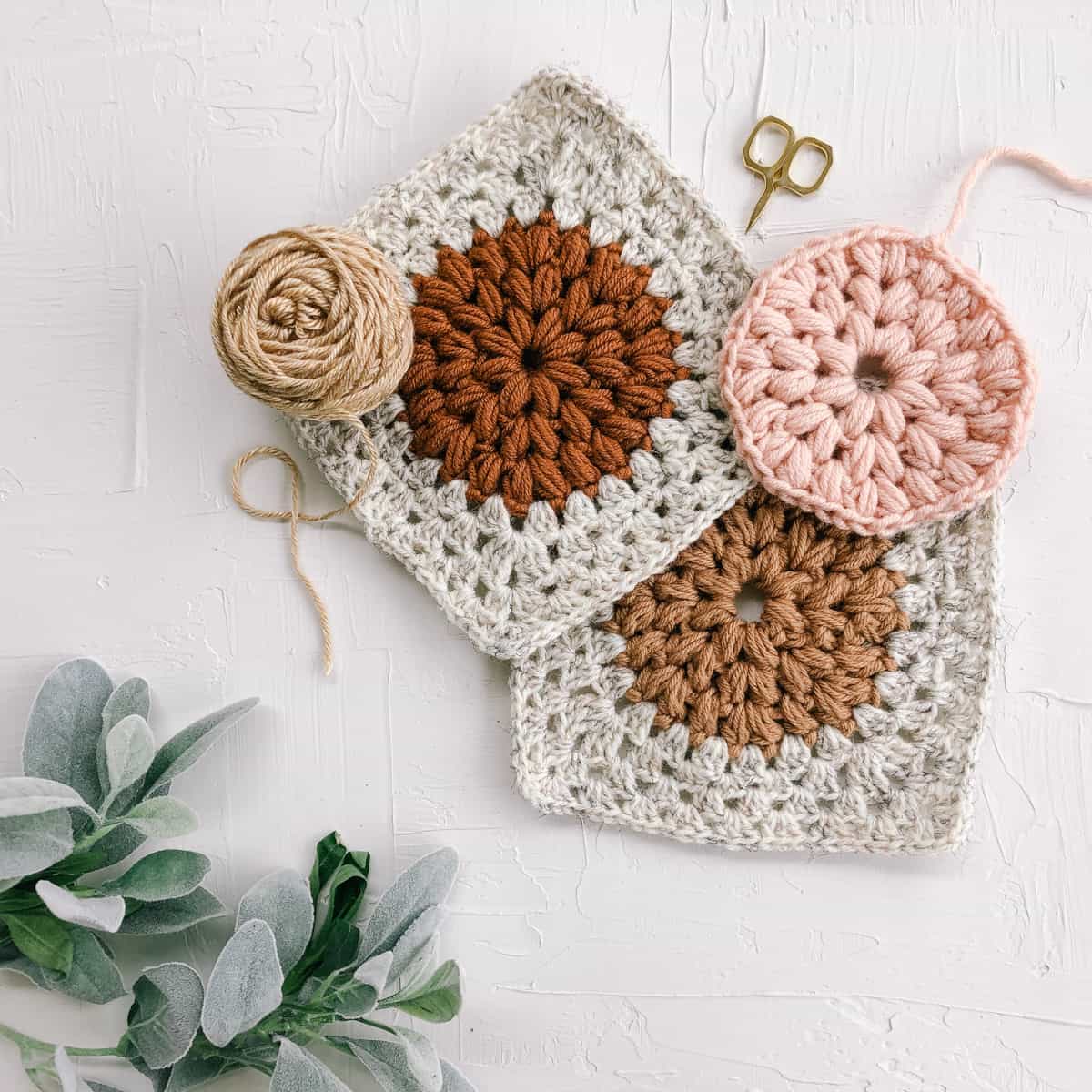 Related: How to Shop Your Stash: The Best Patterns for Using the Yarn You Have
Free Crochet Granny Square Patterns
The following is a collection of my favorite free granny square patterns to crochet. Whether you're looking for easy patterns or more unique granny square variations, you'll find something to try here!
Easy Patterns for Beginners
If you're just learning how to crochet, the following simple granny square patterns are a great place to start. Each uses easy crochet skills like double crochet (dc) and slip stitching (sl st) to create unique designs.
Sunburst Granny Squares
The sunburst granny square is a classic in its own right. Use specific colors for the center and "petals" to create a floral look. Or simply grab your favorite scraps and make beautiful granny squares filled with texture and charm.
Sunflower Granny Squares
Create a garden of sunflower grannies using yellow scrap yarn that you have lying around. The sunflower is a symbol of loyalty, adoration, and longevity, so it makes a wonderful gift for loved ones and friends.
Fun + Unique Granny Squares
Looking for something different? You'll love these unusual granny square patterns that feature everything from cupcakes to pizza to peacock feathers.
Puff + Popcorn Stitch Granny Squares
Add texture and extra squish to your grannies with puff stitches and popcorn stitches.
Modern Granny Squares
Modern granny square patterns are the perfect combination of a classic crochet technique with a contemporary twist.
Fancy Granny Squares
Would you like to take your granny square pattern to the next level? Once you've mastered the basic square, these unique patterns will help you expand your crochet skills.
Floral Granny Squares
Use several of these flower granny square patterns to create your own handmade garden! Choose between peonies, roses, and vintage fall patterns based on the vibe you're going for.
Hexagon Granny Square
One of the most fun and versatile patterns, in my opinion. You can't go wrong with a granny hexagon, whether it's classic, geometric, or modern. Transform your scrap yarn into afghans, pillows, and my personal favorite, hexagon crochet afghans.
Borders, Blocking, and Other Granny Square FAQs