Add a handmade accompaniment to your purchased gifts with this modern crochet trivet made from rope!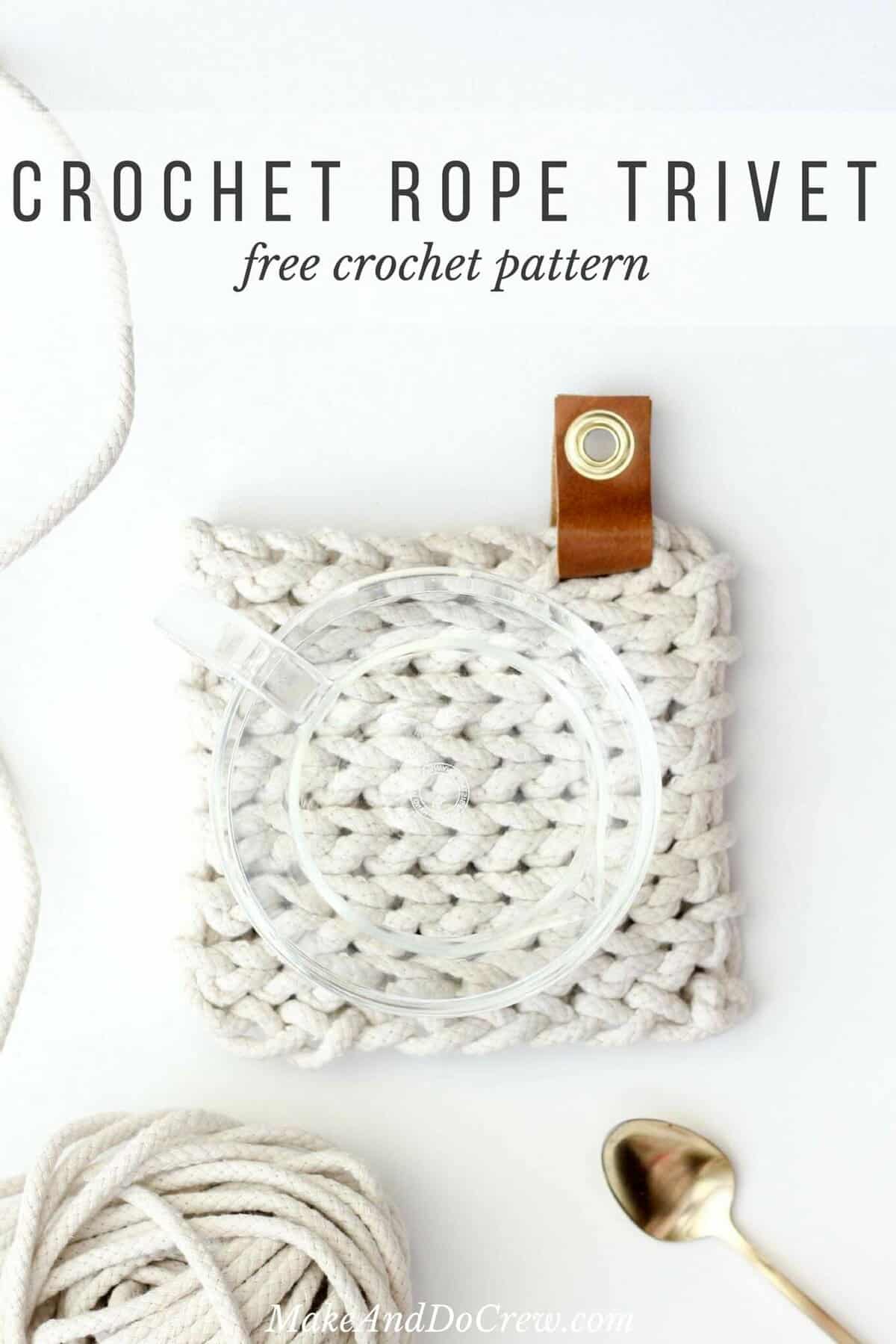 What I'm about to tell you with undoubtably make you think I'm either:
a. a procrastinator
b. lazy
c. so freaking smart
So here goes: I started my Christmas shopping at approximately 11:04pm last night (from bed) and finished it at approximately 11:37pm (from bed). Without my wallet. While drinking tea and watching Jimmy Fallon.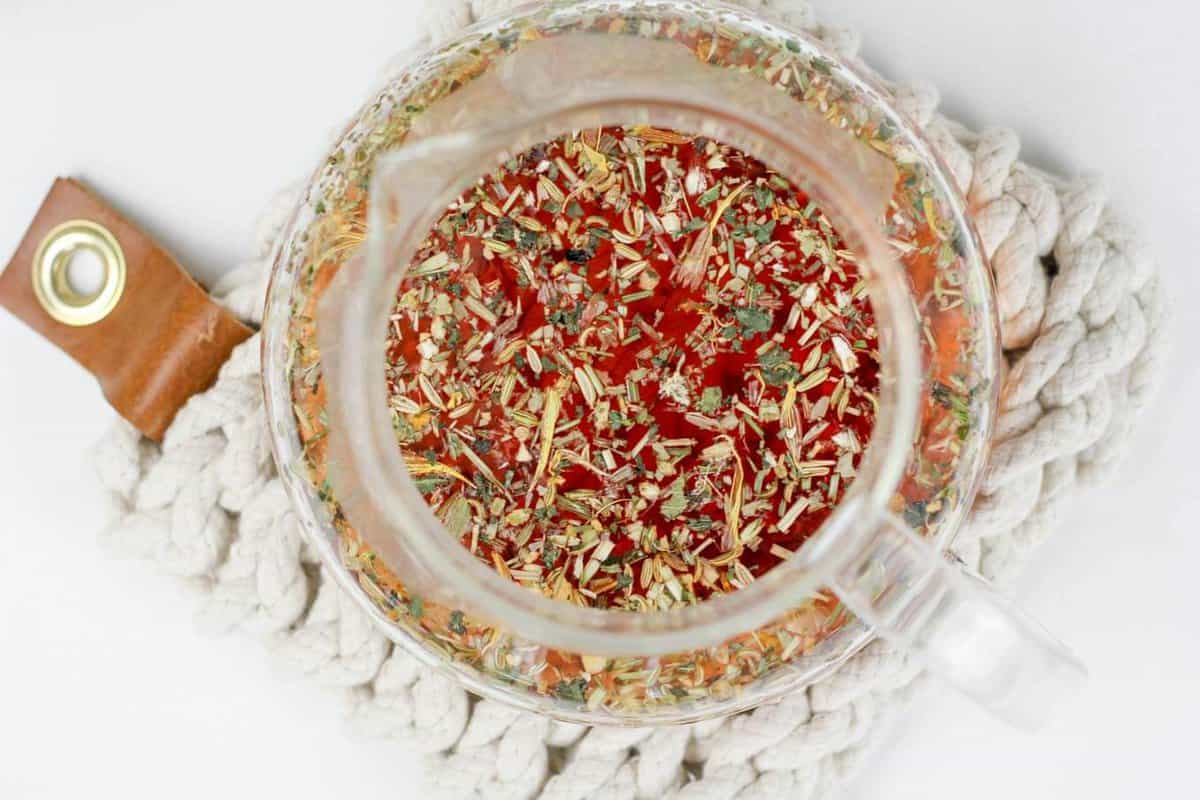 The fact is, I have been totally flattened by the stomach flu this past week. Even if I wanted to leave my house to go shopping, the Center for Disease control wouldn't have allowed it. 🙂
Really though, with two young kids at home, shopping online for EVERYTHING protects my last shreds of sanity. I also like that doing so allows me to support some fantastic small businesses that I would have no access to if it weren't for their online shops.
I got this modern kettle and teapot from a small company in Olympia called Espresso Parts. They're doing good stuff in the world and I'm proud to send my dollars their way in exchange for some super awesome, total yuppie coffee and tea gear.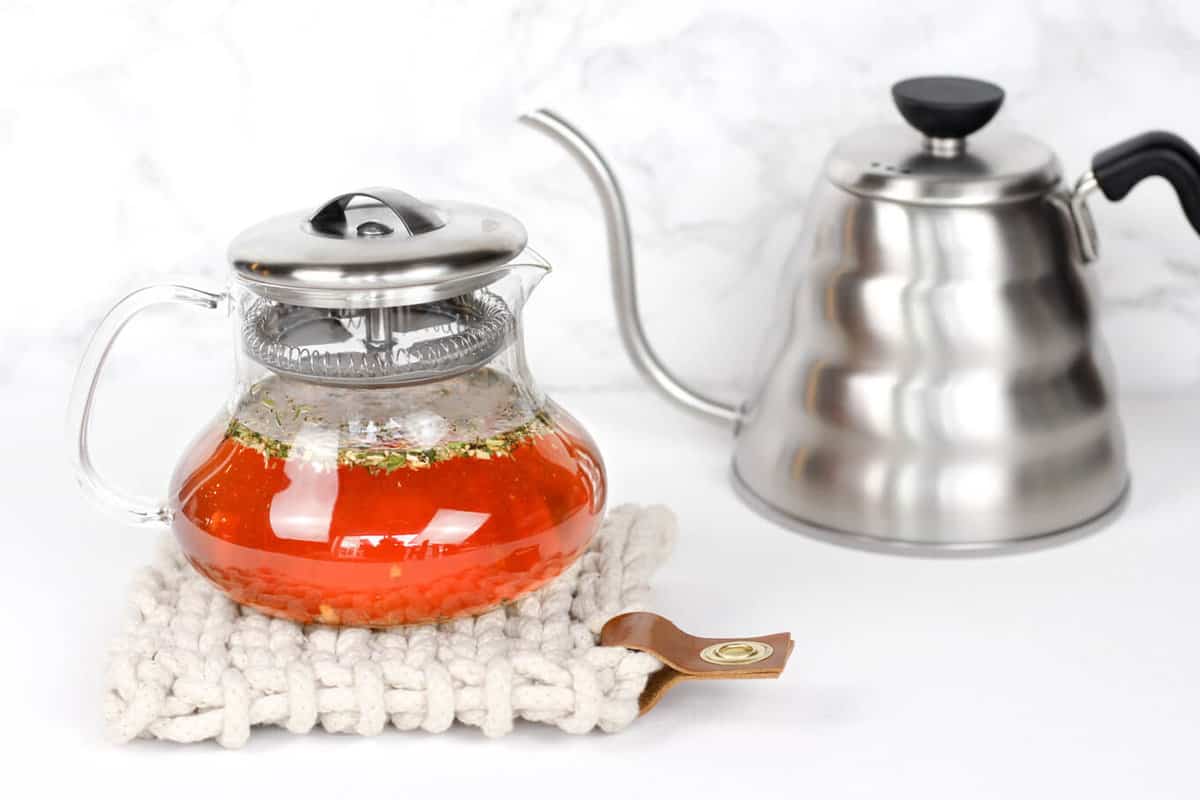 Plus, when I wanted to buy a gift for my husband last night without him seeing the purchase immediatly appear on our credit card, I went stealth Santa on him and used the balance in my PayPal account. Now he has no idea that I actually remembered to buy him a gift!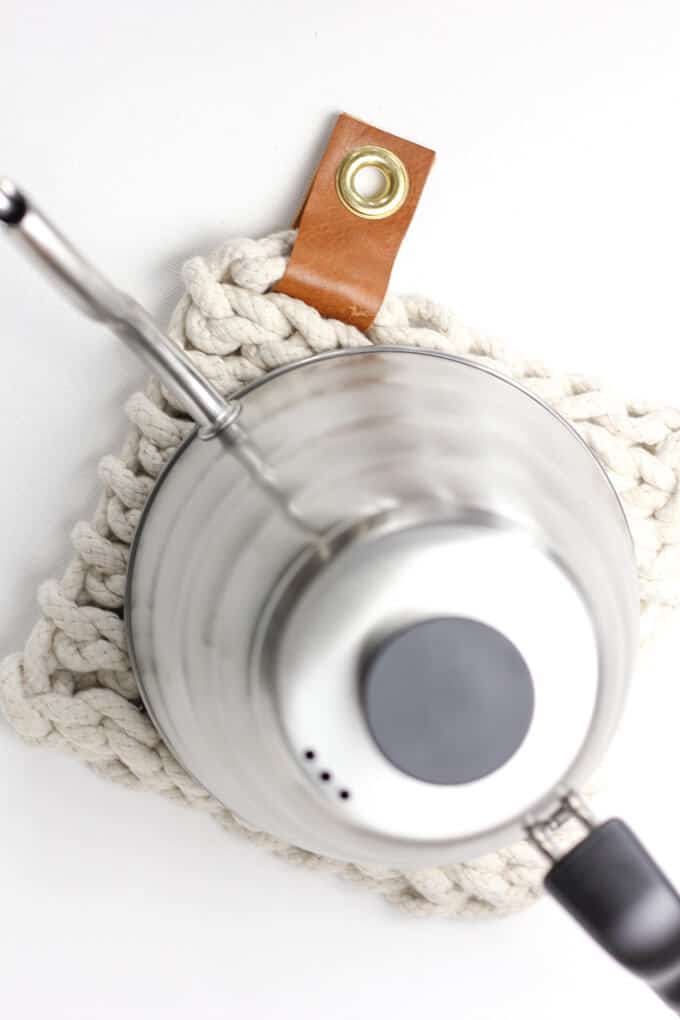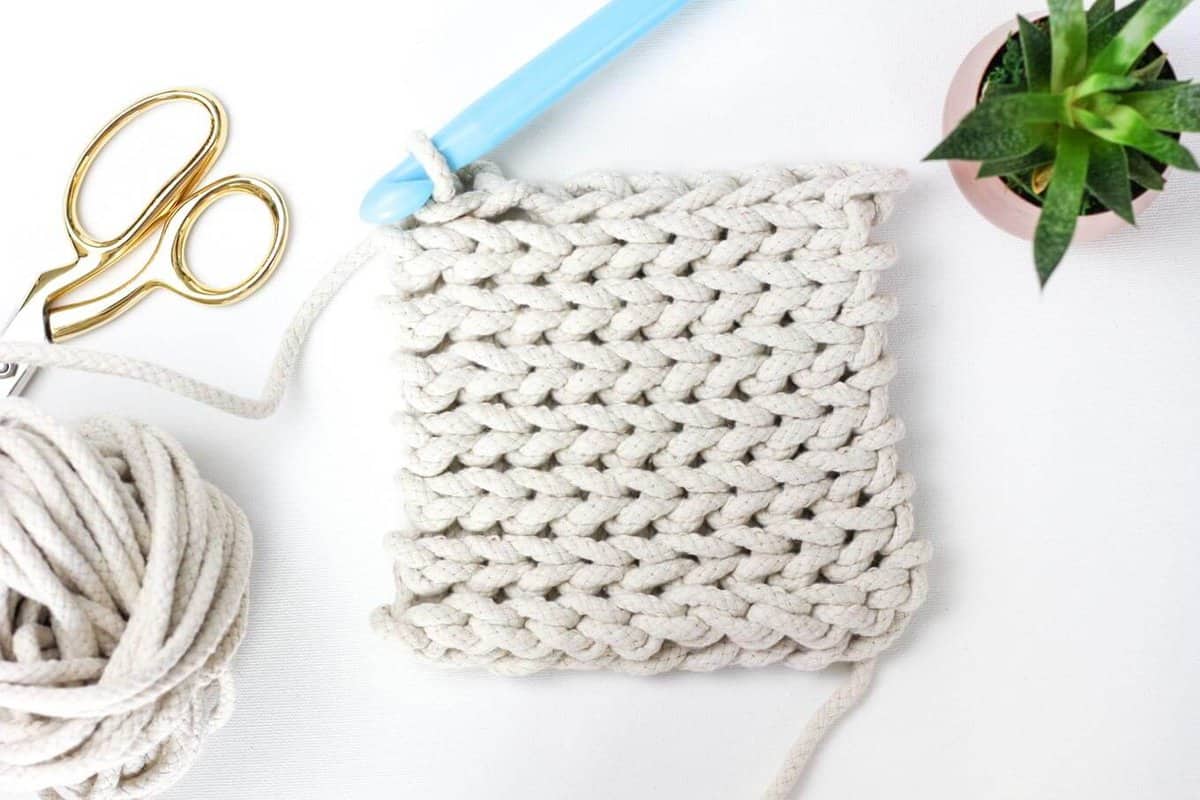 So all I have to do now is wait for the packages to roll in and make a few handmade gifts to go along with my purchases. This crochet trivet is as useful and functional as what it is made from--clothesline! I've wanted to try crocheting with rope ever since I saw those amazing rope "doily" rugs that were super popular on Pinterest a few years ago.
I'll tell you what, wrestling some rope with a crochet hook is probably the closest you'll come to a cardio workout while sitting on the couch, but the resulting texture is so gorgeous that it's totally worth the effort.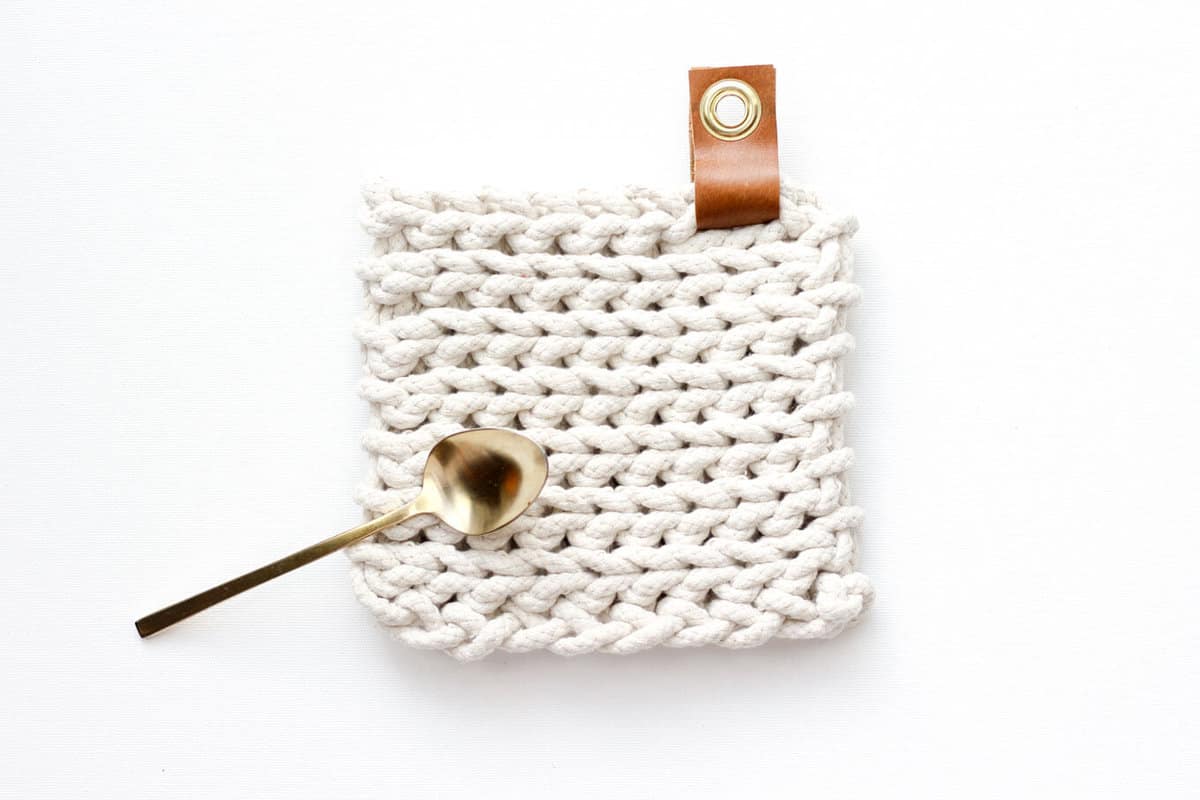 This crochet trivet pattern is the kind of thing you can batch create really easily, making them a lovely stocking stuffers for all the cooks in your life or hostess gifts to keep on hand year round.
More Patterns for Your Kitchen
If you love making functional projects you can put to use around your house, you'll love these free crochet patterns!
Crochet Trivet - Free Crochet Pattern Using Rope
Add this pattern to your Ravelry favorites here.
Measurements:
Approximately 6.5"x6.5" (not including leather hook)
Supplies:
• Approximately 50' of clothesline (I used size #7, which is 7/32" thick)
• Size S crochet hook
• Gold grommet (I used size 2, with an inside diameter of ⅜")
• 5"x1.25" scrap of leather (Try using a thrifted jacket or handbag!)
• Hammer
• Leather punch or utility knife
Abbreviations:
Ch - chain
Sl st - Slip stitch
St st blo - slip stitch through the back loop only (the loop farthest from you)
Sk - skip
Notes:
• You can customize the size of your trivet by chaining as many stitches as you'd like to begin. Chain 2 extra beyond the width you desire. One will be lost to the turning chain and one (the very first chain) will be removed to make a cleaner edge.
• I preferred the look of flipping my chain over and working into the bottom loops of it. (It sort of looks like a series of upside down pretzels in that case and I worked what would be the bottom of the pretzels.) Experiment with what looks best to you.
To Crochet the Trivet:
Tie a slip knot on your hook, leaving approximately a 9" tail. Ch 11.
Row 1: Sl st in second ch from the hook and in next 8 ch; turn. (9 sl st)
Row 2: Ch 1, sl st blo in each of next 9 sl st; turn. (9 sl st)
Repeat Row 2 until piece is almost square. When one additional row is needed to make piece square, complete Row 3 to create hole for leather tag.
Row 3: Ch 1, sl st blo in each of next 6 sl st, sk next 2 sl st, ch 2, sl st blo in last st; turn. (9 sts)
Finishing:
Cut rope, leaving a 9" tail. Weave the tail through the loops of the turning chains as pictured below and tucking it between two rows at the bottom of the trivet. Untie the slip knot from the first chain stitch at the beginning of the project and remove the first chain to create a cleaner edge at the bottom. Weave this tail through the turning chains on the other side of the trivet.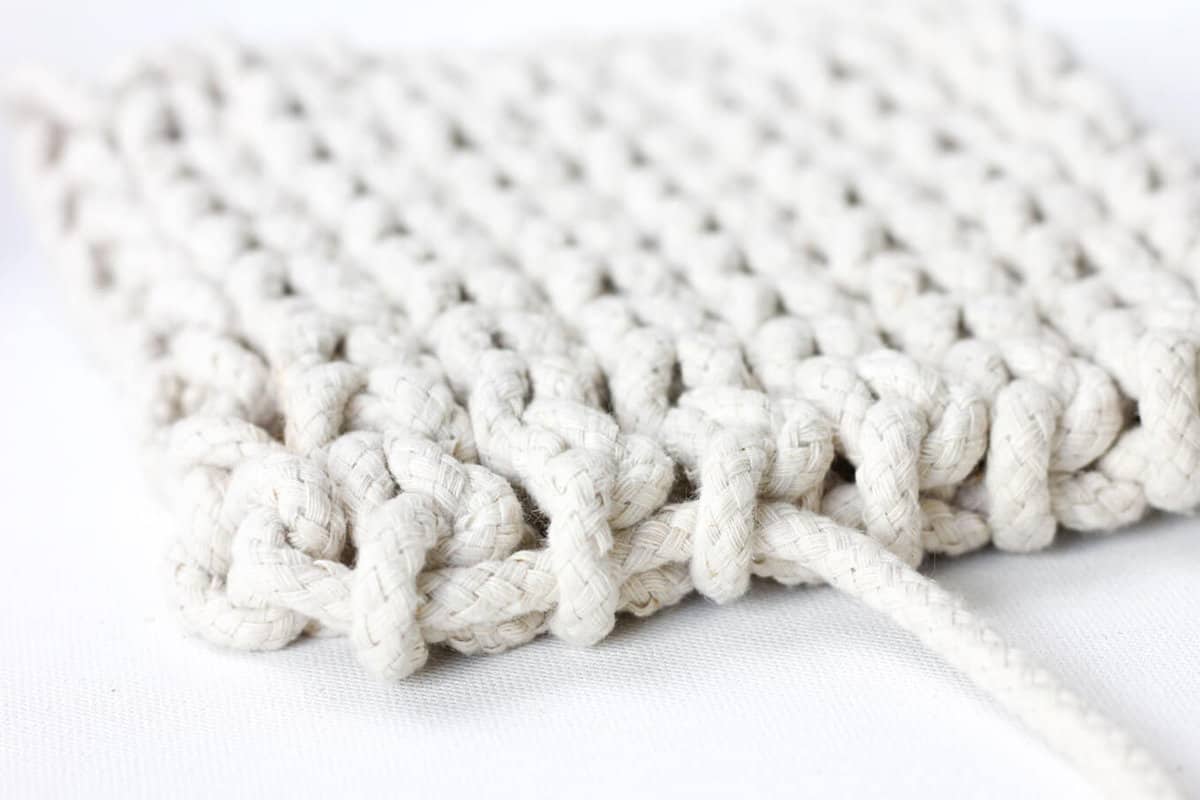 Adding Leather Tag and Grommet:
1. Using either a leather punch or a utility knife, cut a hole at either end of your leather strip the size of your grommet opening. (My leather punch doesn't make holes this big, so I just punched several holes in a circle.)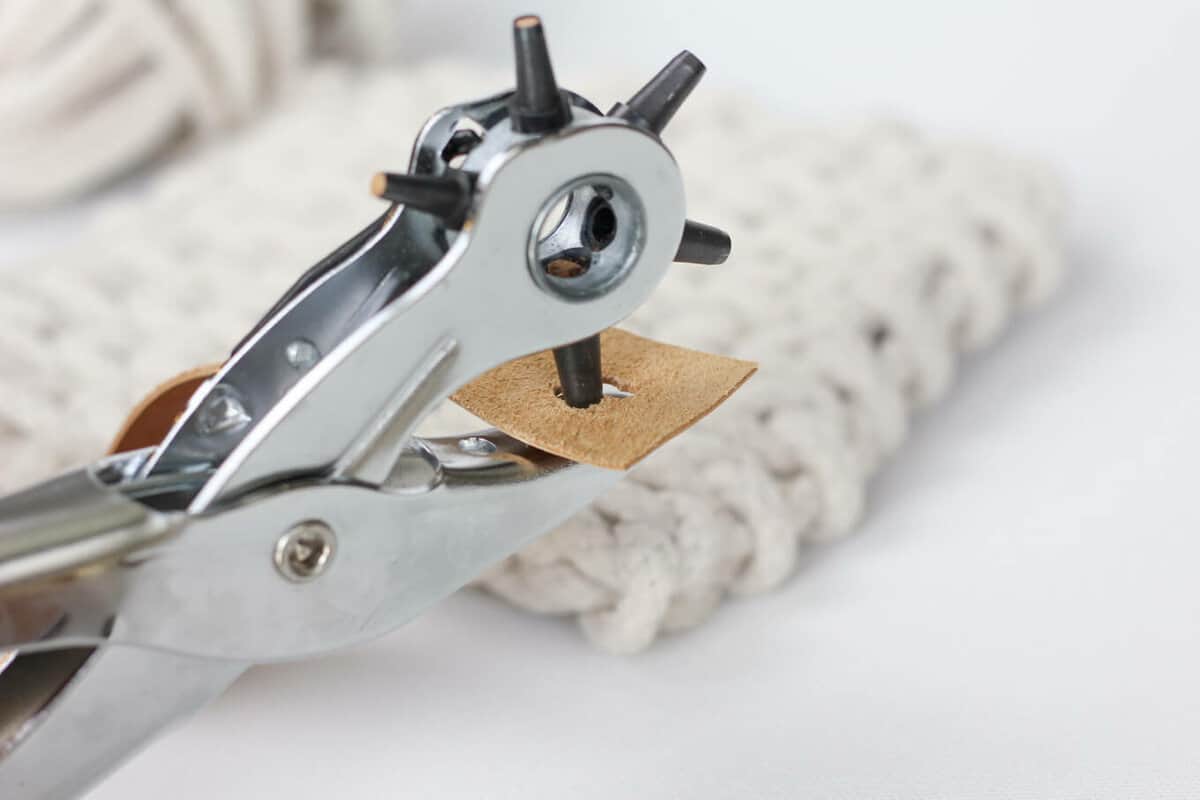 2. Thread the leather piece through the ch 2 hole you created.
3. Your grommet kit should have clear instructions on it, but in essence, here's how you'll attach your grommet. Arrange the grommet tools (which should be included in your grommet kit) as pictured below. Strike your hammer on the grommet "handle" (that little cylindrical tool) and rotate it about ¼" each time you do. You might be surprised at how hard you have to pound to get the grommet to clasp on.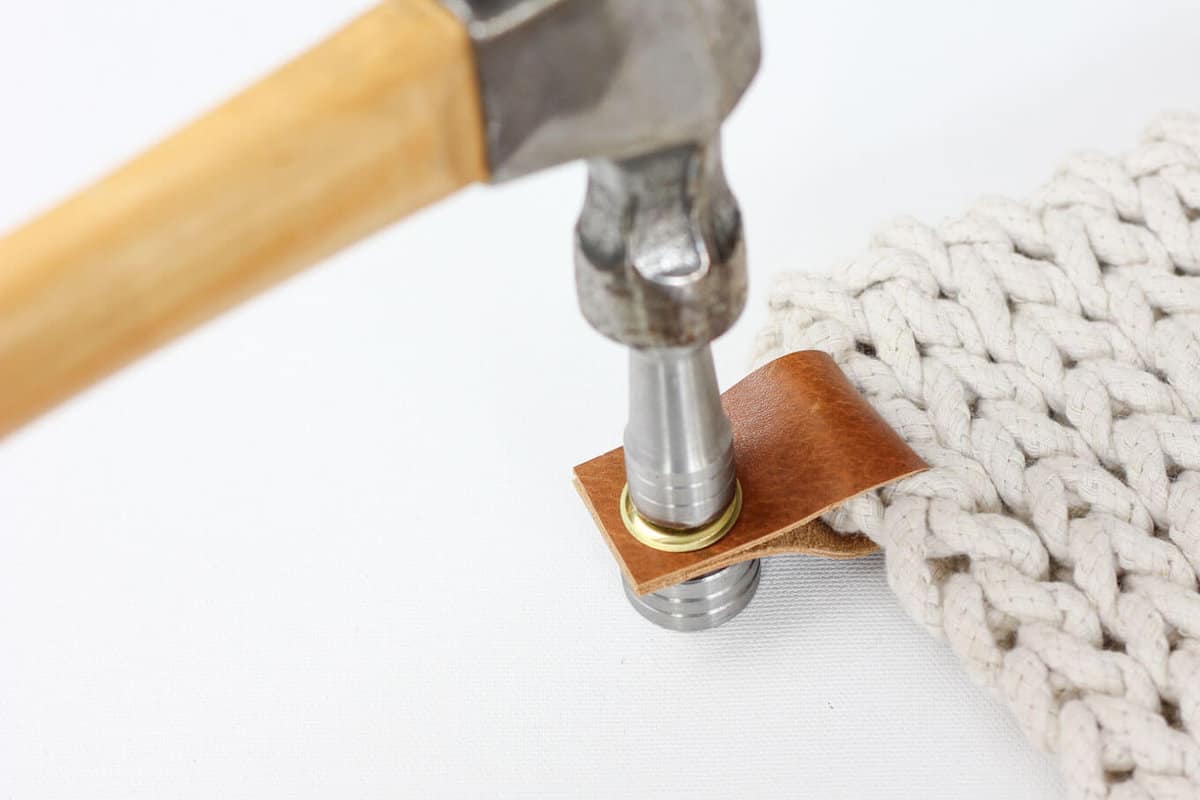 That's it! Make yourself a cup of tea, set it on your lovely new trivet and go back to shopping online for cool artisan wares!
If you're as into making utilitarian supplies look super cool modern housewares as I am, you might also like:
Dollar Store Twine + Thrifted Leather Belt - Free Crochet Basket Pattern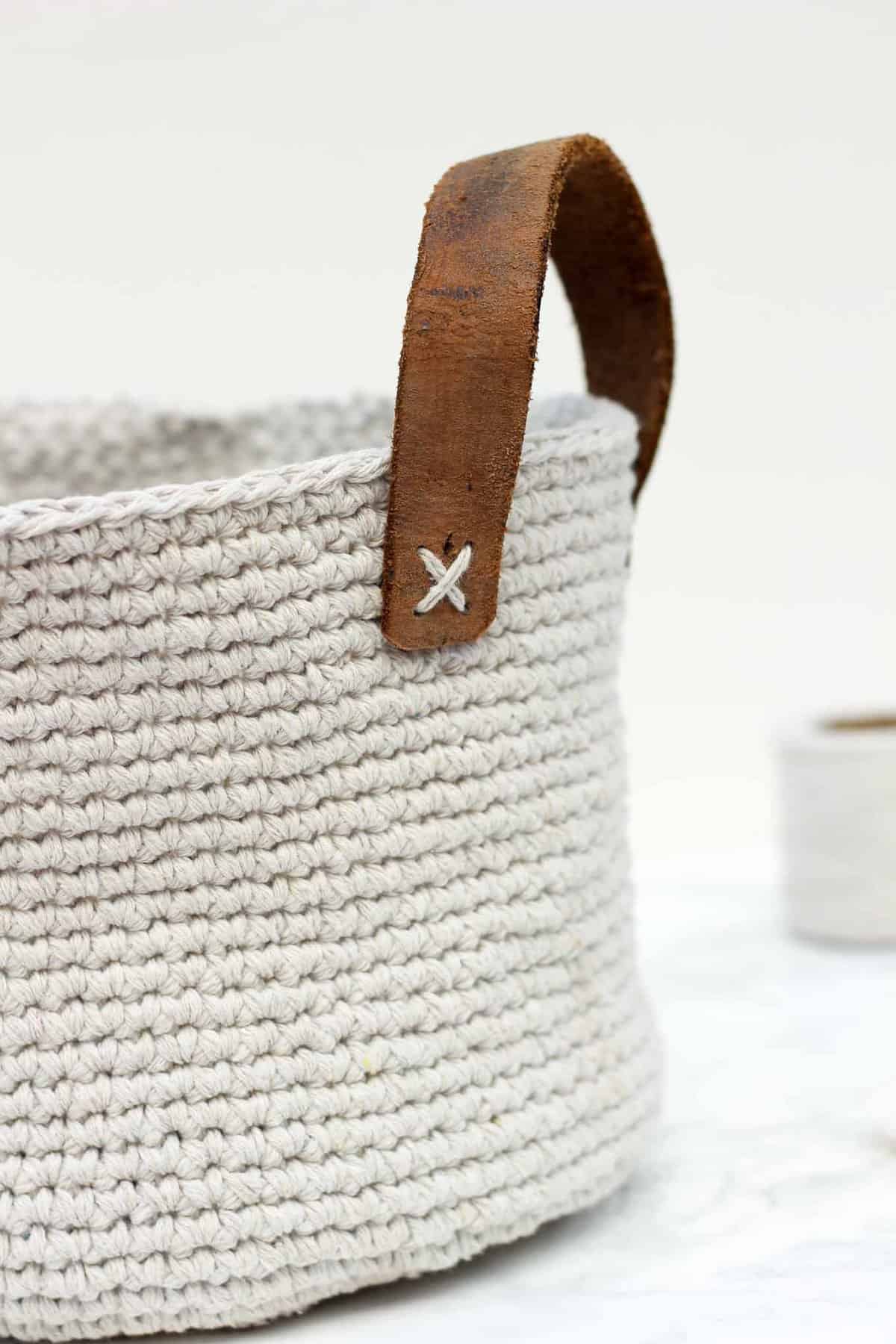 DIY Hexagon Shelves Made From Popsicle Sticks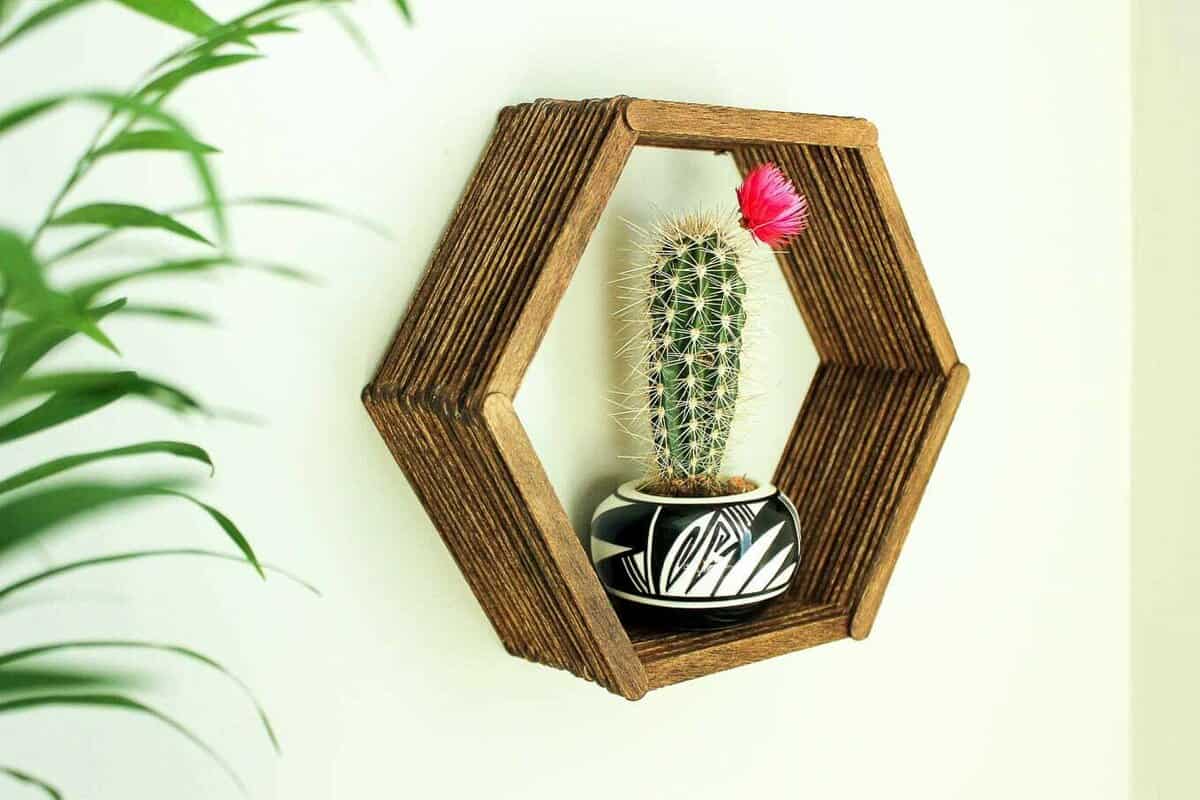 Coffee Stirrer Wall Art
I was selected for this opportunity as a member of CLEVER and the content and opinions expressed here are all my own.