Jump to: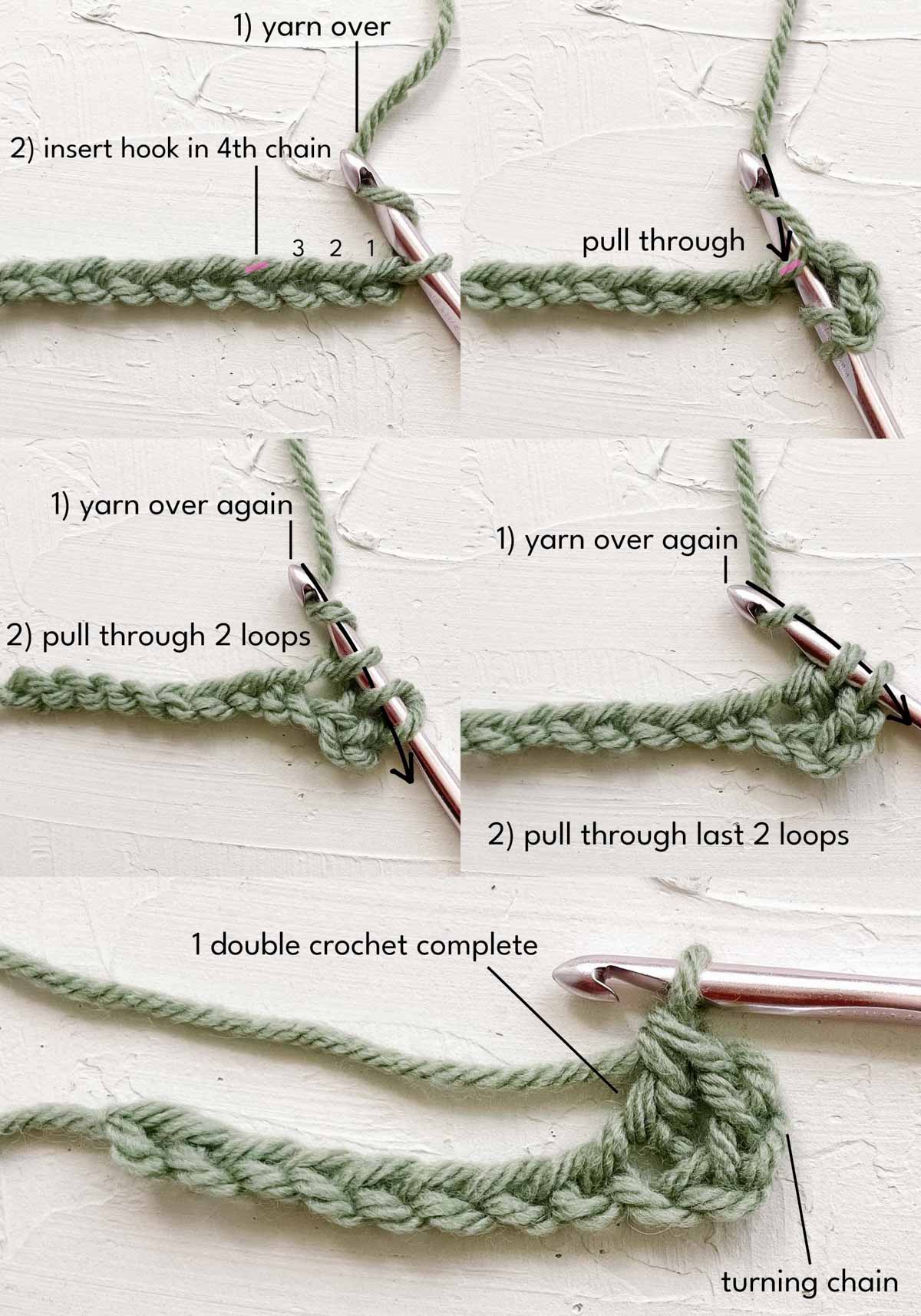 Height
Double crochet stitches are double the height of single crochet stitches (sc) and slightly taller than half-double crochet stitches (hdc).
The DC stitch is shorter than the treble crochet stitch though, making it a versatile choice for hats, afghans, baby blankets, sweaters, and sometimes, even stuffed animals.
[INSERT PIC OF HEIGHT]
How to Double Crochet in Rows
Working in rows means crocheting back and forth to create a flat piece of fabric. Here's how to make a double crochet square step-by-step.
Making a Foundation Chain
Begin by making a slip knot on your hook. Then, create a foundation chain of any length. For beginners, 12 chain stitches is a good starting point. Remember, the length of your foundation chain will determine the width of your crochet piece.
Turning Your Project
At the end of Row 1, it's time to turn your project to begin the second row of double crochet. Keep the hook in the loop and flip your work over, as if turning the page of a book. The "wrong side" is now facing you.
Note: Because double crochet fabric is reversible, the wrong side of several rows looks no different than the "right side." This is simply a distinction made in some crochet patterns to help the reader follow the instructions more easily.
Note: Joined rounds of double crochet are often worked with the right side facing throughout. Sometimes, a pattern will tell you to turn your work at the end of each round. Doing so creates a reversible fabric that looks the same on both sides.
How to Count Dc Stitches and Rows
Rows of double crochet stitches are easier to distinguish than others like the moss stitch or the Suzette stitch.
To count rows of double crochet, follow the visual line created by the base of a row of stitches. Sometimes it can be easier to count each line of holes or gaps rather than the entire stitch.