Learn how to crochet the moss stitch with this beginner-friendly video lesson. Perhaps you know the moss stitch by the name the linen stitch, the woven stitch or the granite stitch--either way, it's beautiful and easy to master!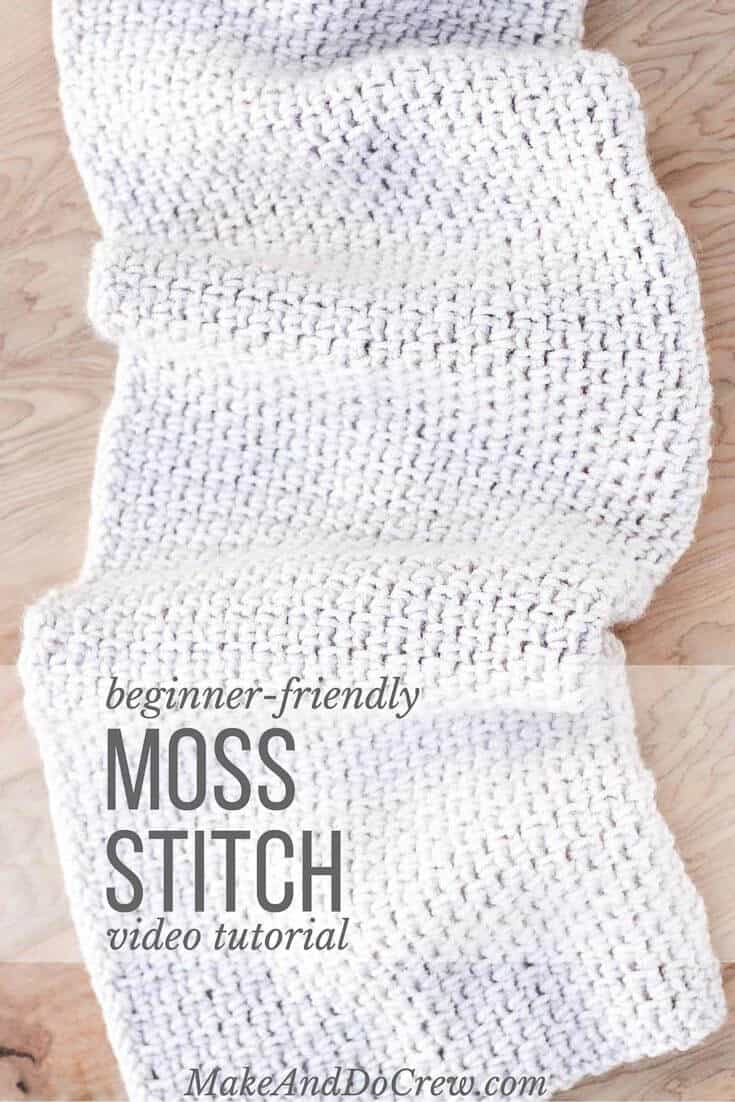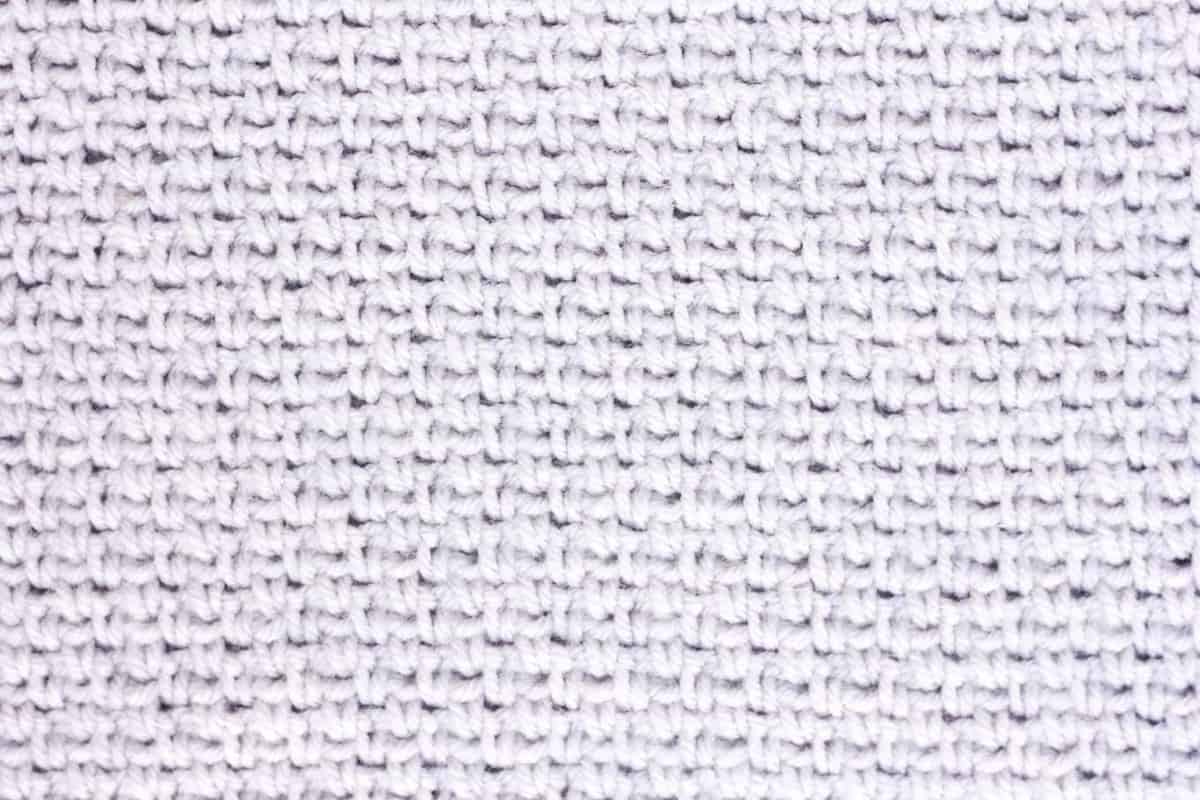 I can't imagine anyone not liking the moss stitch (raise your hands in the comments if I'm wrong about this!)
It's elegant, richly textured and so easy to do. There's no counting when you're crocheting the moss stitch, so you can really get in a rhythm and set your crochet to cruise control. Hello there, crochet stitch you can do while sipping wine and watching a movie, you're my favorite kind these days.
There are a few ways to do the moss / linen/ granite/ woven stitch, but in this video tutorial, I explain a technique for how to end each row in a way that gives the crochet "fabric" that you're creating a nice clean edge. I think this prevents your project from getting mis-shapen when it's washed, worn or played with.
Please subscribe to my hot-off-the-presses YouTube channel if you'd like to stay up to date on my free pattern video tutorials! (Hint: I have a moss stitch pattern in the works!) And please forgive me for creating a video with white yarn on a white background. Good golly. I honestly don't know what I was thinking. I'm still getting the hang of the production side of creating videos!
All scroll down if you prefer to learn with written instructions!
HOW TO CROCHET THE MOSS STITCH (AKA LINEN, WOVEN + GRANITE STITCH) WRITTEN INSTRUCTIONS
Abbreviations - US terms
ch - chain
sc - single crochet
sk - skip
sp - space
Note: the chain at the beginning of each row does not count as a stitch.
Make an even number of ch for the foundation of the moss stitch.
Row 1: 1 sc in 2nd ch from the hook, *1 ch, sk 1 ch, 1 sc in next ch; repeat from * to end; turn.
Row 2: ch 1, 1 sc in first sc, 1 sc in next ch 1 sp, *ch 1, 1 sc in next ch 1 sp; repeat from * to last sc, 1 sc in last sc; turn.
Row 3: ch 1, 1 sc in first sc, *ch 1, 1 sc in next ch 1 space; repeat from * to last 2 sc, ch 1, sk 1 sc, 1 sc in last sc; turn.
Repeat rows 2 and 3 for the pattern.
Are there any techniques or stitches you'd like to see a tutorial for? Please leave a note in the comments to share your ideas!
You might also like to learn how to crochet the super simple, but sophisticated-looking Suzette Stitch: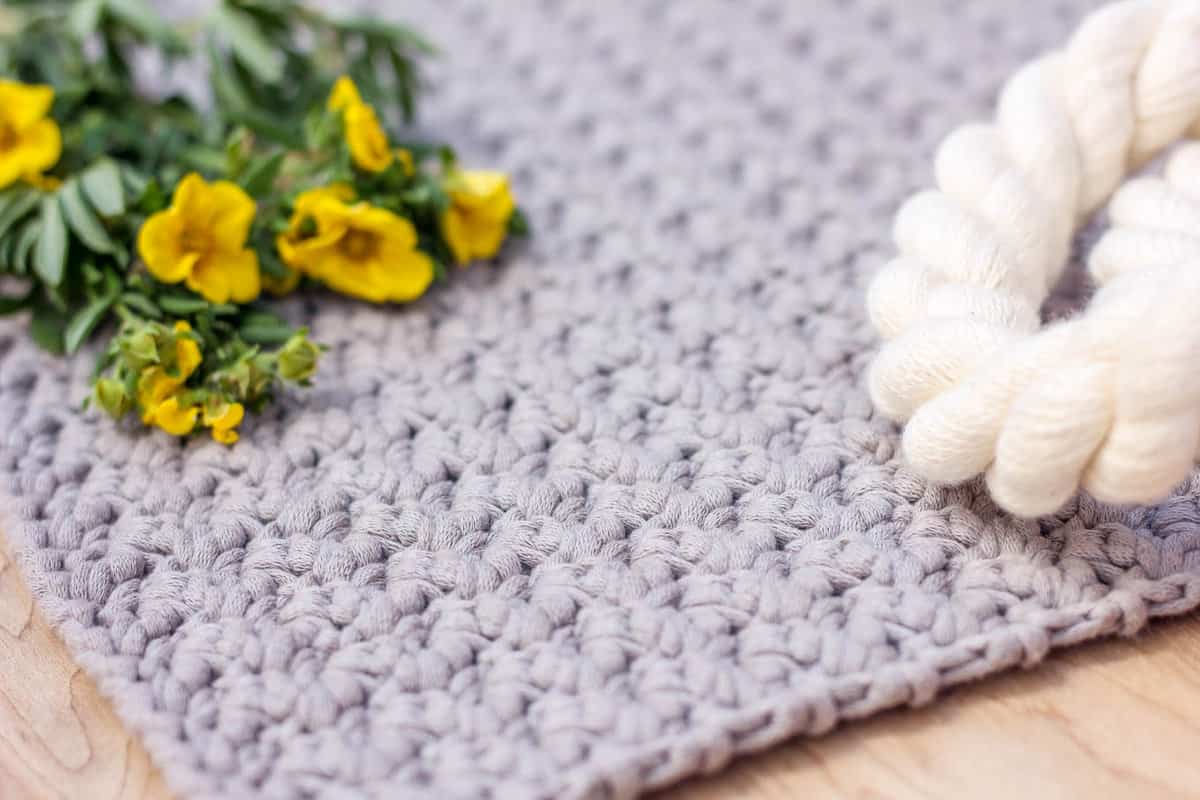 Or how to make a basic hexagon:
Or to make a $2 DIY blocking board: