Jump to:
How to Crochet a Flower for Beginners
Learning how to crochet a simple flower only takes a few minutes and is a fun way to use up scrap yarn. I bet you won't be able to stop at just one!
If you already know how to crochet flowers, jump down to the free patterns below.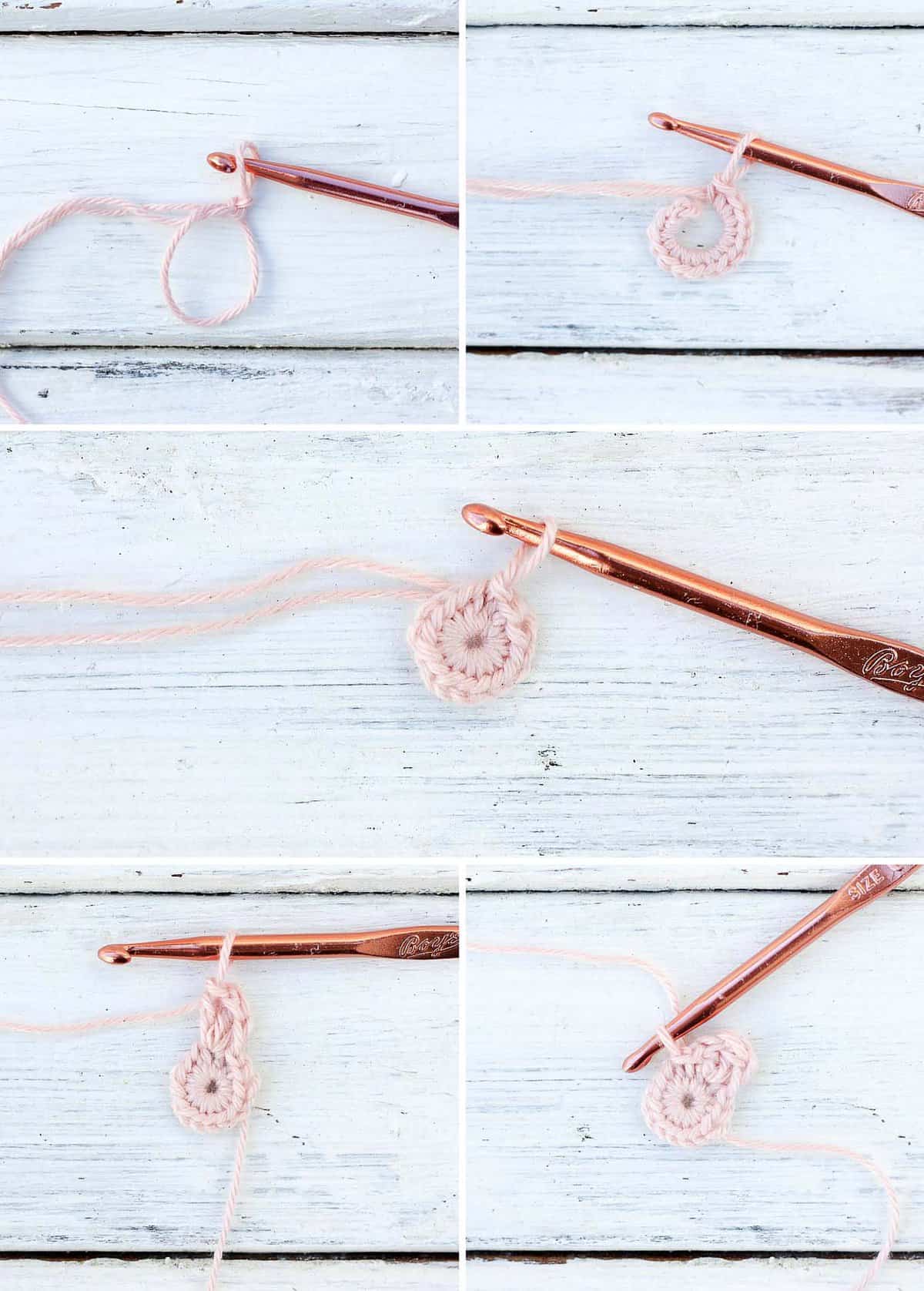 Step 1. Make the Center Magic Ring
Make a magic ring (including a 1 ch to complete the ring).
Step 2. Make a Foundation Round of Stitches
Chain 1, work 15 single crochet stitches into the magic ring. Finish the round by slip stitching to the first single crochet.
Step 3. Make the First Petal
Slip stitch into the top of the first single crochet stitch so that your yarn is positioned to begin making the petals. Work a double crochet, treble crochet and another double crochet all into the next single crochet. Congrats, you've just made your first petal!
Step 4. Continue the Petals
Slip stitch into the next single crochet stitch. Repeat the petal instructions from step 3 in the next stitch. (Work a double crochet, treble crochet and another double crochet all into the next single crochet.)
Continue in this way, slip stitching in the next single crochet and then creating a petal in the next stitch after that until your flower has five total petals.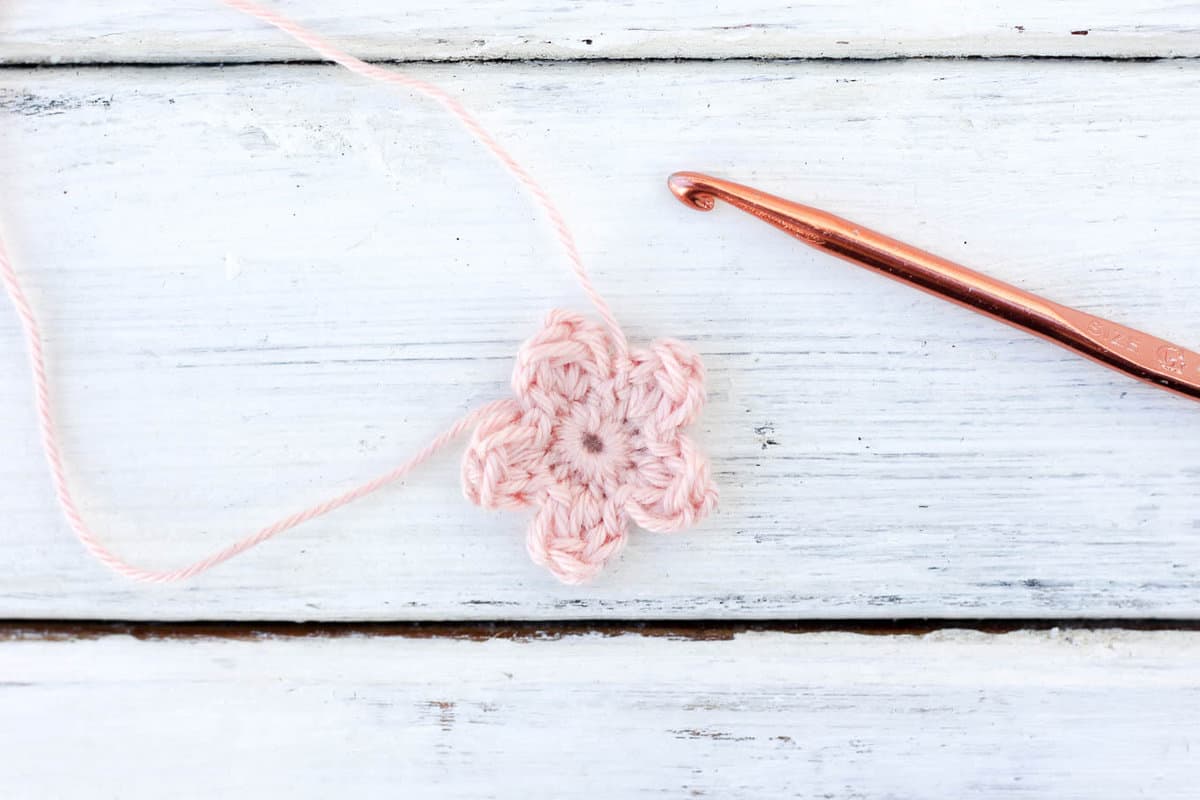 Step 5. Fasten Off
Instead of weaving in the ends (annoying!), I like to tie the two strings together in a couple of knots at the back of the flower. You can also keep these strands long if you plan to attach your crochet flowers to another item.
Step 5. Embellish the Center
To create a cherry blossom flower: Use a tapestry needle and bright pink yarn to, embroider lines as pictured from the middle of the flower out to the petals. Try experiementing with different embroidery stitches and techniques to make a variety of flower stamens and stigmas.
To make your flowers look even more polished, block them by spritzing them with a spray bottle. Adjust each petal as you'd like and then let them dry.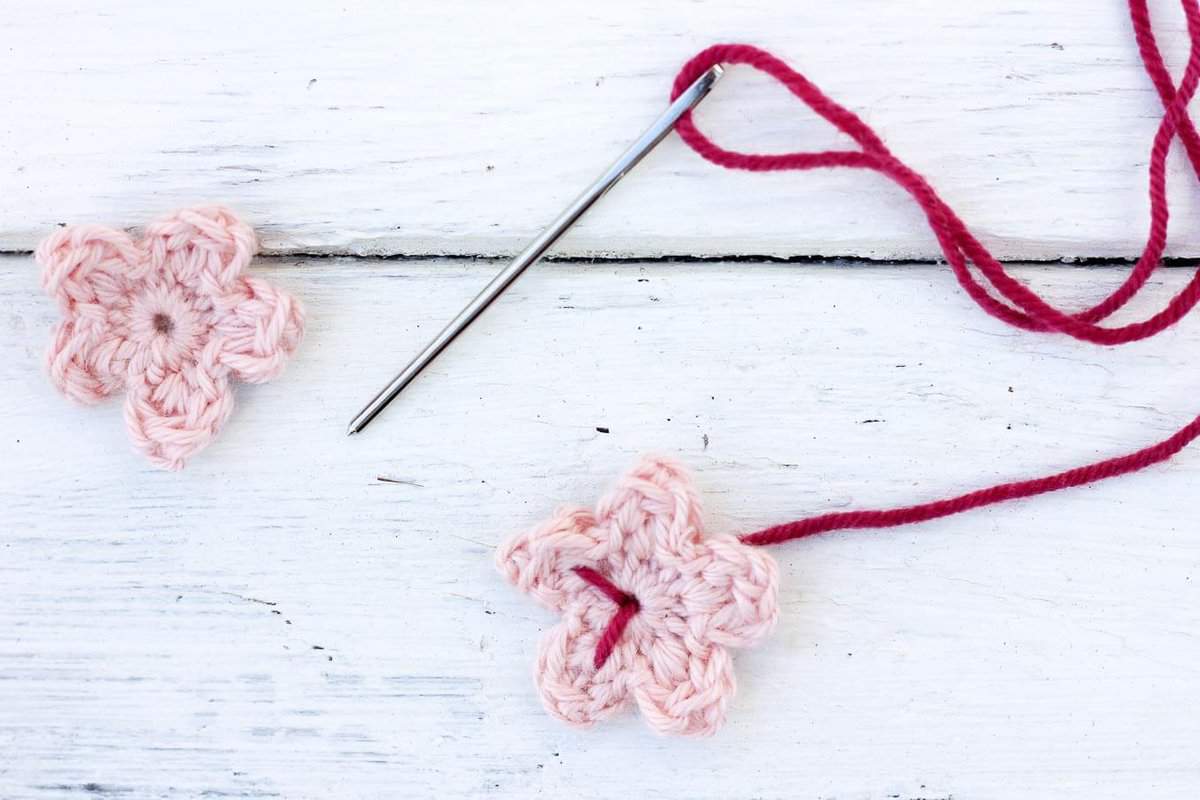 I recommend cotton yarn if you need to source new yarn for your floral project. It offers a crisp stitch definition and helps the petals to hold their shape.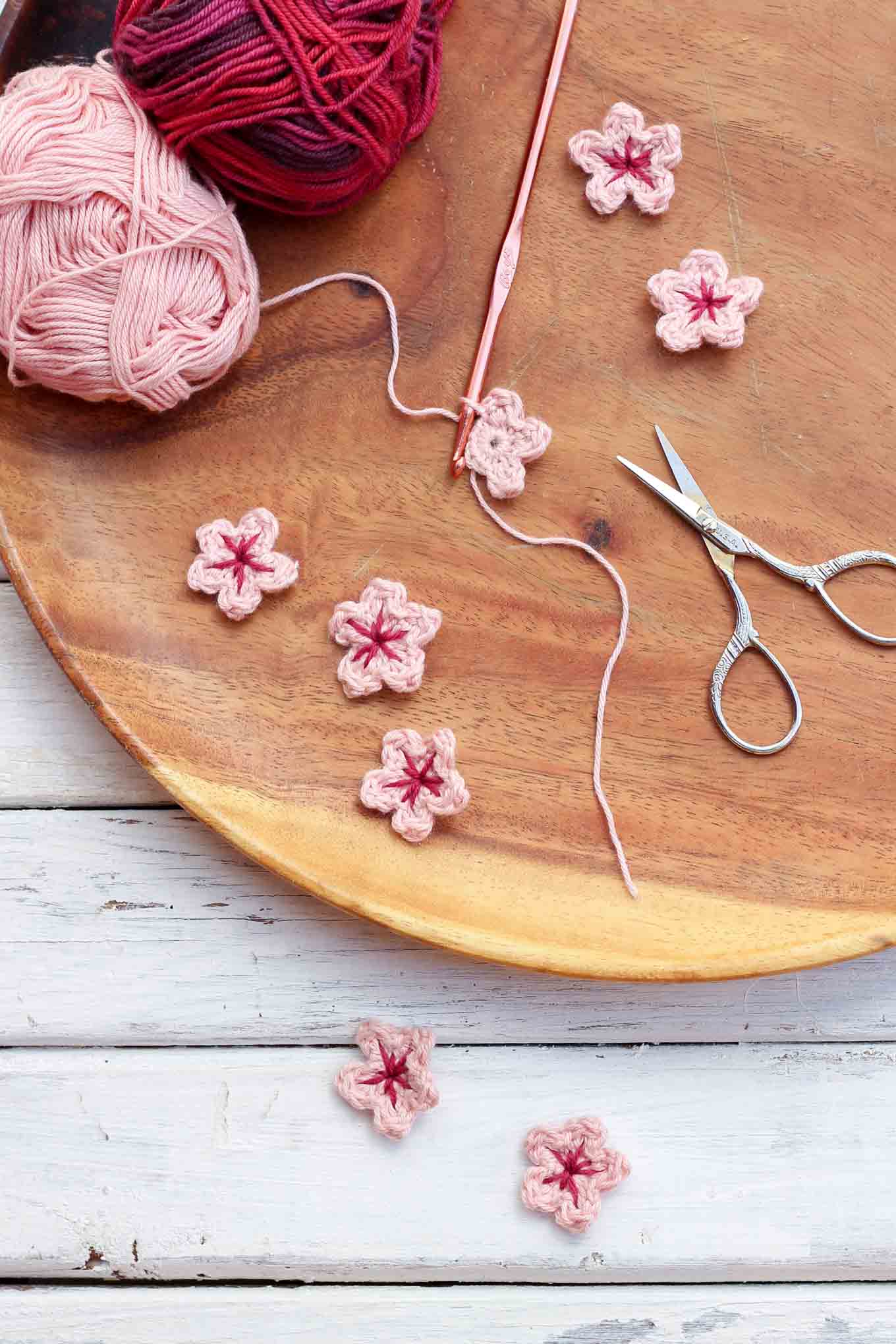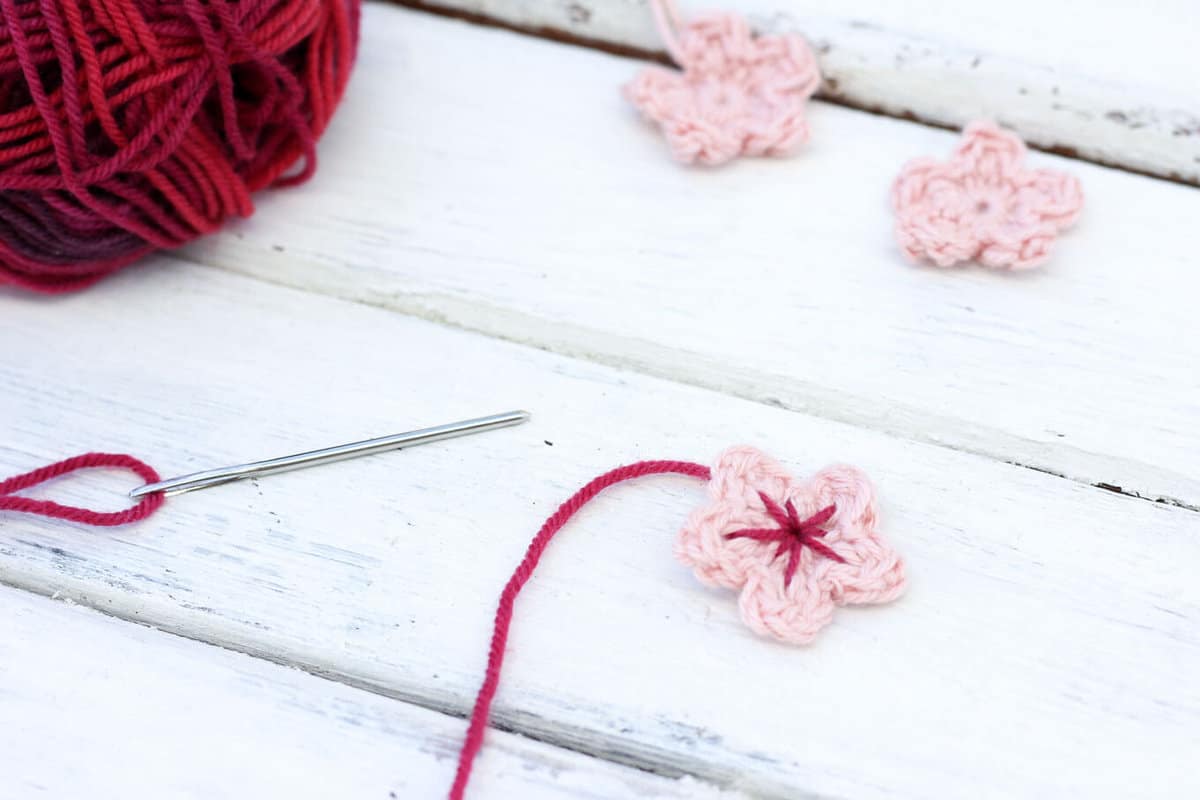 FAQs