This collection of modern crochet stitches for blankets and afghans is sure to provide inspiration for your next project! Whether you're planning a quick baby blanket or a large throw, these step-by-step crochet stitch tutorials have you covered.
When I was a kid, all of my crochet projects were some form of a massive (half-finished) afghan made with single crochet. In the pre-Pinterest dark ages in which I grew up, I had no idea there were literally hundreds of other far more interesting and unique crochet stitches to use for blankets and afghans.
Crochet Stitches for Blanket + Afghans (and More!)
So, today I bring you 30 crochet stitch tutorials that go far beyond the bounds of single crochet. The best part? Many of these stitches are based on super simple concepts, like single or double crochet, so you can still master them in one episode of your favorite show.
As you find a crochet stitch for your next afghan or blanket, think about how it would look with stripes or in a different weight of yarn. There are so many possibilities once you get into the world of unique crochet stitches.
Be sure to pin this collection of crochet stitches for blankets for later by clicking here so you'll always have stitch inspiration at hand! You can also check out this gallery of 20+ Two-Color Crochet Stitches, many of which are perfect crochet stitch ideas for blankets and afghans too.
The Most Popular Crochet Stitch Tutorials from Make & Do Crew
First, I'd like to share some of the crochet stitches readers of Make & Do Crew love the most:
1. Corner to Corner Crochet – This is one of the most popular video tutorials here on the blog, and it's in part because C2C is a great crochet stitch for blankets. Use it for colorwork as pictured above or as a fast-moving stitch in a solid color. (If you prefer photo tutorials, find the How to Corner to Corner Crochet step-by-step photo tutorial here.)
2. Griddle Stitch – A video tutorial makes this this pretty crochet stitch easy to master.
3. Knit Stitch (Waistcoat Stitch) – While this crochet stitch looks knit, it's not! While it's not the best for blankets or afghans because it is usually worked in the round, it is one of the most popular M&DC crochet stitch video tutorials, so it's a great crochet stitch to add to your toolbox.
4. Braided Half Double Crochet – This is another crochet stitch that looks knit and makes an elegant fabric for blankets and afghans. (Includes a video tutorial!)
5. Basketweave Stitch – The beautiful texture of the basketweave crochet stitch makes it a classic for baby blankets. With video tutorial!
More Crochet Stitches for Blankets and Afghans
Now that we've covered some favorite crochet stitch tutorials from Make & Do Crew, here are 25 more stitch tutorials to inspire your next crochet blanket project!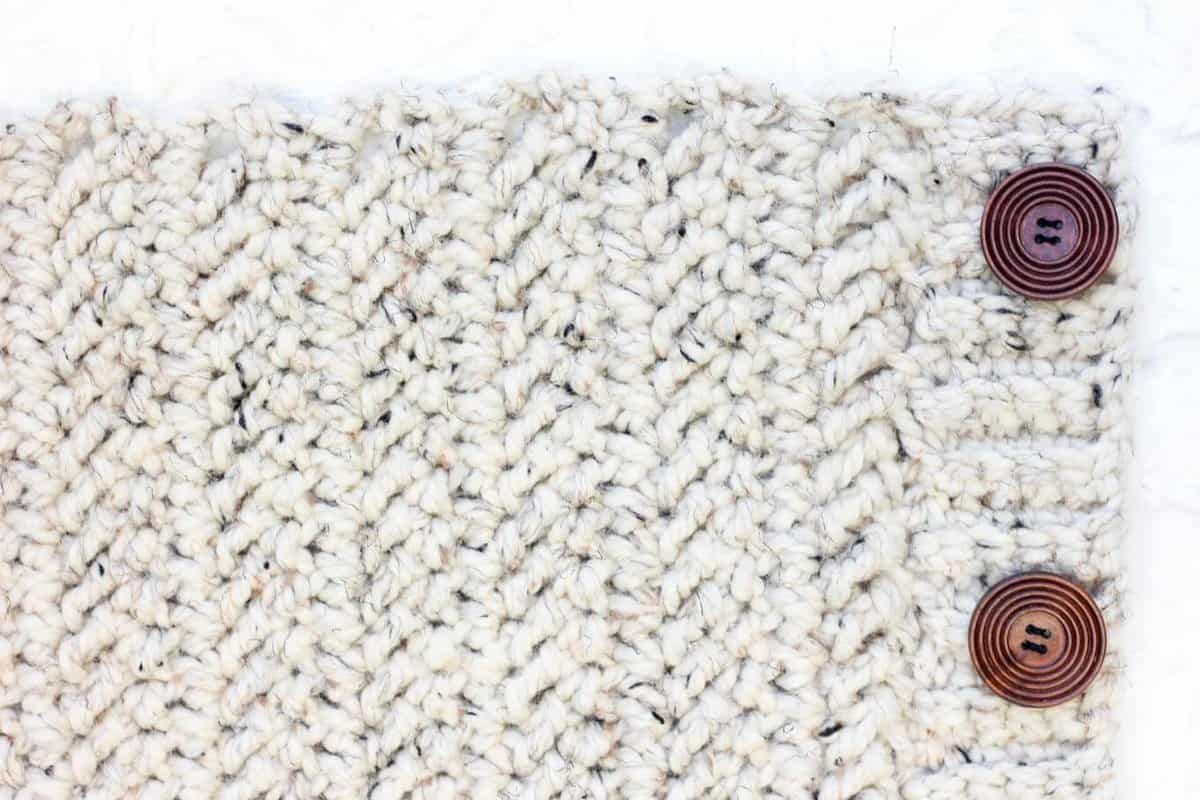 1. Herringbone Double Crochet from Make and Do Crew
2. Wattle Stitch from Mama in a Stitch
3. Cluster Stitch from Hopeful Honey
4. Shell Stitch from Persia Lou on Crafts Unleashed
5. Textured Wave Stitch from B.hooked Crochet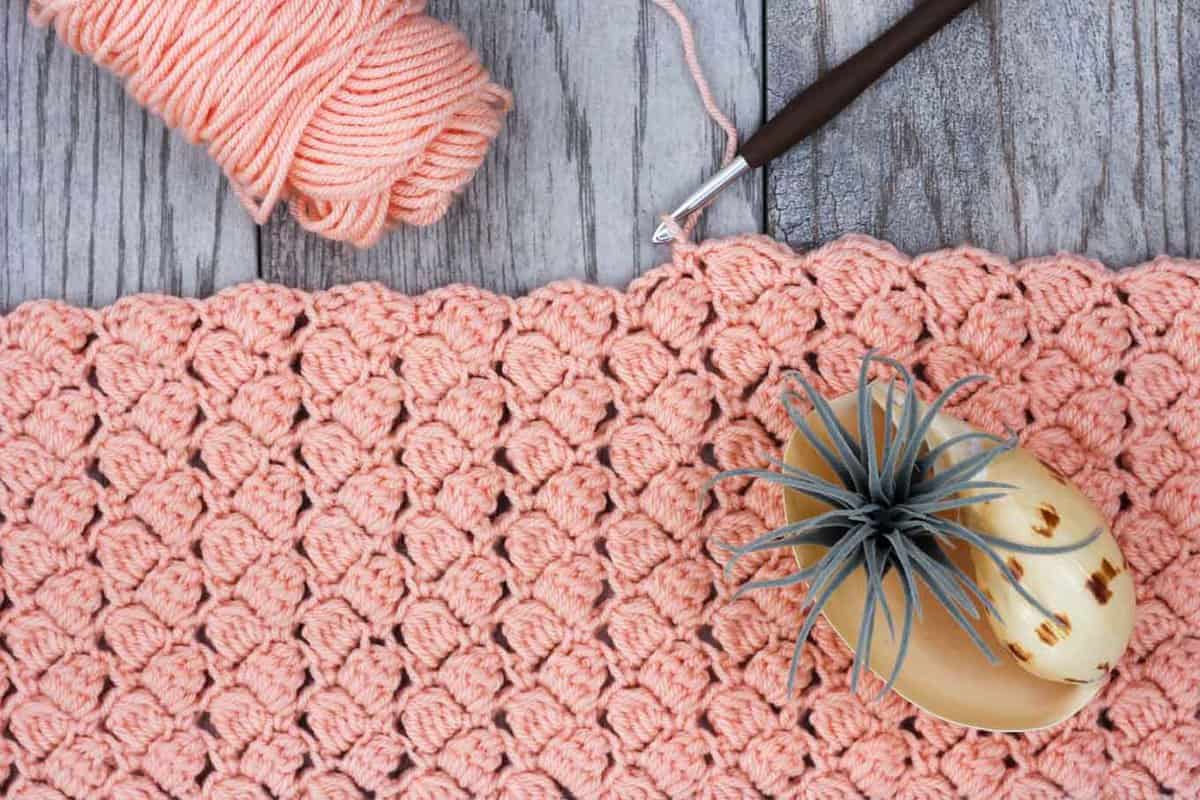 6. Side Saddle Stitch from Make and Do Crew (with video!)
7. V Stitch from Mama in a Stitch
8. Diamond Stitch from Hopefully Honey
9. Overlapping Post Stitch from Moogly
10. Lemon Peel Stitch from Persia Lou on Crafts Unleashed
11. Moss Stitch from Make and Do Crew
12. Tunisian Simple Stitch from B.hooked Crochet
13. Bean Stitch from Sophie and Me
14. Grit Stitch from Moogly
15. Plaid Stitch from DIY Everywhere
16. Suzette Stitch from Make and Do Crew (with video!)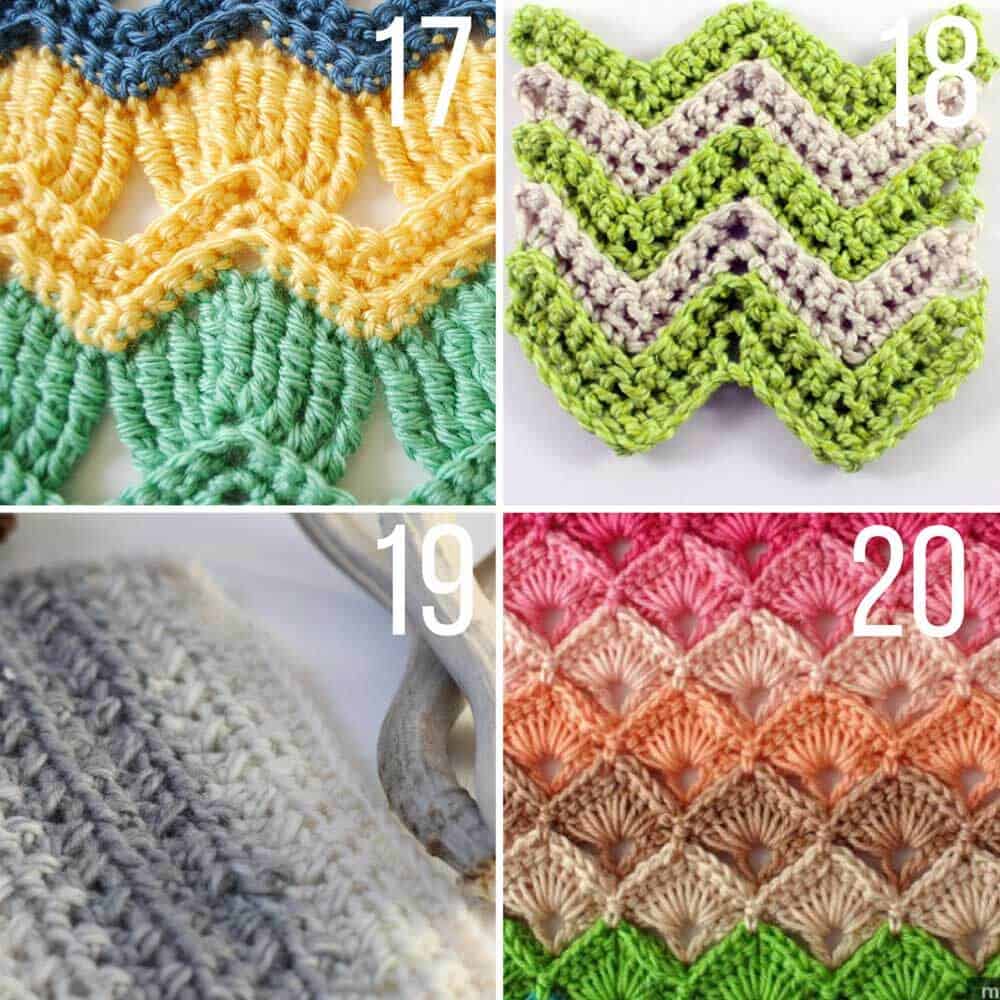 17. Vintage Fan Ripple Stitch from B.hooked Crochet
18. Single Crochet Chevron from B.hooked Crochet
19. Crossed Half Double Crochet Stitch from Mama in a Stitch
20. Box Stitch from Crochet News
21. Arcade Stitch from Wool and the Gang
22. Jasmine Stitch from Love Crochet
23. Granny Stipe Stitch from Hopeful Honey
24. Pretty Pebbles Stitch from Oombawka Design
25. Larksfoot Stitch from Dream a Little Bigger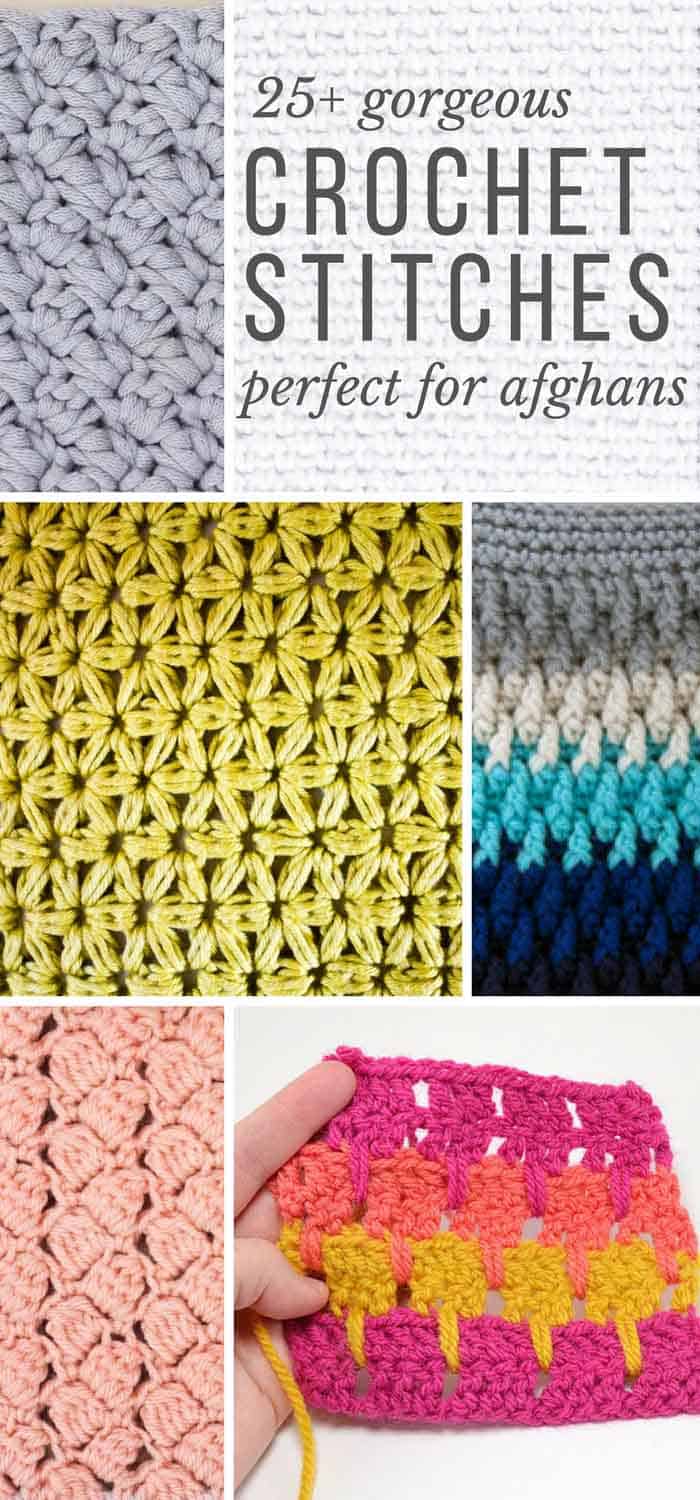 Free Crochet Blanket Patterns To Get You Started
If you didn't find exactly the crochet stitch idea for your next blanket or afghan in this collection, be sure to check out our archives of free crochet blanket patterns for more inspiration. Below are a few projects M&DC especially love. You can find all these free crochet blanket patterns here.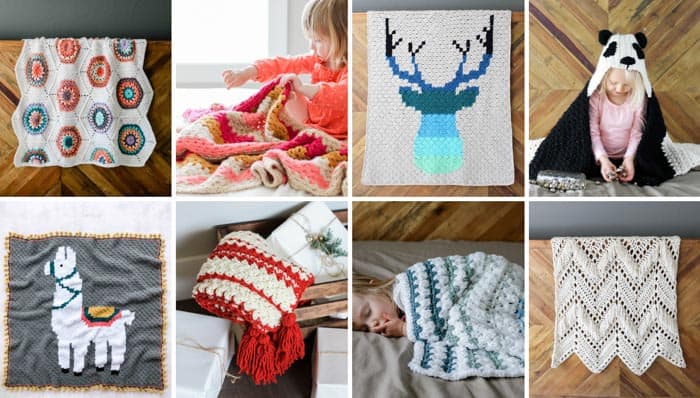 ✕
WANT MORE FREE MODERN BLANKET PATTERNS?
I'd love to send you more simple crochet afghan patterns that will make you feel like homemaking hero! You in?