Using only the most basic Tunisian crochet stitch (Tunisian Simple Stitch) and this little trick, you can create beautiful fabric that looks like it was woven on a loom! Watch the video tutorial below to learn how.
This post contains affiliate links.
Even if you're brand new to Tunisian crochet, this is a trick you can implement right away!
First, watch my free crash course in Tunisian Crochet to learn the absolute basics of this surprisingly easy crochet/knitting hybrid. There you'll learn how to crochet the Tunisian Simple Stitch and get your FAQs answered. (Bonus: you can use a regular ol' crochet hook to follow along with the video tutorial!)
You can always find all our free Tunisian crochet patterns, tutorials and resources here.
[convertkit form=5275069]
Tunisian Crochet Color Changing Trick
Recently we had a "Tunisian Week" on Instagram where we walked through all the basics of Tunisian in one week of easy-to-digest tutorials. (Follow along on Instagram here so you don't miss the next one!)
One of the things we learned was how to make Tunisian crochet look woven by doing a simple color change between every other forward pass and return pass. Since the yarn isn't cut at the end of each color change, you don't have a lot of extra ends to weave in. I think this is pretty incredible given the complex look of the resulting fabric.
Ready to learn the simple trick for creating this woven effect? Watch the brief video tutorial below to learn how to do it yourself in one minute flat!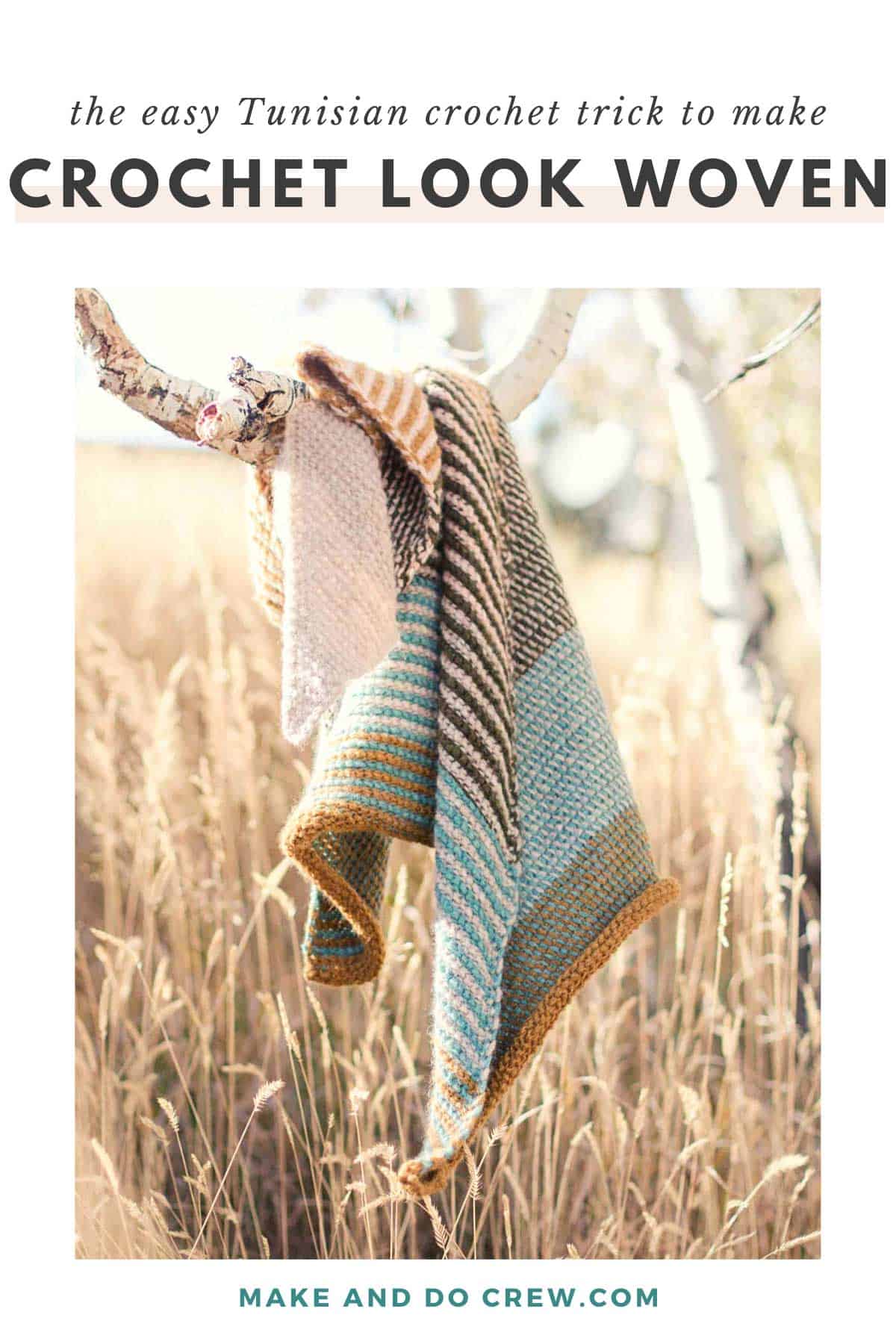 Simple Tunisian Crochet Woven Effect Video Tutorial
NOTE: You must disable any ad-blocking software to view the video below.
Now would you like to learn some new Tunisian crochet stitches? We've compiled our favorite Tunisian crochet stitch video tutorials here!