Today I'm going to show you how to clean pine cones for crafts. Why? Because the masochistic hunter gatherer in me isn't satisfied buying something at a craft store that I can get from Mother Earth for free.
I'd like to say that of all the bizarre, messy, fragrant things that have taken place in my kitchen, this ranks up there among the weirdest. Last night the house smelled like a mortuary that just happens to be on a Christmas tree farm. Mike didn't even bat an eye. He seriously only inquired about what I was doing after my pine cones had been in the oven for a couple of hours (I forgot about them!) and even then it was simply to say, "Do you remember about these pine cones in the oven?"
So actually, this latest pine cone spa and sauna was just par for the course.
Now, why was the fruit of the beloved pine tree hanging out in my oven?
THIS IS WHY!
I actually spotted this guy after started to plan my pine cone cleaning process, so it would be unfair to pin all the blame on him. After digging around in some soggy pine needles on my hands and knees wearing baby Quinn in the carrier (Go ahead picture it. It was as crazy, uncomfortable and awesome in a She-Woman-sort-of-way as it sounds.), it occurred to me that the pine cones I was collecting weren't just going to become inhospitable to bugs simply because I brought them inside my house.
Nope, I needed to find a way to de-bug, disinfect and otherwise sterilize the pine cones before I could ever consider making something from them. I consulted a few tutorials here and here and then devised my own grand plan.
I needed my pinecones to be dry asap and I also needed them to be open fully. (Who knew that when pine cones soak in water, they close up?! Not this Colorado mountain girl.)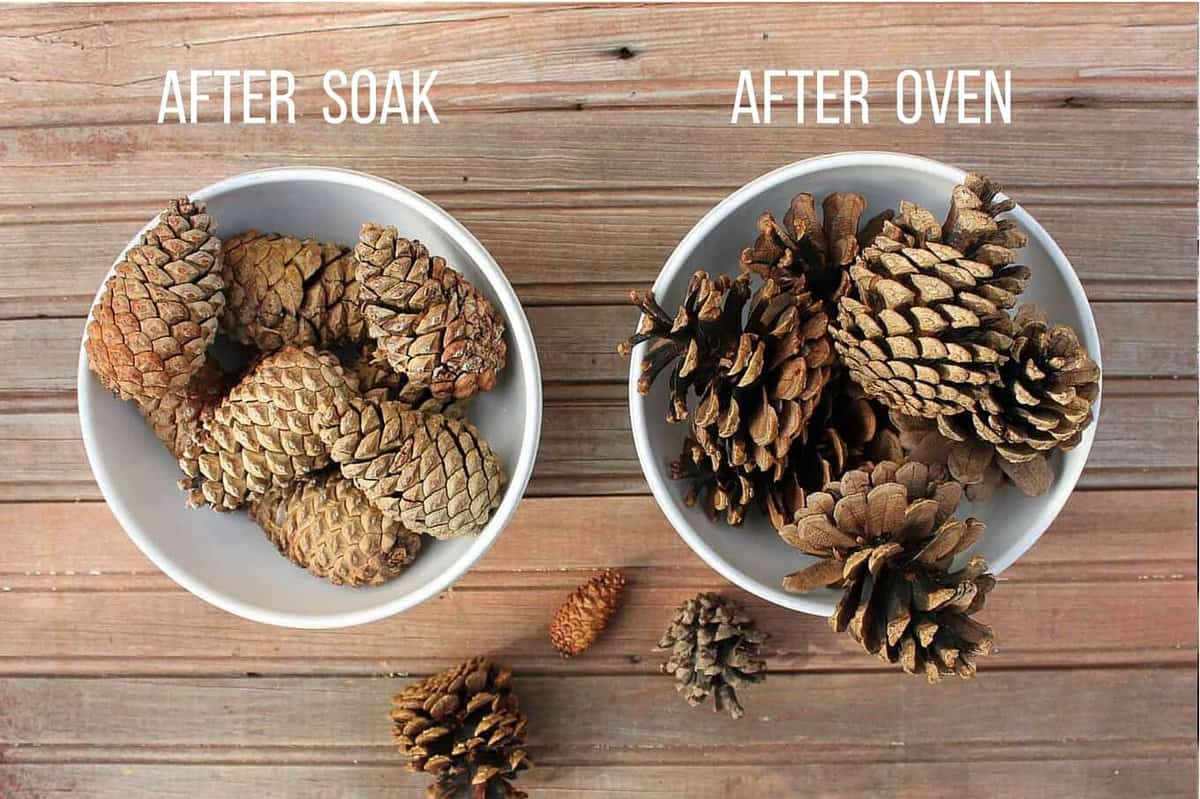 What follows is a comprehensive strategy to clean and dry your pine cones before you lose focus on your pine cone craft and move onto something else. Not that I'd know anything about that.
How To Clean Pinecones
1. In a sink or large bowl, mix ½+ cups of white vinegar with water. Soak your pine cones for about 30 minutes. Clearly, this is not exact pine cone science, so just take them out after a little while. Avoid leaving them in for a super long time because they'll totally close up.
2. Rinse the pine cones and let them hang out in a strainer for a few minutes.
3. Spread them on a foil-lined cookie sheet and bake them at 300 degrees. For how long? Well, until you remember they're in there. 🙂 Just kidding. I needed mine to bake for 1-1.5 hours to dry and bloom again. I baked one batch for too long and those pine cones sort of over-bloomed. They look like inside out, bedraggled soldiers who just want to be sent back to their happy forrest life. I also noticed that if the pine cones bake too long, they end up brittle. Just take them out of the oven when they've sufficiently opened up, but don't let them linger past that sweet spot.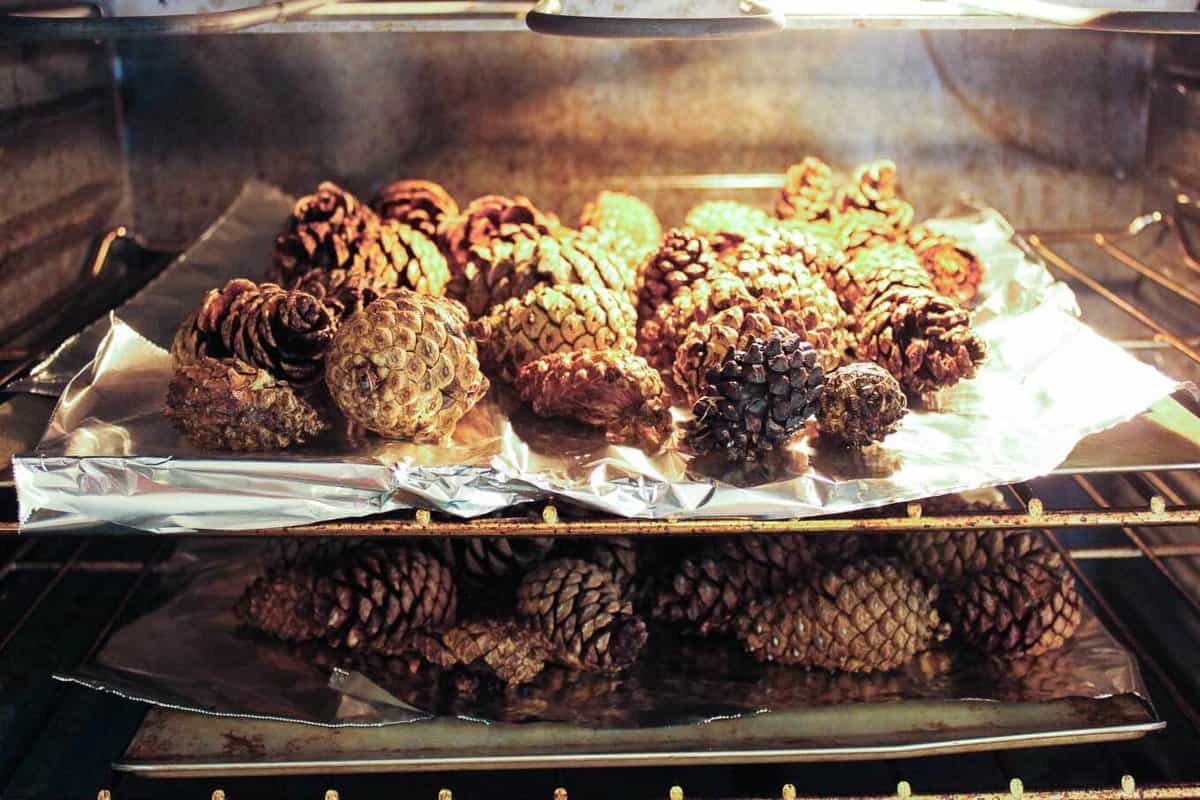 4. Check back in later this week when I share a pine cone craft project that'll make you think all this pine cone cleaning hulabaloo is well worth it.