You've worked diligently on creating corner-to-corner crochet squares and now you're wondering what to do with them, right? This tutorial will show you how to add a border to a C2C afghan block so that it's ready to be sewn together into a blanket.
If you've been following along for a while, you know that I started a C2C Christmas grafghan in the dead of summer with the hopes of having it done in time for afghan season. (And if you haven't been following along, you can get all nine free patterns right here. Go ahead! I'll wait for you.)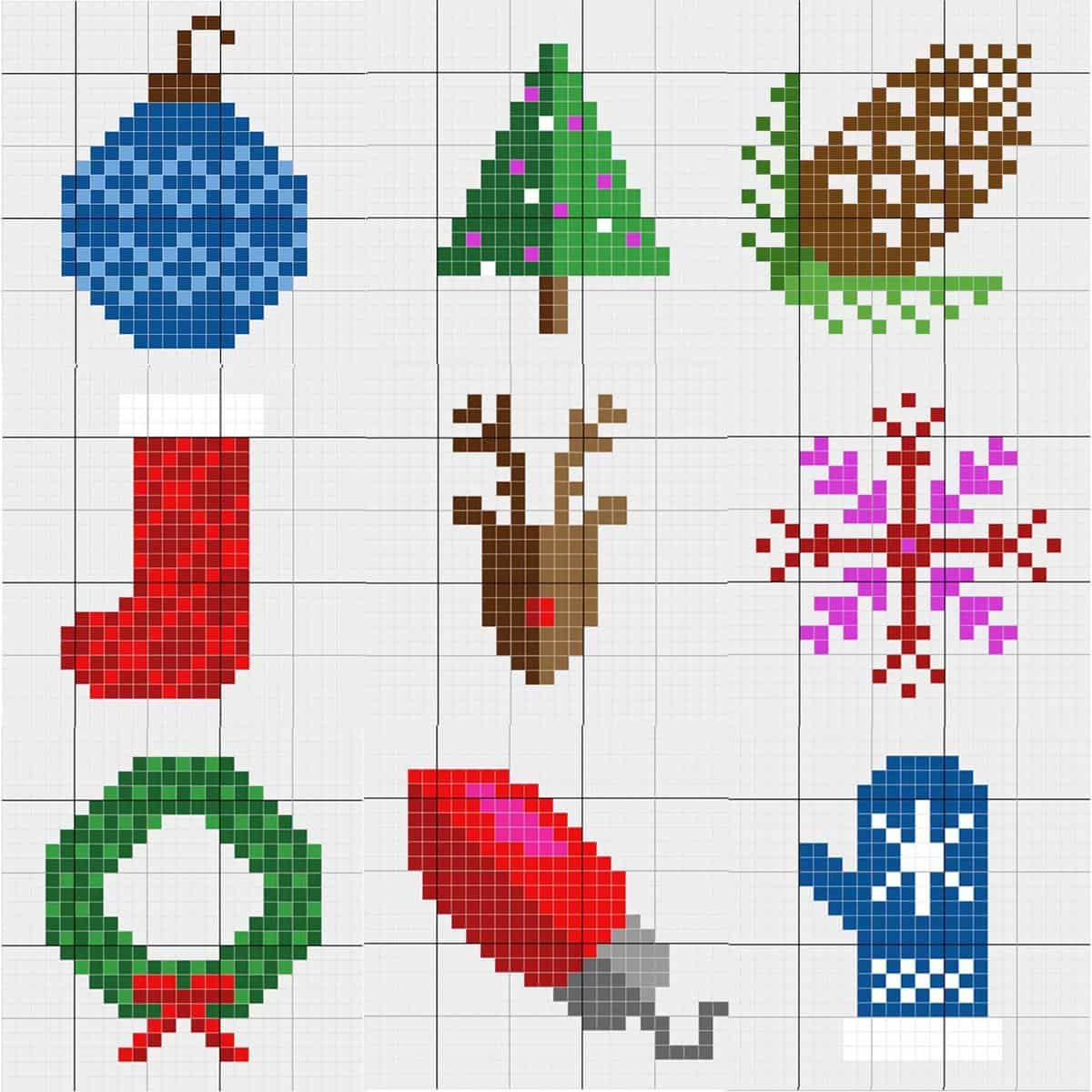 As long as I keep plugging away on the less glamorous parts of finishing this thing off (hello, borders), I think I will actually make my winter deadline!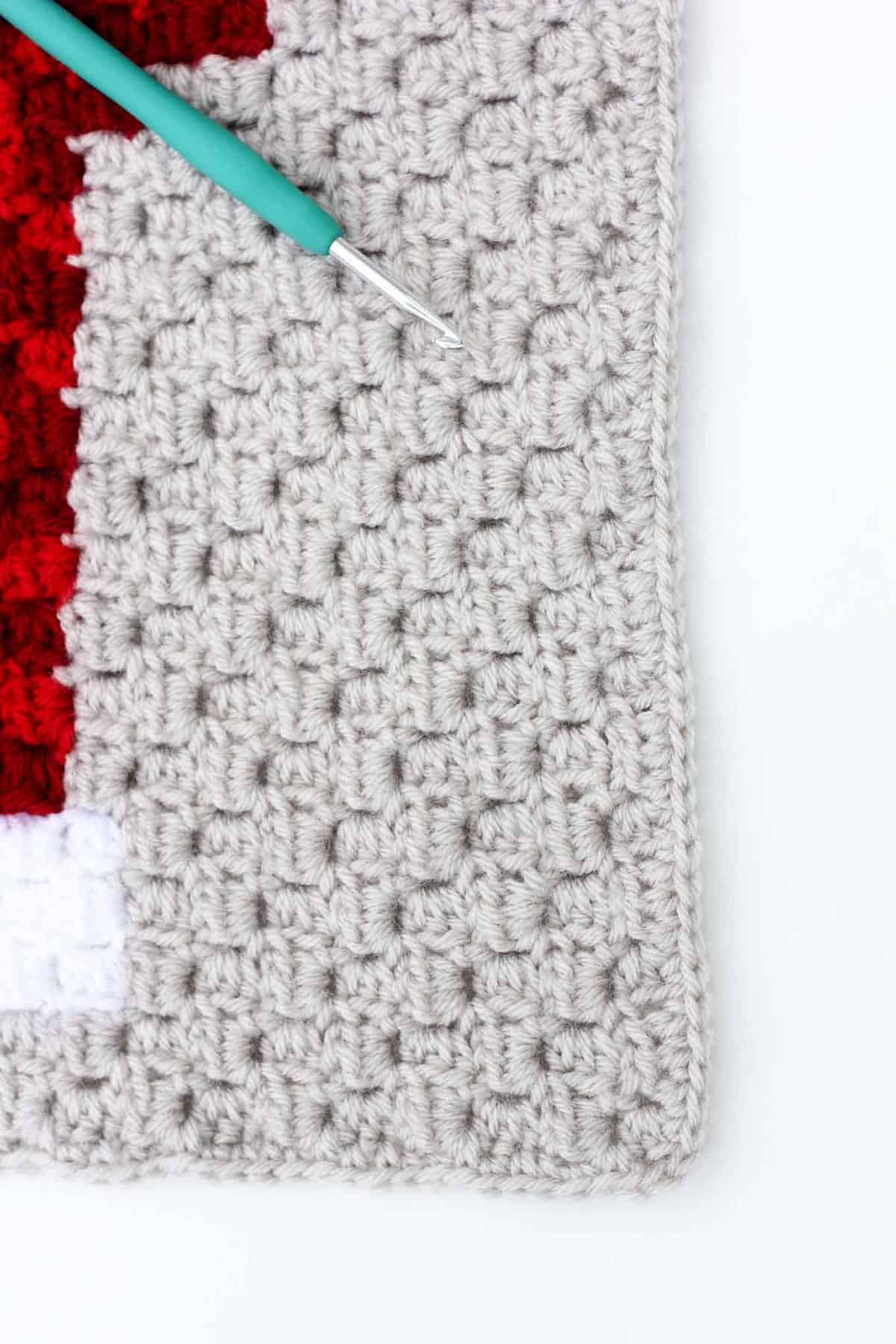 In this photo tutorial, I'm sharing how I created a basic border around each block in order to tidy them up for sewing them together.
I opted for a border in the same color as the background of my blocks because I wanted a clean, minimalist look, but you could also work the double crochet portion of the border in a contrasting color if you want each square to be clearly defined. (Work the first row of single crochet in the same color as the background so that you have a clean line to begin with.)
For clarity, when when I mention a "block" below, I'm talking about the actual 15x15" section of the afghan that has one graphic on it. When I say a "square," I'm talking about of of the many tiny c2c sections of the overall afghan block.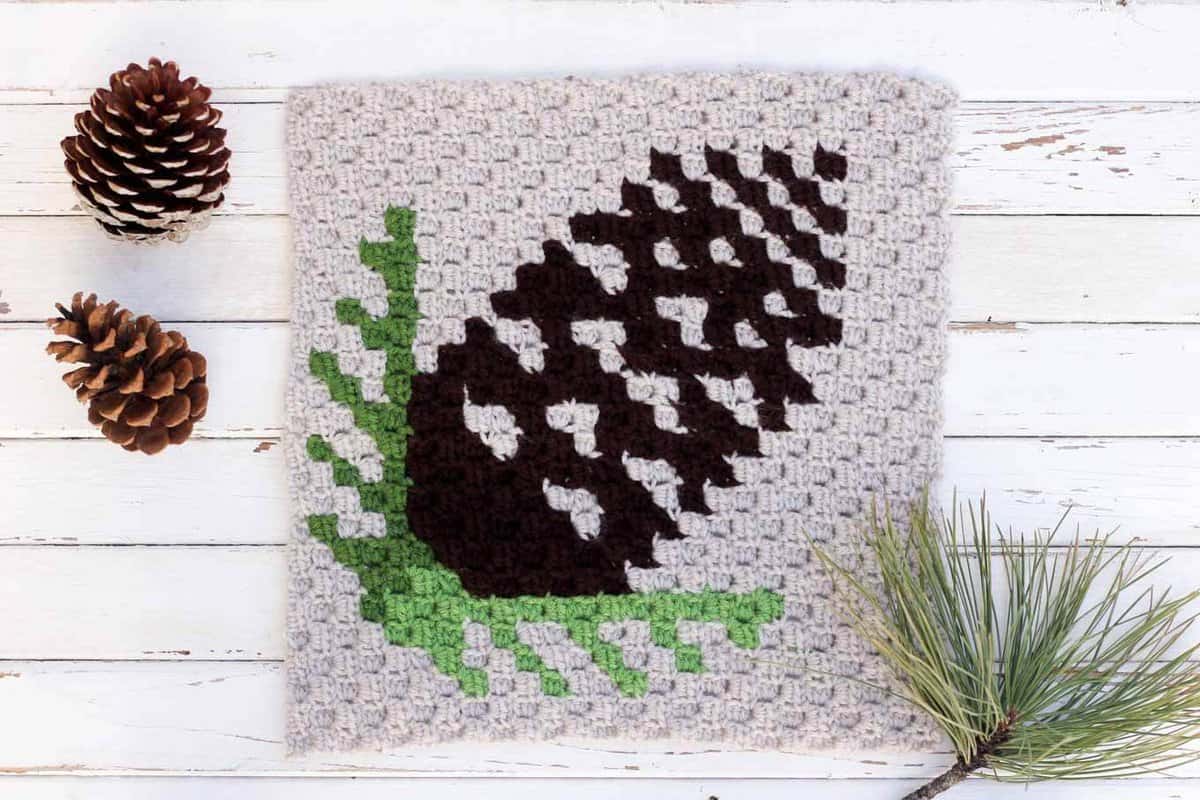 I'd also like to add that the numbers of stitches I mention below are geared toward a c2c method where you've created each square with half double crochets and not double crochets. I used half double crochets throughout so that my overall blocks would be smaller. Read more about that here.
You can still follow this tutorial if your blocks were made with double crochets, but you might need to add an extra single crochet in the short side of each square as you work around the border. (See step 2 below for what I'm talking about.)
How To Add a Border to a C2C Afghan Block
1. Attach the yarn to the hook using a slip stitch. Beginning at any corner, insert the hook under the first stitch of the row and pull your working yarn through both the existing stitch as well as the loop of the slip stitch. Your yarn is now attached.
Examine your small squares to see if you're starting on a long edge or a short edge. If it's a short edge, sc 2 into that square and if it's a long edge, sc 3 into that square. (Basically put the stitches anywhere you can find room--the corners are a little less clear than the general edges of your block).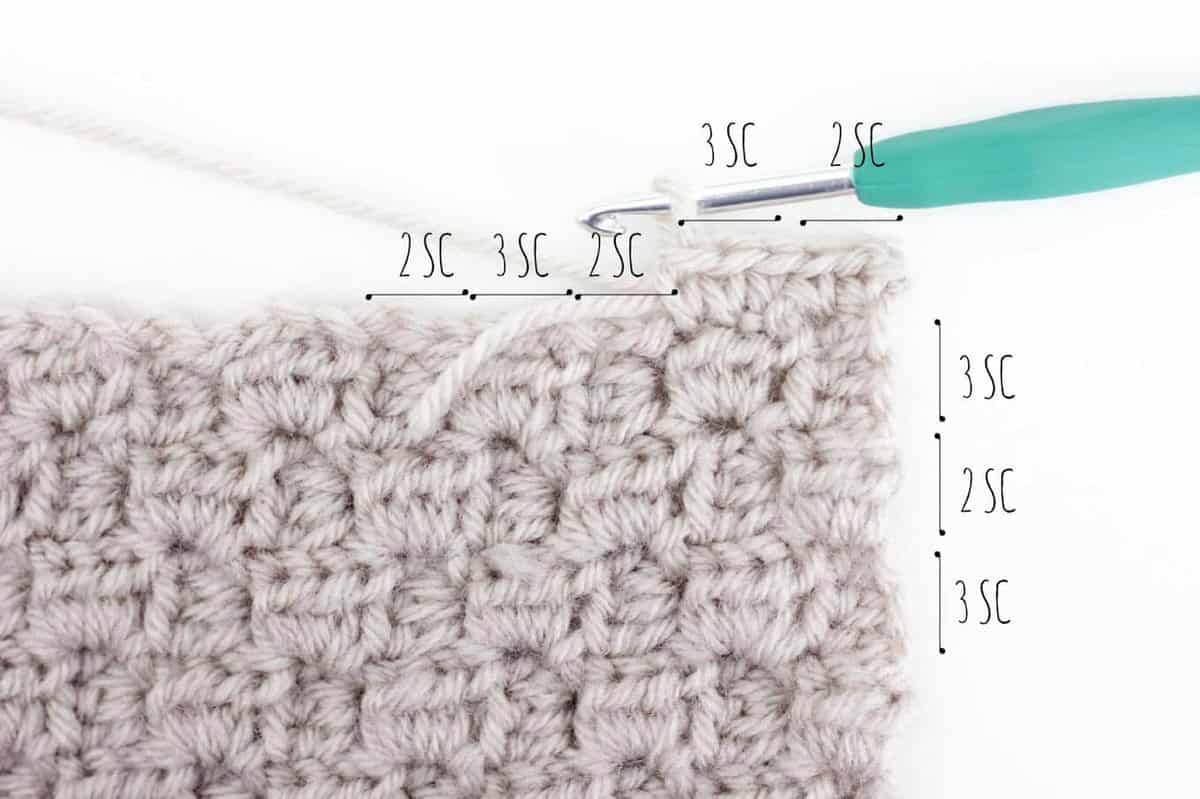 2. Continue in this way, sc 2 into the short sides of the squares and 3 into the long sides until you reach your first corner.
Check out the photo above with the pink plus signs for approximate placement of my stitches. In an attempt to space them out evenly across the side of the block, so I usually worked one single crochet into the gap between the squares and then one or two single crochets into the actual square depending on if it was a long or short side.

3. When you come to a corner, you don't need to add any extra single crochets. Simply work two sc into the short side of the square and three sc into the long side. I found that it was hard to find the appropriate holes for each sc, so I usually just put them wherever I could find room.
4. Continue in single crochet around the block until you reach the corner you started in. Slip stitch into the first single crochet you worked.
5. For the second row, you will chain 2 and then work a double crochet into the first corner stitch of the round. (Counts as two dc.)
6. Continue with one dc in each dc, except at the corners, work two dc in the two corner stitches. (So you'll be adding two total stitches per corner.)
7. When you finish the round, work two dc into the last corner stitch and slip stitch into the chain from the beginning of the round.
8. Fasten off, leaving a tail that's two or three feet long to sew the blocks together.
Next up is blocking these puppies so that they're ready to be sewn together!
Have you started making your Christmas graphgan? If so, please let me know in the comments if there's anything in particular you'd like me to cover about the process of finishing the blanket off.
[convertkit form=4896756]