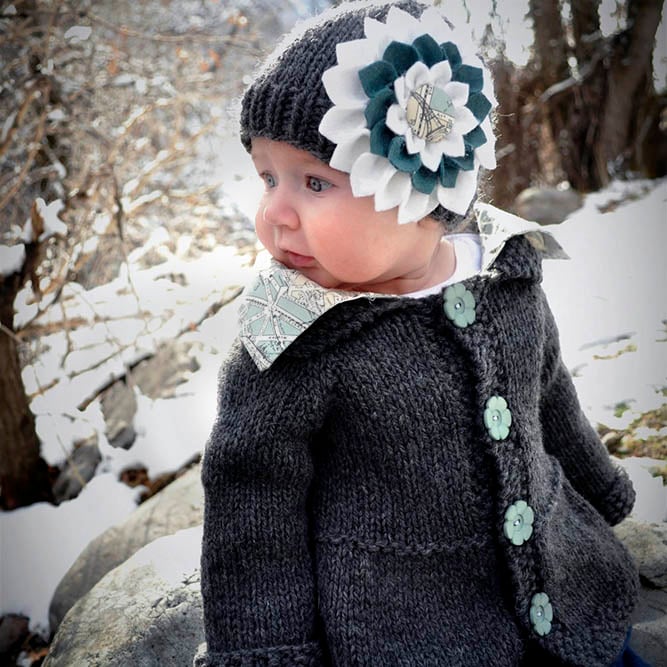 A little while ago, I posted this felt flower tutorial. I love to use these little flowers as pins, hair flair and even as floating "lily pads" on my dining room table.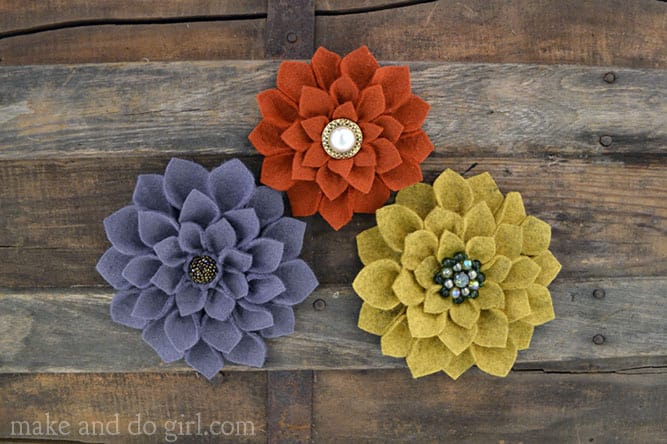 The one thing I hadn't thought to do was to stick a felt flower on a baby. (Could be because there's an unfortunate shortage of chubby-cheeked munchkins in my daily life.)
Well, Lauren at Ruthie Pearl has a munchkin of her own and little Harper has inspired perhaps the cutest use of a felt flower yet.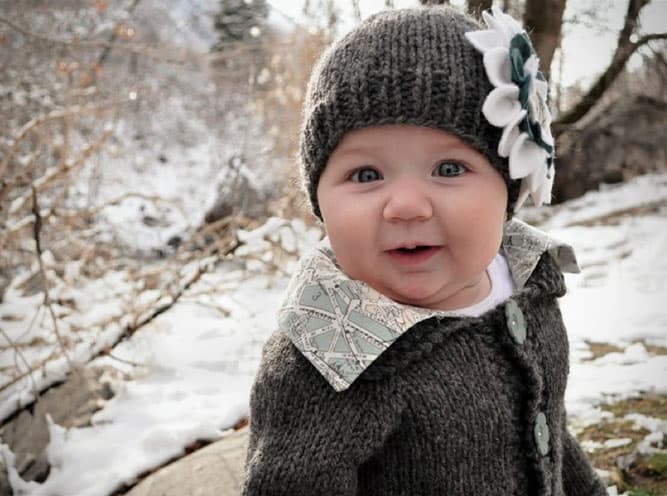 Does this adorableness not just make your ovaries quiver? Lauren designed this knit hat pattern herself and is lovingly sharing it with everyone for free over at her blog. She's even written instructions for supersizing it if there's an adult munchkin in your life who needs a fabulous flowered hat.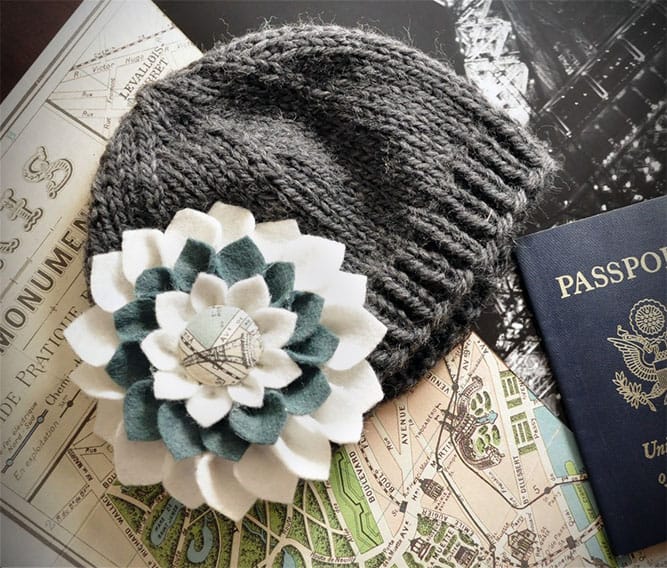 While you're busy knitting though, I'm pretty sure baby Harper is going to grab that passport and take the first flight to Paris. Doesn't that spiffy hat make her look like she should be in a cafe sipping baby espresso? Really.
So if this hat has inspired your own Parisian fantasy, grab the template for the felt flower and the hat pattern over here at Ruthie Pearl. And don't forget to leave Lauren a comment so she knows you dropped by. I believe people who give their awesome knitting patterns away for free AND tell you how to amend them for different yarn weights deserve some digital kisses blown their way.
Images via Ruthie Pearl.