In this video tutorial, learn how to join corner to corner crochet squares using the mattress stitch for a clean, invisible seam! (This technique will also work well for granny squares or other crocheted blocks.)
When I decided to make a Christmas afghan for my family this year, I set about learning all the steps in creating a corner to corner (C2C) crochet project. From designing the actual squares on Stitch Fiddle to watching them come to life in yarn form, it's been so satisfying to learn an entirely new crochet skill. (Get all the free C2C Christmas afghan graphs here!)
Once I finished all nine of my Christmas afghan squares, I needed to figure out a way to join them. While I've been so excited to actually see the blanket come together, I really put off this sewing together business for a while. It's just so much less glamorous than making a yarn pinecone!
It seems like people use a few different methods to join corner to corner crochet squares, but I decided to use a mattress stitch because I thought it work well with the double crochet border I added to each square.
As I mention in the video tutorial below, using the mattress stitch to join C2C squares will work the best if you've added a single or double crochet border around the squares. (Here's where you can learn how to add a border.) You need the regular crochet "v"s to work the mattress stitch into and the C2C squares on their own don't provide that.
I really like how the resulting seam lies really flat and is basically invisible. It almost looks as if the squares are fused together! Let's be clear though, the seams are nearly invisible, but that doesn't mean this C2C Christmas afghan is not without its flaws.
The backside of the afghan is a bit of a mess, the junctures where the squares were seamed were kind of warped (luckily steam blocking with an iron helped a lot!) and there are a few design details I might tweak if I could do it all over again. BUT, you know what? I'm pretty happy about how it's turning out for my first attempt at C2C crochet. I hope my family gets a lot of snuggles out of it this year.
Next week I'll be sharing one final optional corner-to-corner graph to finish off the afghan and then friends, this began-in-August-so-I-could-finish-it-early-but-now-am-working-on-it-in-December afghan will be a wrap!
If you're in the mood for more afghan projects, you might like these free crochet patterns as well:
"Granny Gives Back" Hooded Blanket Pattern (multiple sizes)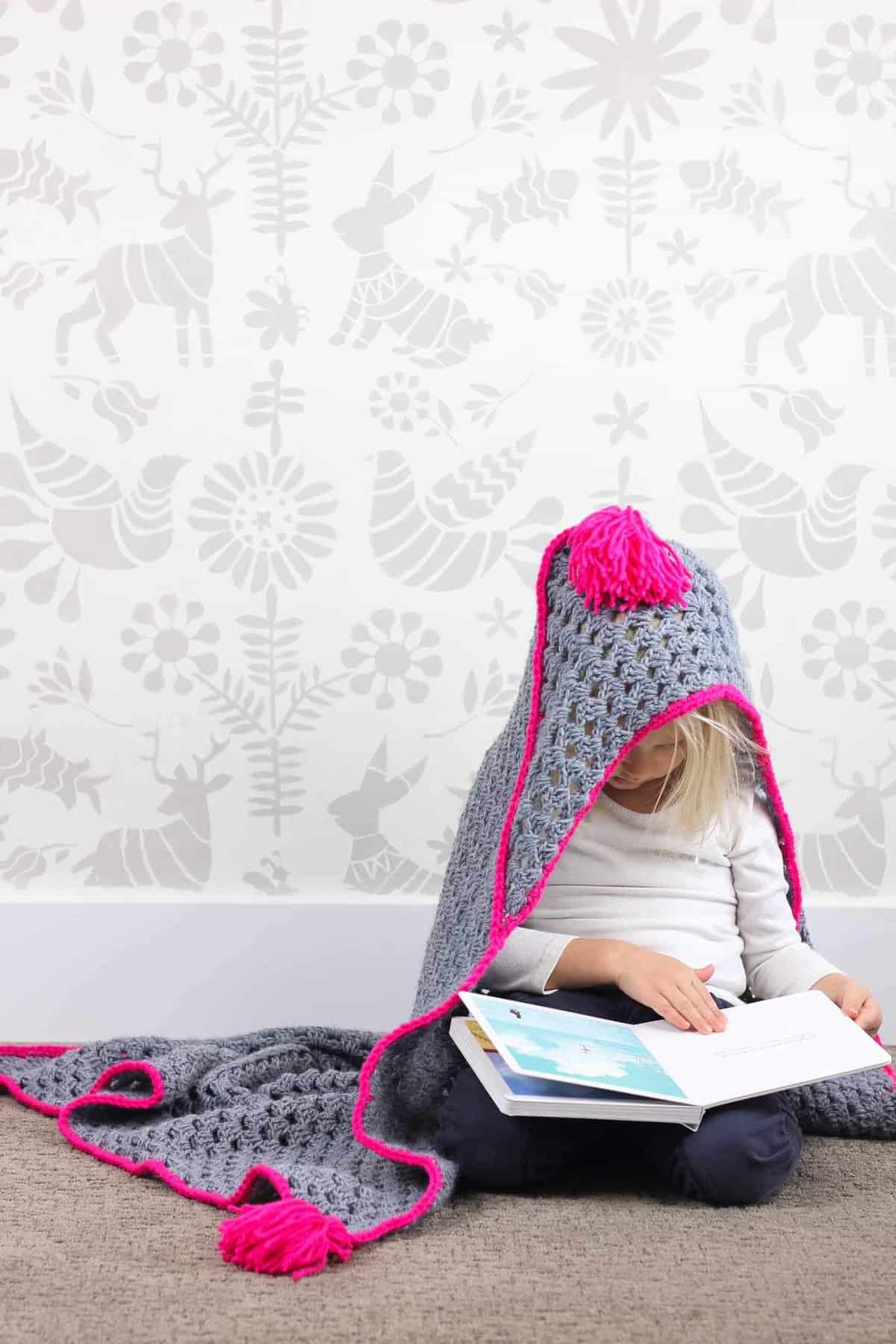 "Happy Hexagons" Afghan (multiple sizes)