You don't have to be a tree hugger to love this tutorial, although it does make a great Earth Day craft! Whip up this DIY button art project for a playroom or baby's nursery using our free template.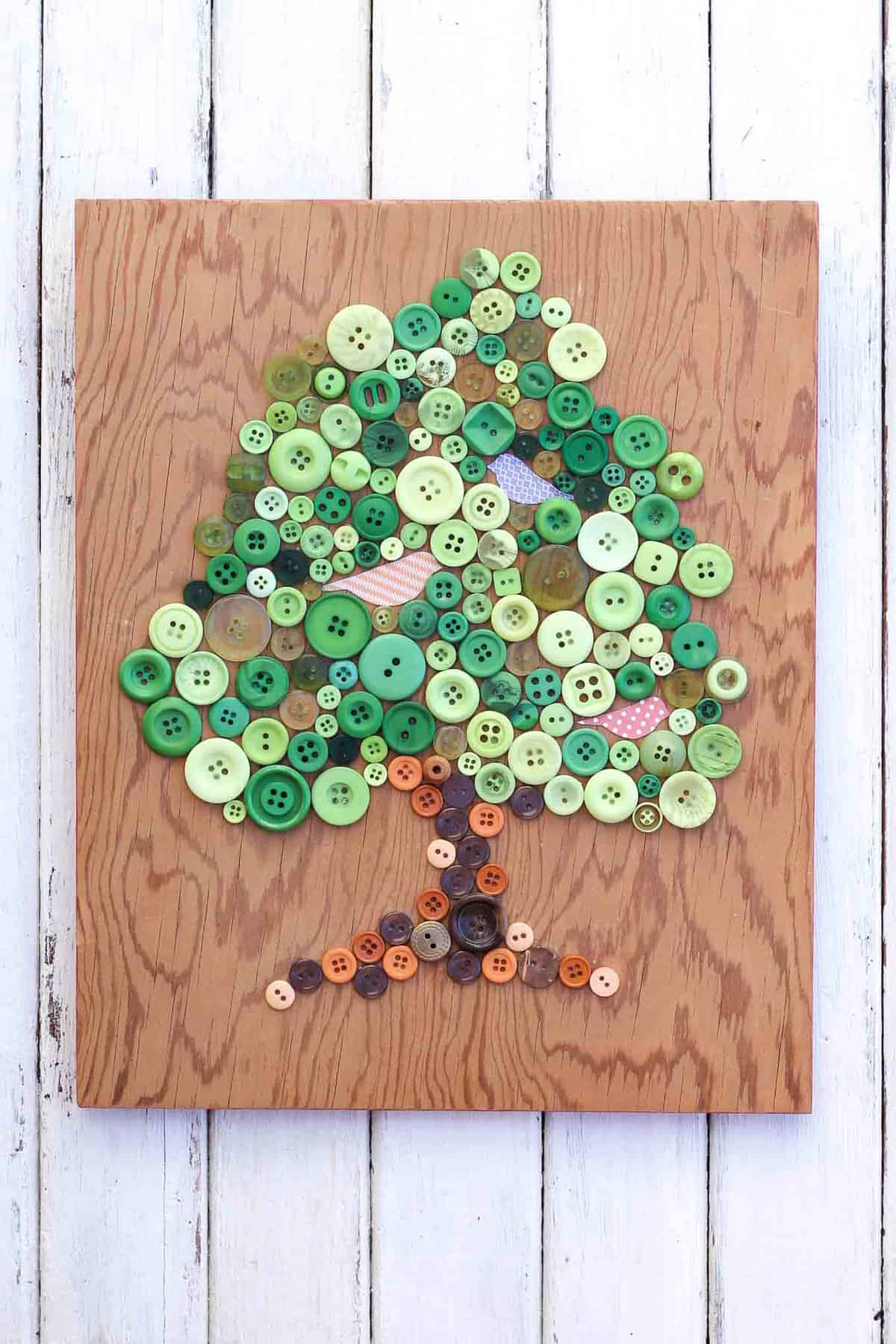 Under all the glitter, hot glue and pom poms, we're kind of hippies around here. We cloth diaper. We compost. We drink weird concoctions that taste like weed soup when we're sick.
So it should come as no surprise that I think Earth Day deserves its own craft tutorial. And while this button art is a perfect Earth Day craft, it can also live in your home year round without sticking out like a tie-dye peace flag. I think it'd be a super fun DIY art project for a nursery, craft room or a kitchen nook. (And this tree is quite drought-resistant, too. Har. Har. Har.)
This tutorial is easy enough that your kids can make their own versions alongside you if they're old enough to wield glue with a little bit of precision. (We are most definitely not there yet in this house. Someone would be choking on a button long before we even got the lid off the glue anyhow.) 
I created a free tree silhouette template for you to download and it's waiting patiently for you in the subscriber's Vault. Enter your email address in the pink and green box at the bottom of this post to gain instant access. Alternatively, you can make button art with any simple shape you find by printing it and tracing the silhouette onto your wood.
EARTH DAY CRAFT SUPPLIES
For your button-arranging convenience, this post contains affiliate links. Thank you for supporting M&DC!
• tree and bird silhouette template (Enter your email address below to gain instant access.)
• 14×10.5″ piece of wood (If you don't have access to a saw, Home Depot or Lowes will cut wood for you for about 25 cents per cut. Or you can simply buy one like this on Amazon.)
• pencil
• tacky glue
• small paintbrush or a Q-tip to apply the glue to the buttons
• buttons (If you don't have an epic button stash, you can buy packs of buttons from Amazon, Walmart or a craft store. The more variety, the better. (These came from Walmart and cost about $8 total.)
• swatches of patterned paper for the birds (Use the ones I've included in the downloadable template or get your own scrapbook paper. You want something that contrasts with your buttons. Too similar and the birds will get lost.)
• a picture hanger and small hammer to attach it
• acrylic paint for the edges of the board (optional)
1. Print the tree silhouette template and cut it out. You can also use any shape you'd like. Just search "____ silhouette" to find a shape that fits your fancy.
2. Lightly trace the silhouette onto your wood.

3. Use the bird template to cut your birds out of your chosen paper. Loosely decide where you'd like them to live in the tree. Don't glue them down quite yet.
4. Beginning at one edge and slightly overlapping your pencil line, glue your buttons down. Be careful not to use too much glue so it doesn't seep out of the button holes. I used a Q-tip to apply the glue to each button.

5. When the buttons approach a bird, nestle the bird in amid the buttons in a way allows the buttons to snuggle in close. I found that using smaller buttons near the birds helped with this.
6. If you'd like, paint the edges of your board for a little pop of color.
7. Apply a picture hanger to the back of your wood board.
There you go! Plop your button art up on the wall and sit back to admire it's textured niftiness. Happy Earth Day!

If you're into making DIY wall art, here are a few other tutorials you might like: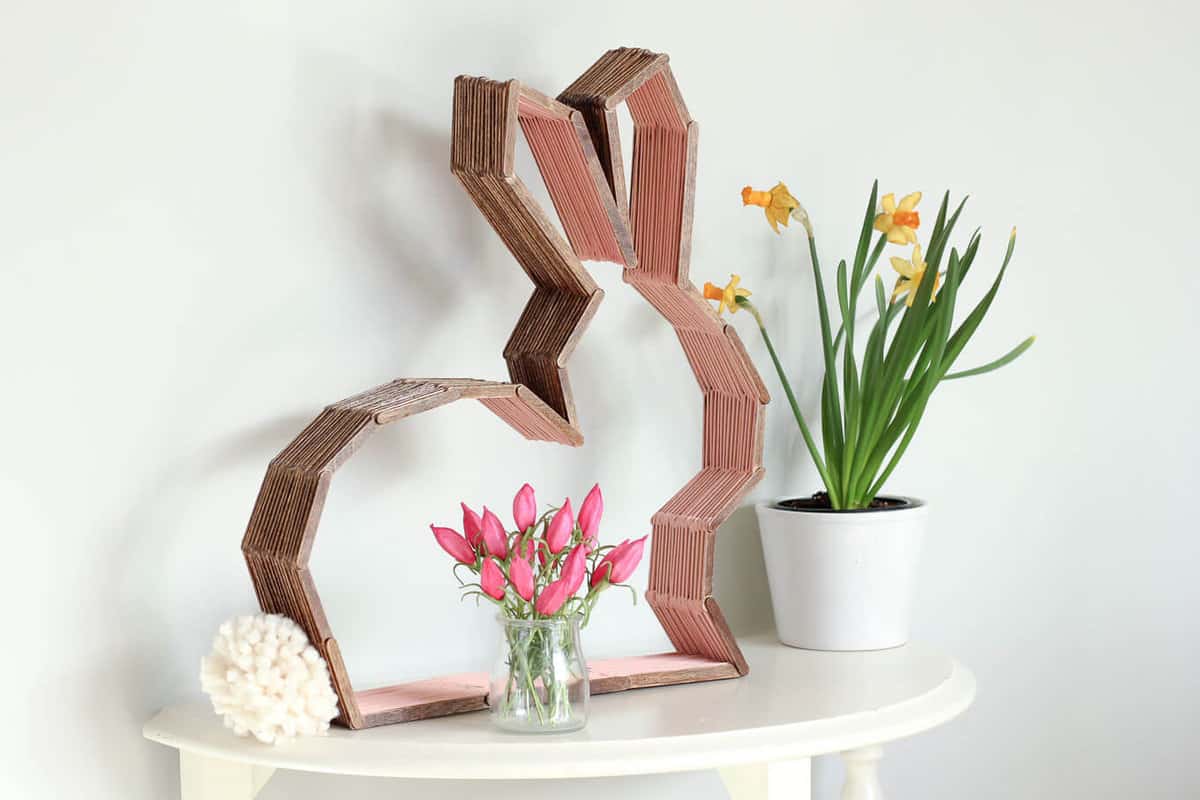 Modern Bunny Shelf Made From Popsicle Sticks

Coffee Stirrer Wall Art