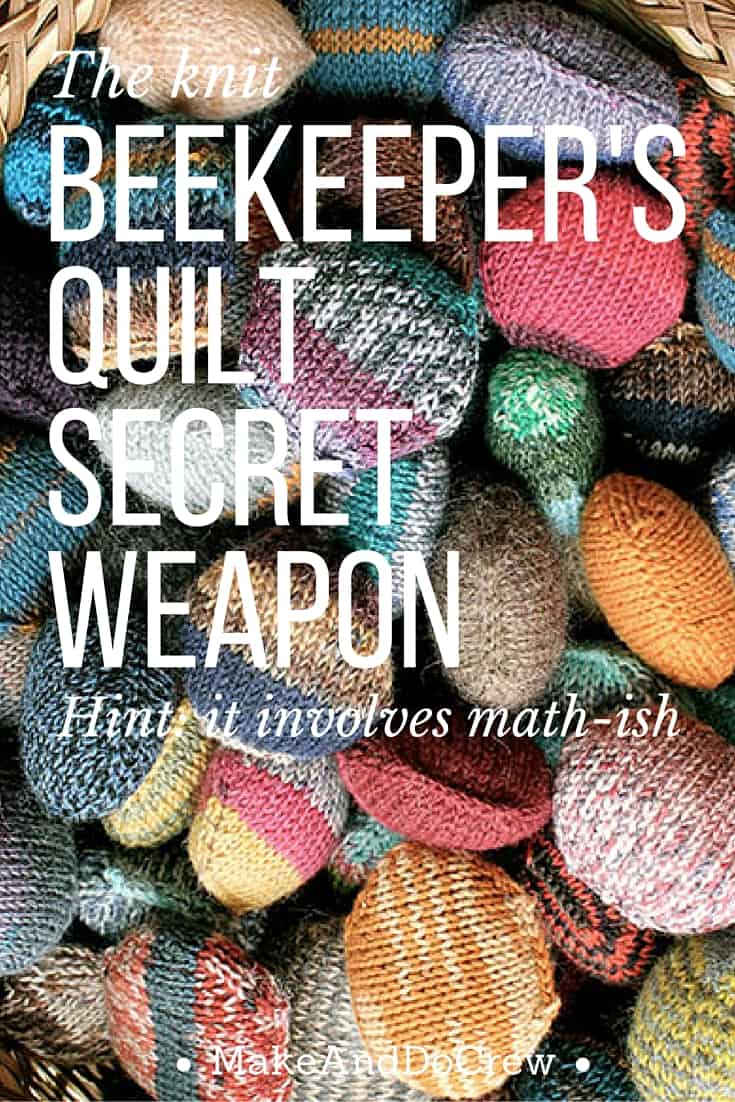 The time is here! When I started this project, I wasn't fully confident this moment would ever come. About 79% of me thought I'd never actually be sewing my Beekeeper's Quilt together. Of course, that didn't stop the other 21% of me from diving in head first, despite my serious concerns that my work-in-progress Bee Keeper's Quilt would be another very beautiful way to keep the floor of my closet warm.
Before I bought the Bee Keeper's Quilt knitting pattern, I told my mom that I was considering taking it on. She didn't disguise her skepticism very well. To her credit, no one has seen more of my projects go unfinished. (She's still got the evidence in her closets too.) But I say the best thing to do with the skeptics is turn them into your slave labor.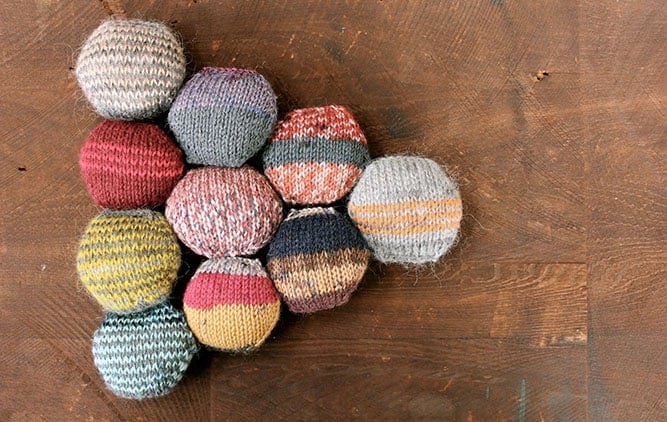 I got some healthy momentum going on my Bee Keeper's Quilt within a few weeks. (Yeah, it surprised me too. But for some reason, knitting little hexagons and stuffing them till they're perfectly poofy is more addictive than peanut M&Ms laced with heroin.) About 60 hexes in, I had shown my commitment to this crazy project and invited my mom to get on board. Luckily, she's as nuts as me and said "Send me some yarn and sign me up."
I sent her this mini skein care package and she promptly knit about 70 little hexes. She's a fast-fingered woman of her word. Meanwhile, I knit a few more and got pregnant. There's nothing like non-stop nausea to put the breaks on any ambition, especially the ridiculously involved knitting project sort.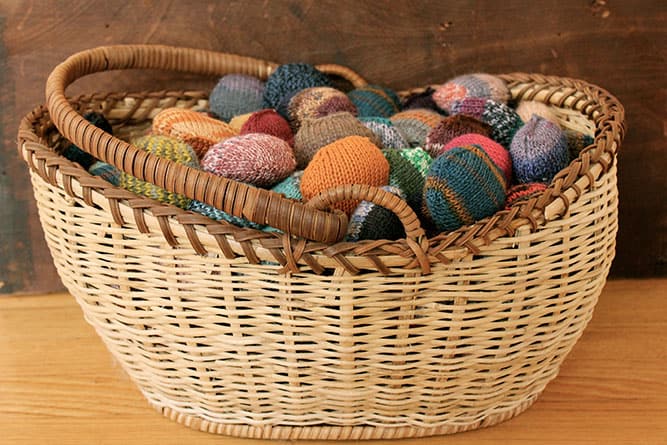 So I sat on the couch. A lot. And the hexes sat in a bag next to the couch. Untouched. We all stayed that way for a long time. Now though, that little bugger that was making me nauseous is out in the world making me happy and it is finally time to make her a little Bee Keeper's Quilt play mat. (Although I'm praying her digestive system is finally sophisticated enough that this project won't turn into one giant burp cloth. We'll see.)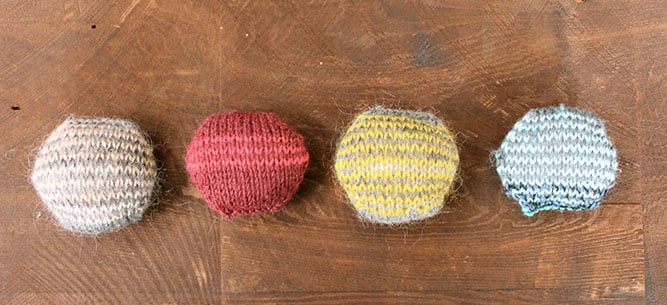 Between my mom and me, we have 157 hexes. We want to sew them into a play mat the shape of a larger hexagon, but figuring out the geometry of that configuration was was proving surprisingly difficult. Each hex varies a little in size and they tend to squirm around a bit when you lie dozens of them out on the floor. After counting and recounting the rows of our large hexagon mat with no consistent results, we decided to get serious (read: anal) about it.

I created hexagon "graph paper" on which we were able to map out the the size of play mat we could make with 157 hexes. I simply started in the center of the graph paper and colored in hexes around in a circle (er, hexagon) counting them as I went. When I got to 157, I finished up the loop around that hexagon (turns out we're going to need to make about a dozen more.) Download the graph paper template to make out your own masterpiece here.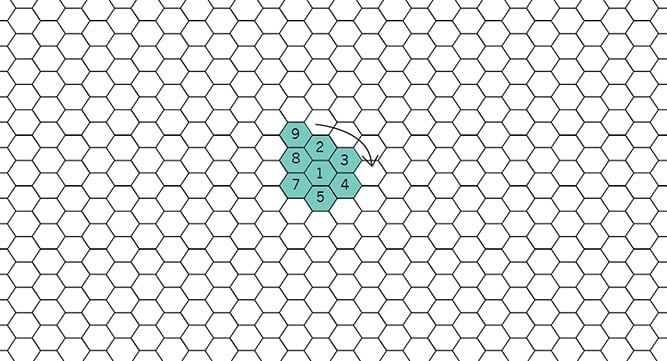 Now that we have all that craft math (who knew there was such a thing!?) sorted out, we're ready to assemble this play mat! Hopefully we're able to finish it before Simone is far to old to be contained to a couple square feet of fuzzy squishiness.
Read more about The Beekeeper's Quilt:
Why I Fell In Love
The Yarns I'm Using
How I Tricked My Mom Into Helping Me
The Template I Created To Sew My Beekeeper's Quilt Together
Using a Whip Stitch Instead of Tying