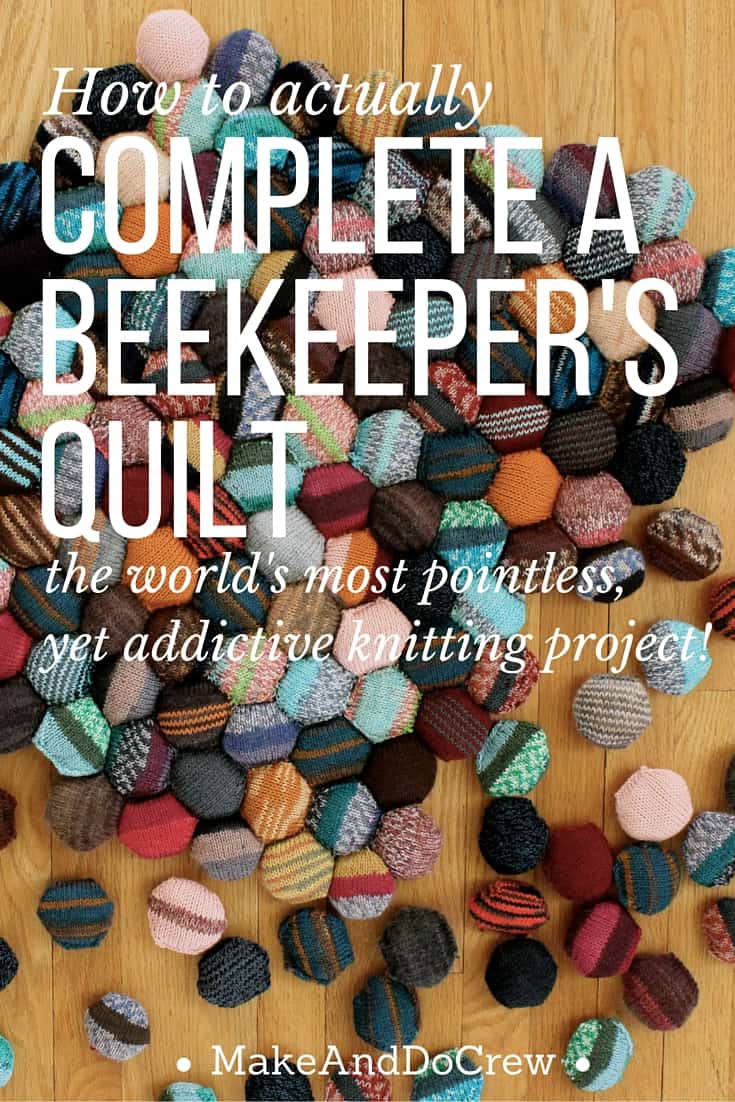 When I ask my husband why he likes to climb really high mountains, he says "Because they're there." I suppose that's basically the same reason I decided to take on the Beekeeper's Quilt. Because it was there. The hexes, which I calculated take me exactly 30 minutes each to complete, tease you and taunt you, crawling into the crevices of your brain so that you're thinking about the damn project even when you're not working on it. "Make just one more," they say. "Come on, another episode of House Hunters before you go to bed isn't going to kill you. You haven't even made one with that purple variegated yarn yet..."
Lucky this pattern, the Beekeeper's Quilt by Tiny Owls Knits, is as charming as it is crazy. I think that's why it's become the darling of the internet knitting world. The final result is squishy, colorful and just useless enough to melt your heart.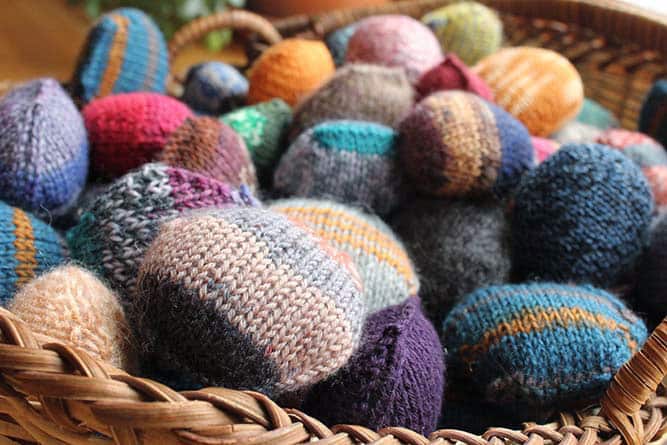 At about 30 minutes per puff, I estimate that the knitting alone on this project took about 80 hours. TWO FULL WORK WEEKS. Lordy. My first thought is that I would love for knitting small squishy yarn pillows to be my 40-hour-a-week job and secondly, holy cow, I cannot believe I actually finished this thing. I'd probably still be sitting with a bag of sock yarn if I hadn't roped my mom into helping me out using this fancy Mini Skein Care Package.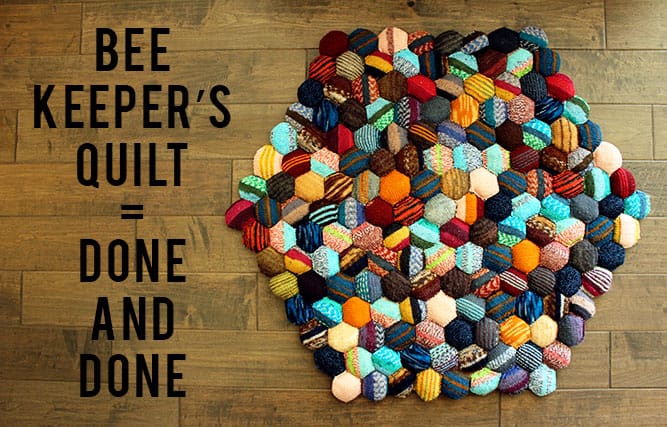 Sewing the puffs together was another test of will and craft commitment and I think it probably added another 2o hours to the project. (To read more about how I laid out the design and sewed the hexes together, check out this post.)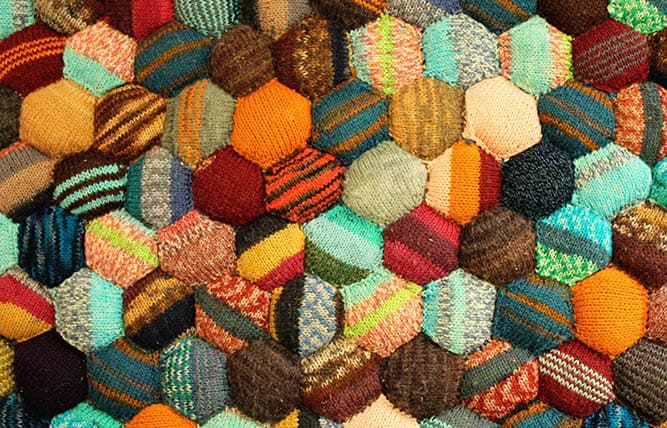 If you're considering making a Beekeeper's Quilt of your own, I would wholeheartedly encourage you to go for it. It's sort of like childbirth--the finished product is so amazing and wonderful it helps you forget all the work that went into getting there. The final rug/pad/squishy amoeba thing has been a wonderful place for The Little to practice tummy time, get a little baby massage and now, roll, tumble and crawl all over. I happened to have one of those fearless kids that should have probably been born with a helmet on--I for one am very thankful she wasn't though, for the record--and giving her a little Beekeeper's Quilt mat is about the closest I can come to providing her with the padded cell she needs.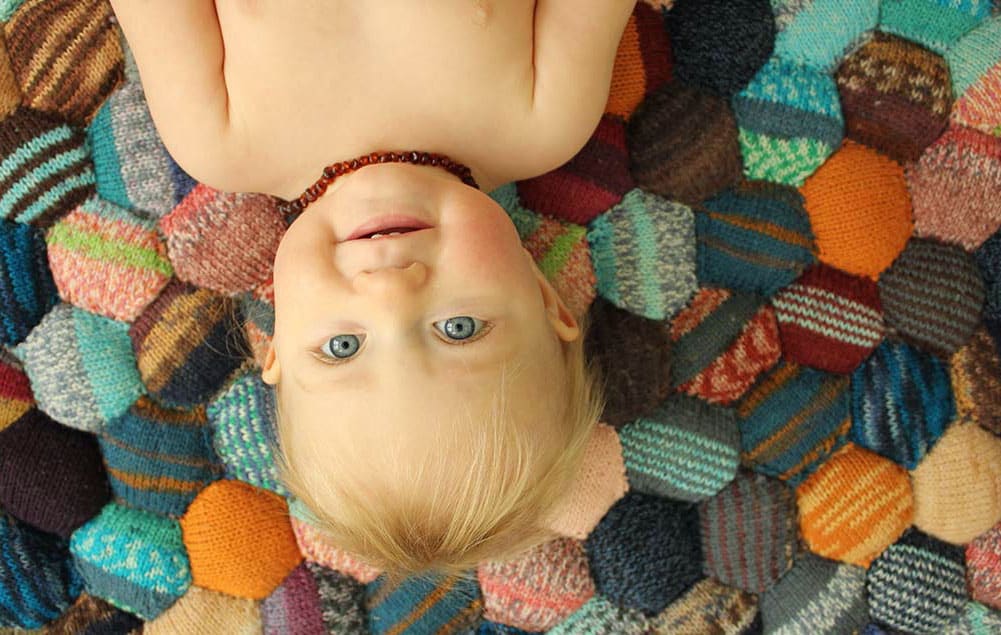 Have you tackled a Beekeeper's Quilt? How big did you make it? Was it worth all the effort?
Read more about my Beekeeper's Quilt:
Why I Fell In Love
The Yarns I'm Using
How I Tricked My Mom Into Helping Me
The Template I Created To Sew My Beekeeper's Quilt Together
Using a Whip Stitch Instead of Tying