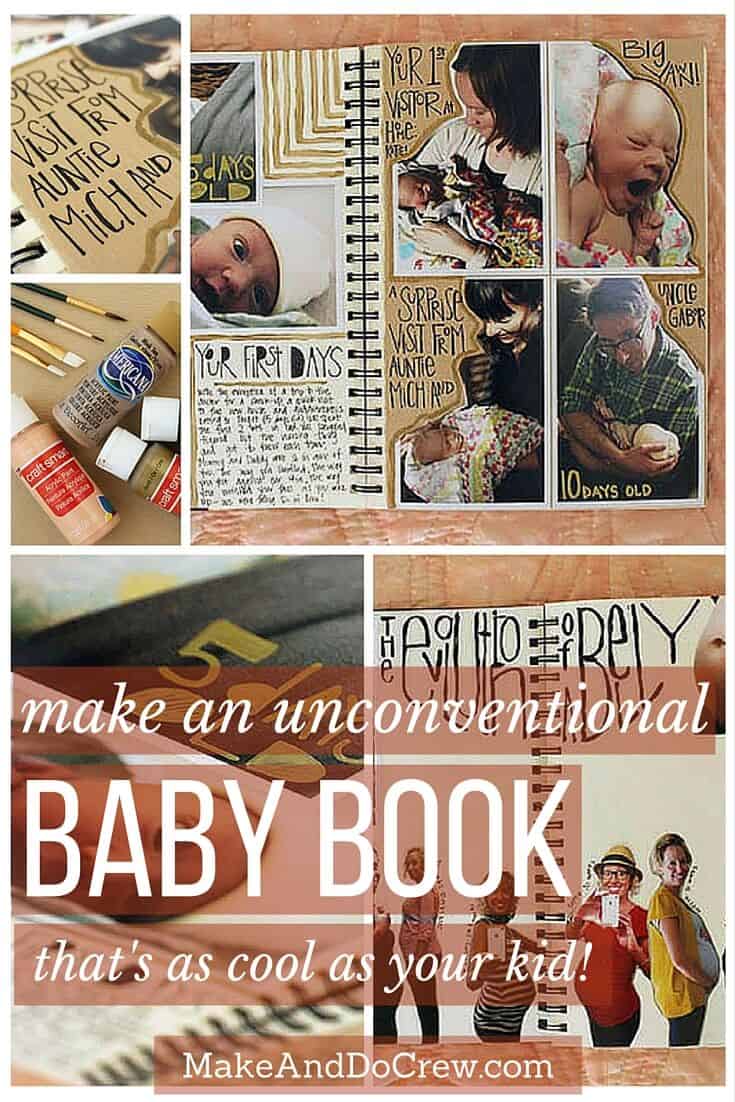 This post is sponsored by Michael's as part of their Make Every Moment Count Challenge.
Read Part 1 of this series about alternative baby book ideas.
Earlier this week I posted about why I wanted to create a creative baby book to document this first year as a family. Today I'm going to share a few baby book ideas and tips for making your own. Don't feel left out if you don't have a little person in your life though. Make a journal to document your first year in a new city, the story of how you fell in love or just a little time capsule of all your thoughts, hopes and adventures in this moment of time. (If I ever get a dog, you better believe they're getting their own journal. How fun would it be to make one of these for a little pup!?)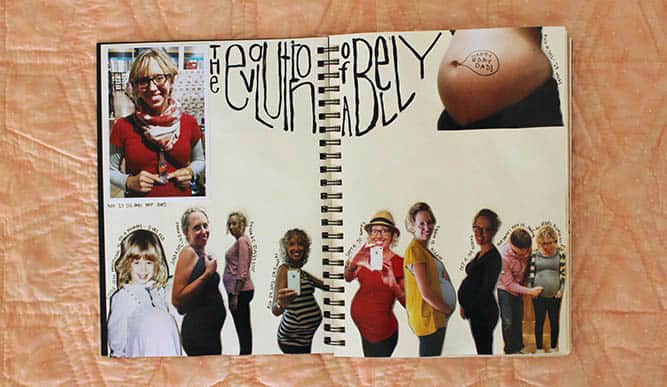 DIY JOURNAL TIPS:
• Use a journal designed for scrapbooking. This isn't absolutely necessary, but it will allow you to re-order the pages. I wanted to go renegade and use a sketchbook so I'd feel more casual about adding to it on a whim, but I find it hard to know how much space to allow for each section I've yet to complete. (Will I have one page worth of Christmas photos or 23 pages worth? Only the iPhoto gods know.)
• Print your photos regularly. I realize this is like saying you should floss every day. Only the most dedicated among us do it. (Unfortunately, I'm not always one of them.) Printing your pics helps the project feel more manageable and significantly increases the chances you'll actually work on it.

• BUT, don't hesitate to jot down little notes and memories even if the relevant photos aren't printed yet. Part of my intention with this journal is to document the moments, memories and feelings BETWEEN the holidays and milestones. For that reason, I find it extremely helpful to write down that little stuff as it happens. Not saying I always do it, but I try…
• Step outside the scrapbooking aisle. As I mentioned earlier this week, I got lots of cool scrapbooking tools and do-hickies at Michael's, but I also found some more traditional "art" supplies that inspired me too. Use whatever fits your personal style!
• Keep some pages simple. Some of my pages get paint, glitter, stencils, fancy paper and a blessing from the Queen of England. Other pages get a few photos and some double-sided tape. Alternating between time-intensive pages and simple ones allows me to document my baby's first year without missing most of it because I'm buried alive in a pile of paper punches and photo corners.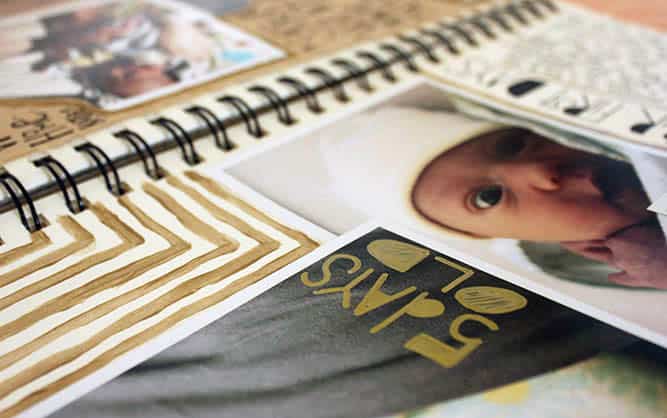 • Tape your trash. Whether your journal is about your baby's first year or your visit to Vietnam, I love including little momentos from the real world. A used bandaid, the wrapper from a pregnancy test, a tissue with your baby's first tear on it. They're all fair game to me. (Most of the journals I've made throughout my life probably deserve a bio hazard label on the cover. Keeps the snoopers out.)
• Use a consistent color scheme. Or don't. I knew my photos were going to be all over the map color-wise, so I decided to stick to a fairly subdued palette with what I added to the journal. If it's important to you that the journal feels cohesive, this could help unify everything. This is by no means essential though, especially where there are as many cute scrapbook paper prints out there as there are cute babies in the world.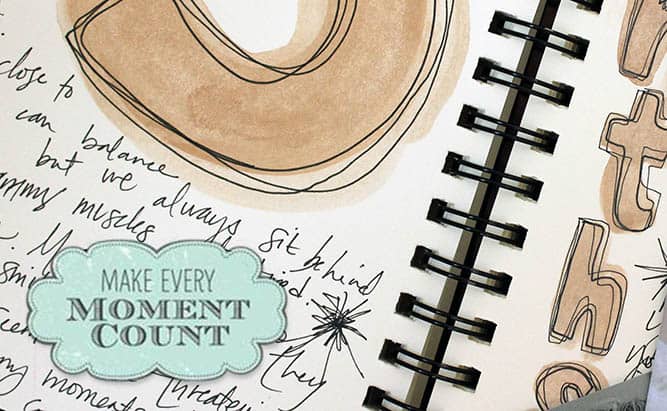 • Do your thang! Don't do what I've done or what anyone else has done. Do what feels good to you and inspires you creatively. Your kid is six months old and you want to start now? Great! The point is to create a memento for your child that will encapsulate this special period of time. And most of all, don't feel like it needs to be perfect. Nothing in motherhood is.
Well, except for maybe your baby.
Aw…
Michael's provided the supplies for this post. All ideas and opinions are courtesy of yours truly. Check out Michael's Lookbook for lots of ways to document the memories you want to hold onto for every and ever!