Hand painted rocks are a super budget-friendly craft for kids and adults. Plus they make fun potted plant or garden "accessories!"
Sometimes it's hard to find craft projects that are enriching for both adults and kids at the same time. There's only so many minutes Momo can fiddle with crochet hooks while I try to get a few rows in before she just gets totally bored and starts tearing into my yarn like a frustrated feline. (Psst–find free crochet patterns here!)
But I've recently discovered that painting rocks is the perfect art activity for young and old alike. If you want, the project can start with a nature walk for everyone to collect their favorite stones and pebbles. Or if, in the more likely scenario, you're tired because you haven't gotten a full night of sleep since the actual stone age, just run out to the driveway and grab whatever river rocks you can find.
I used my painted stones to fancy-up potted plants around the house. It's fun to see a little pop of pattern peeking out from my house plants and Momo's painted rocks have become an important part of the "birthday cakes" she cooks in the sandbox.
PAINTED ROCK SUPPLIES
So you can spend more time painting rocks and less time shopping, this post contains affiliate links at no extra cost to you.
• acrylic craft paint
• clear spray paint (optional)
• paintbrushes, including at least one thin one
• smooth rocks and stones
HOW TO PAINT ROCKS
1. Wash your rocks to remove any dirt that will repel the paint.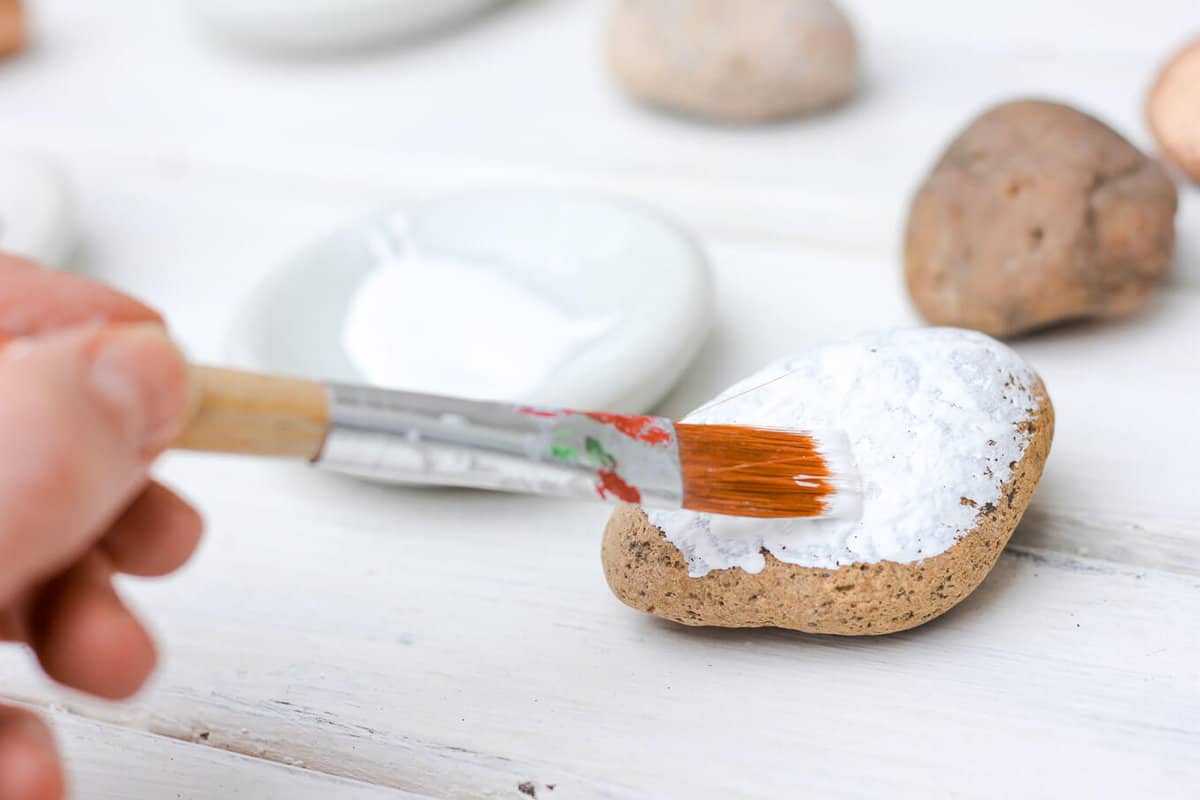 2. Paint your base color. When it dries, paint whatever designs your crafty self desires. I chose to keep my color palette pretty restrained because I didn't want the rocks to compete with the houseplants or the decor around them. (And less be honest, black and white is kinda my fav.)
3. You can stop here, but if you think your painted rocks will be exposed to a lot of water (like if they're sitting in a potted plant that you'll water often or living out in your garden), let the paint dry and then hit them with a couple coats of clear spray paint/sanding sealer to prevent the paint from running.
Seriously that's it. Well, besides cleaning up whatever mess you small sidekick made during the rock painting extravaganza.
If you'd like some extra stone painting design inspiration, check out these garden makers by Crafts By Amanda. And Alissa Burke painted rocks to make cute modern magnets.(Doesn't she have a great eye for color?)
If you'd like some more craft projects that are satisfying for both kids and adults, check out these ideas:
Popsicle Stick Heart Art
How to Sew Sock Robots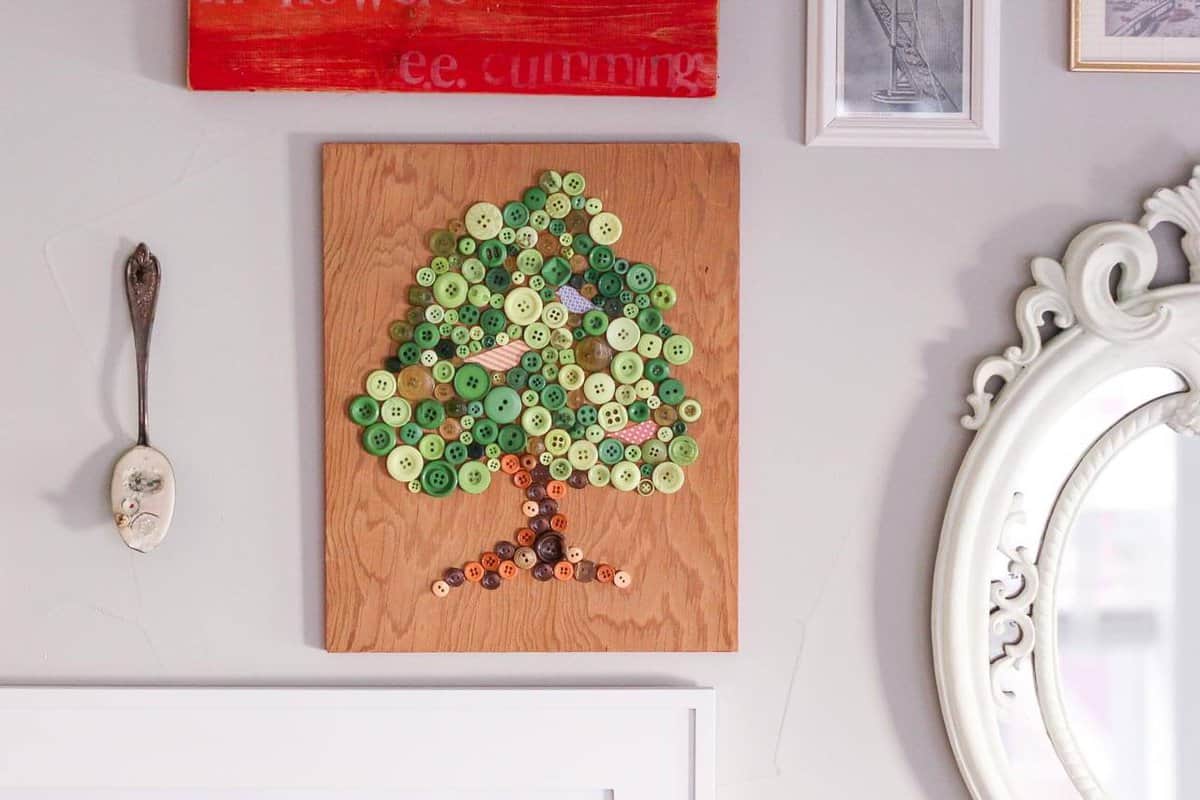 Button Wall Art

Snazzy blog photos can make it look like some people are doing it all (effortlessly!) while others of us (me!) are barely holding it together. So whenever I can, I like to introduce a little reality check in the form of a very un-Pinterest-worthy detail from my perfectly imperfect real life.
My hope is that it's a helpful reminder to anyone reading that NO ONE is doing it all perfectly. 
Painting rocks really is a simple craft idea. Photographing painted rocks though, not quite so straightforward. At least, if you're trying to take pictures of them while a storm is blowing in and it's starting to snow. (Do you see all those snowflakes in the top of this photo!?) If I'm going to lose any fingertips, it's going to be in an epic DIY endeavor, not because of frostbite from taking pictures of rocks on my patio.
(If you're interested, you can check out how I built this blog photography backdrop.)
WANT THE SECRET STUFF?
Get instant access to my vault of exclusive FREE crochet patterns and craft templates.