Free C2C Crochet Patterns - Graphgans + More
Whether you're just learning how to corner to corner crochet or you've got miles of C2C on your crochet resume, you'll find your next project here!
If you like bold colors, you will love the magic of C2C crochet patterns. Because they're easy to personalize with characters, logos or pictures crocheted into the blanket, C2C blankets and projects also make great gifts.
Our C2C Crochet Book
My mom and I love designing free c2c crochet graphgan patterns and modern corner to corner crochet sweaters and accessories. In fact, we even wrote a beginner's guide to C2C crochet, complete with 15 contemporary patterns.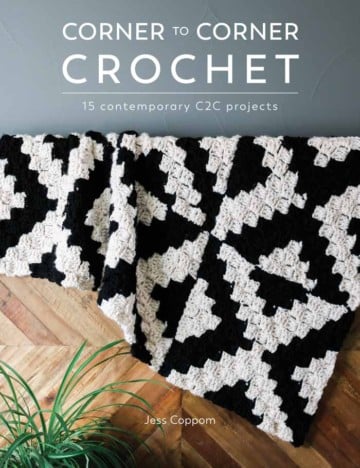 Lots of Printable Free C2C Crochet Graphgan Patterns
If it's corner to corner crochet blanket patterns you're after, you'll find plenty here. For a more portable project, choose a pattern made up of multiple squares like this C2C crochet Christmas blanket.
If you'd like to make a graphgan pattern more beginner-friendly, choose a pattern that can be simplified to a two color design. Our corner to corner crochet deer afghan and C2C bunny blanket don't look particularly easy at first glance, but both lend themselves to simplification that's perfect for corner to corner crochet beginners.
Corner To Corner Crochet Patterns of All Types
C2C crochet isn't just for crocheting blankets. Here are a few free crochet patterns that use the corner to corner technique to create something other than a graphgan blanket.
Opt For Written C2C Pattern Instructions
Our printable C2C crochet graph patterns are always free to download. You can crochet directly from them to make beautiful corner to corner crochet projects.
If you have a few dollars to spare though, upgrading to our premium PDFs can be particularly useful in the case of our C2C crochet graphgan patterns.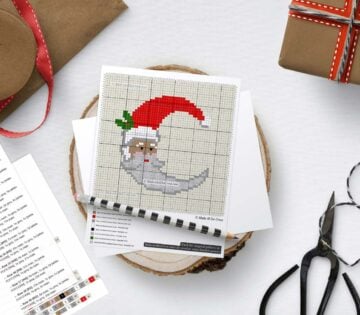 Our corner to corner PDFs include written line-by-line instructions which, when combined with the graph pattern, make for faster progress and fewer mistakes.