Learn how to crochet a sweater step-by-step in the Dwell Sweater video tutorial. This is a fantastic beginner sweater pattern because there is no shaping, increasing or decreasing. Scroll to the bottom of the post for the video tutorial and get the complete free Dwell Sweater written pattern here.
This "How to Crochet a Sweater" video tutorial is part of an ongoing collaboration with my friends at Lion Brand Yarn. This post contains affiliate links.
It's been so fun to see so many of you making the new Dwell Sweater! It sounds like a lot of us have wondered how to crochet a sweater, but always thought it was too difficult, time consuming and overwhelming to tackle. (This was definitely me until about seven months ago.)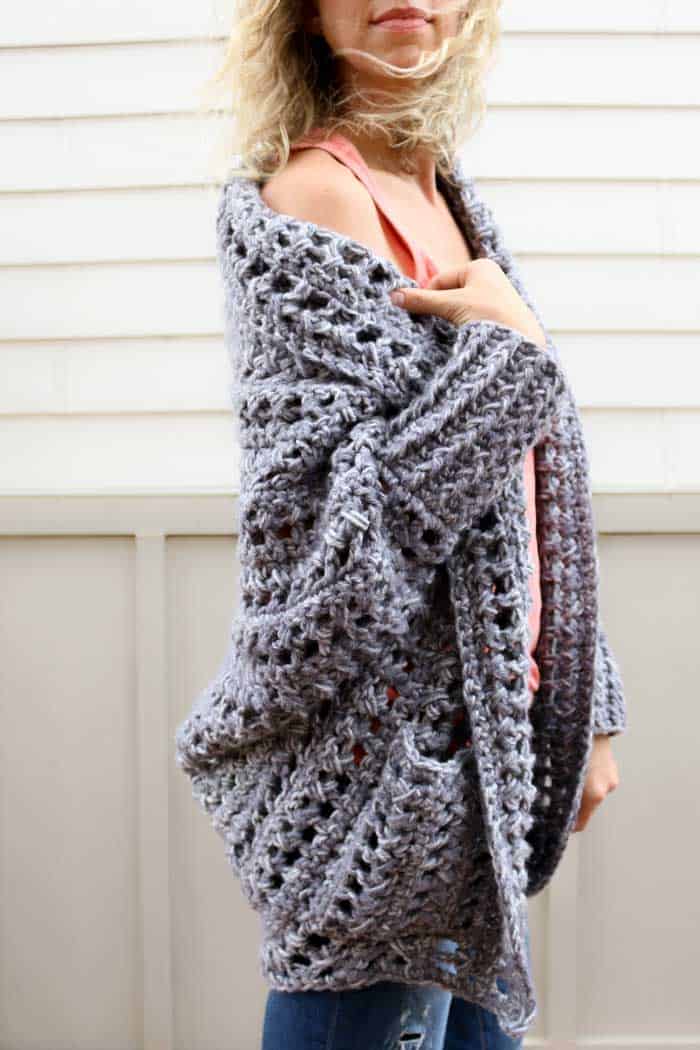 Well, if that describes you, this video tutorial has your name all over it! The Dwell Sweater is based on extremely simple construction, yet it comes together to create a quite cozy and stylish end result. The chunkier Lion Brand Wool-Ease Tonal yarn makes the entire sweater work up surprisingly quickly (I made mine in less than a week and I wasn't even crocheting like a maniac!), while still maintaining a beautiful and comfortable drape.
In this video tutorial, I show you each step of the process of crocheting the Dwell Sweater, including how to crochet the initial rectangle using the zeros and crosses stitch, how to seam the rectangle into a shrug, and then how to add the collar, sleeve cuffs and (best of all!) pockets.
You will definitely want to reference the free written pattern while working from the video because you'll need to know specific stitch and row counts for the size you're making. And when you're finished, you can find all my other free crochet sweater patterns here!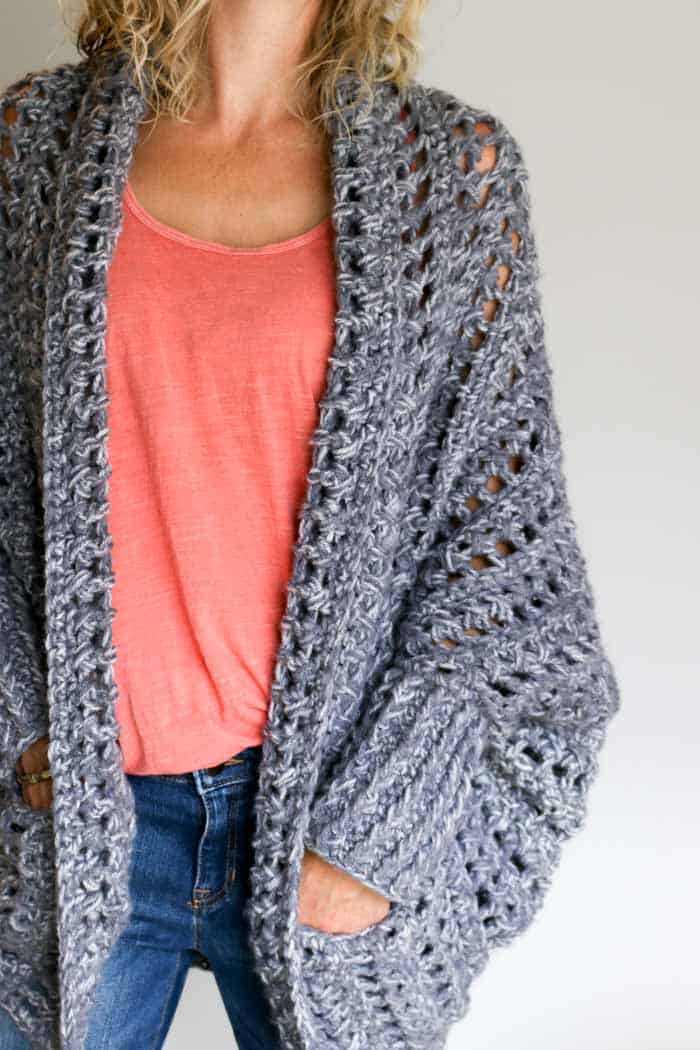 The Dwell Sweater Step-by-Step Video Tutorial
You can find the free Dwell Sweater pattern (sizes S-3 XL) here.
The ad-free, printable PDF with stitch chart is available to purchase here.
Add this pattern to your Ravelry favorites here.
Pin it for later here.
UPDATE: Lion Brand has turned this pattern into a kit that includes all the yarn you'll need plus a black and white copy of the pattern. I think this is such a fun gift to give yourself! Grab yours here.)

Now that you're on a roll, here are some more crochet video tutorials you might enjoy: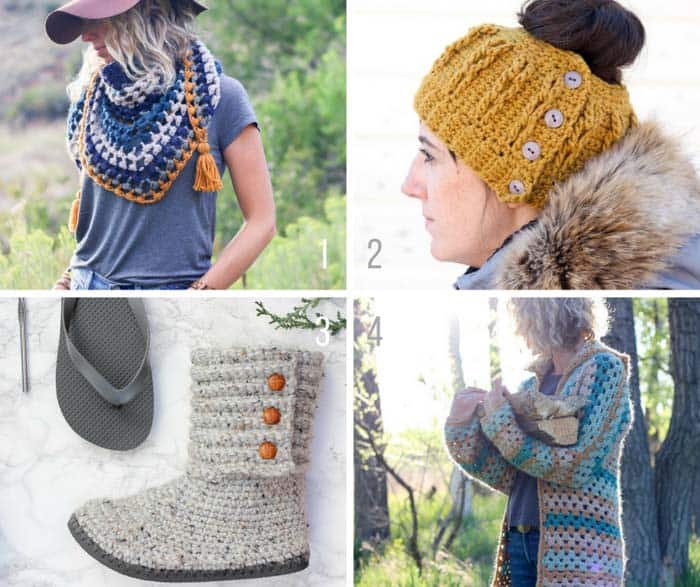 1. The Revival Scarf – free crochet scarf pattern and video tutorial
2. Faux-Cabled Bun Beanie – free crochet ponytail hat pattern and video tutorial
3. Cabin Boots with Flip Flop Soles – free crochet boot pattern and video tutorial
4. Campfire Cardigan – free crochet hexagon sweater pattern and video tutorial
WANT MORE FREE CROCHET PATTERNS?
I've got more free crochet goodness for you that'll knock your little handmade socks off.